When injury transforms the definition of adventure. words :: Katrina Rosen. Illustration and photos :: Megan Dunn.
When I am outside, I am the best version of myself. Like many of us living in the Canadian Rockies, it is only when we are amongst these soaring summits that we're truly free, wild and happy. Dr. Stuart Brown says, "Play shapes our brain, helps us foster empathy, helps us navigate complex social groups, and is at the core of creativity and innovation." 
Play for me happens in the wilderness. It is not about disconnecting but rather, reconnecting. It's not an escape. It is arriving for Mother Nature to welcome us with open arms, in whatever capacity we come.
Yet, we can't always have "epic" experiences. Perhaps we are limited by time, or our body is suffering, restricted in what it can do. For me, dealing with frustrating undiagnosed calf pain has led me to redefine "adventure" for myself. Adventure has had to become a state of mind and involve smaller movements, rather than be a metaphor for the heroic and ridiculous.
When I was injured, I lost the ability to use my legs in the way I'd become accustomed—or perhaps, addicted. I could no longer run trails, bike single track, or even stand for long. Some days I can't walk at all. And yet, the draw to be in the wilderness remains strong. I acknowledge my new limitations, but I'm also very aware of my dreams.
ADVENTURE ON THE BEATEN PATH
In winter, the Icefields Parkway is often closed due to avalanches, ice or blowing snow. There is less traffic and hardly any tourists. While the glacier blue lakes are frozen over, the snowy road transforms into the perfect place for a fat-bike ride and a 310-kilometre, front-door adventure.
---
---
My girlfriends supported the idea of a ride from Canmore to Jasper even knowing they would have to tow me for days. These women who I admire for all their grit and determination never made fun of me when I rented my first electric fat bike. Instead, they let me attach a towline from the back of their bikes to my handlebars as we were aware in this seven-day ride, I would run out of battery power and any method of recharging before we reached halfway.
The four of us pulled on ski goggles, packed bags and pushed off into the uncertain. Balancing a bike is effortless, and my new ride brought me as much joy as any other bike I had the pleasure of spinning. By the time the castle-like formations of the main ranges came into view, anxiety and fears spat out from our bike tires: squashed into the ice and spun over by new tread. Mount Temple shone in the slant of the late afternoon sun. Of course, a train came at Morant's Curve because that is the kind of ride we were on.
After two days, I admired my bike leaning against Lake Louise hostel, looking so cool and jammed full of necessities (like chips). The frame was frosted with ice and a dusting of snow. Then a skier breezed by and commented "that's a cheater bike." Those words tore at me and as tears began to freeze on my cheeks, my friends' steely glare at this soul-crushing comment led the skier to comprehension.
I may not be burning the same number of calories, but I guarantee, I had just as much fun gulping down snowflakes and rotating the pedals.
I spent the last decade guiding throughout the Alberta Rockies and yet heading up Big Bend, I was no longer in the lead. My teeth froze from smiling so large as I felt the tug of the line helping me on the mountain pass. The line was taut, and my friends carried me along.
---
You might also like:
---
The summits soared bigger and brighter than ever before. It amazes me how many opportunities await us out our front doors if we open them. These chances are the real guides, our mentors. Winter hit in a big way by night five at Beauty Creek hostel, and we were tested with shaky limbs and white fingertips as we struggled to get the pilot light started. Dusk turned to dark night as we sang, laughed and, most importantly, relished the moment. 
The next morning, the four of us cuddled in our colourful jackets and down booties and gave ourselves time to watch the sky change colour, alighting the winter wonderland. Everything I had craved from this adventure had been given. I looked up to the mountaintops. Just as pressure, time and nature have sculpted these limestone peaks, we all hold the ability to change. When we let go of competition and comparison—instead just deeply breathing in the crisp alpine air, life is better.
Thank you, friends, for staying attached to me, and for knowing how important it is for us to live our passions, no matter what that looks like.
Katrina Rosen is the author of With You by Bike, a story of one couple's life-changing journey around the world.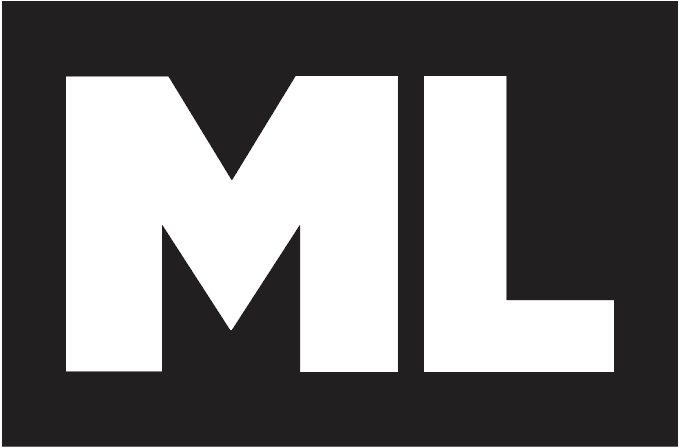 Check the ML Podcast!