As an antidote to all the scary news out there, here's something to encourage less doomscrolling and more action-taking. ML Blue Mountains has highlighted people and initiatives tackling challenges of all shapes and sizes, from the personal to the regional to the planetary. Meet the good neighbours making a difference in our backyard.
---
Captain Kolapore: One of Ontario's premier public multi-use trail systems owes its existence to teams of volunteers spearheaded by Bruce King
On the soft shoulder of a winding, tree-covered sideroad, Bruce King stands at the back of his Subaru, passing shovels, rakes and pick-axes to volunteers before stacking more tools and supplies into his own battered wheelbarrow. As we file behind him into the woods, the unlucky guy shouldering a 30-kg beam calls out, "So, how far are we going in today?" And King, far ahead now, responds with only a chuckle. Guess we'll find out soon enough.
Our destination this morning is the fork of a new cross-country trail segment, the first one added to the Kolapore Wilderness Trails in almost three decades. The impetus for this sizeable project is an upcoming anniversary: December 2023 marks 50 years since the first ski tracks were set at Kolapore.
In the early 1970s, cross-country skiing experienced a surge in popularity, and young Baby Boomers flocked to the wintery woods, scouting routes and establishing clubs. King, a university student at the time, envisioned a system of trails in the unspoiled Kolapore Uplands, and got the ball rolling by helping to secure a labour grant.
Then a part of the University of Toronto Outing Club, the first trails cut by members were long and technical, some extending to the far edge of the Uplands. It was expert stuff, not for the faint of heart. That ungroomed, wilderness spirit has remained, although the border-rimming trails have disappeared in favour of more central ones, and both beginner and intermediate trails have been added over time, making the 50-km network (which is 90 per cent on public land) accessible to all levels.
As the Kolapore system has evolved—welcoming mountain bikers, diverging from the Outing Club and eventually incorporating—it's almost invariably been King at the helm. For 50 years, he's organized volunteers, chaired meetings, filed paperwork, painted signs, created newsletters and maintained not only trails but crucial relationships with landowners, government offices and trail users. It's simply impossible to disentangle what is now known as the Kolapore Wilderness Trails Association from Bruce King.
"When you go out with him on the trails, it's like being with somebody in his garden. It's Bruce's kingdom; he has a deep ownership of it."
"Bruce and [his wife] Val have taken it upon themselves to care deeply for this certain piece of land, not only as a recreational space but also as an important watershed. And he has always been the one person who stepped up to lead, to take on that stewardship role," says Stephen Couchman, a long-time Kolapore board member. "When you go out with him on the trails, it's like being with somebody in his garden. It's Bruce's kingdom; he has a deep ownership of it."
On the trail, King pauses to snip an overhanging limb then, further on, flags a problem spot. He points out an expansive boardwalk recently completed, a project he calls "The Brock Walk" in gratitude to the volunteer who spearheaded the effort. In a soft, needle-bedded section, light-choked by soaring 20-metre white pines, he stops and extends his hand to knee-height. "I remember when these trees were just saplings," he muses before charging on.
When we arrive at the project site, a work crew is already busy side-cutting a sloping trail, relocating small rocks and schlepping stacks of lumber. The group, roundabout university age, listens as the elder King patiently offers his knowledge of trail drainage. He points out an alternate but ill-suited path for the trail, explaining the lower route would be nothing but "mud, mud, mud." Then he laughs, "We're not into mud."
Describing an older, steep trail recently rebuilt with erosion control in mind, he says, "Cross-country skiers like straights and gradual curves, but good mountain bikers like much windier trails. If it's good for cross-country skiing, then it can be used for mountain biking. We just want to make the trails good for everyone."
---
You might also like:
---
Everyone except winter walkers on XC trails, of course. The majority of Kolapore is famously off-limits to hikers and their dogs in winter months, as the boot and paw tracks wreak havoc on the single-track, backcountry-style trails. But the ever-composed King, wearing his red Trail Guide vest, has earned notoriety for his friendly, composed conversations with wayward walkers and snowshoers, quietly directing them to the new trails built specifically for them.
"He's probably one of the most diplomatic people I've ever met in my life," says Richard Ellen, a skier and volunteer with the trails for nearly all of its history. "He believes in positive leadership and that the trails should have a good reputation."
Back in 1973, King didn't envision the preservation of a small corner of the planet as his lifelong vocation. But as the decades progressed, Kolapore did grow into that role. "The Kolapore trails are simply the most important thing in Bruce's life. The rest of us haven't done anywhere close to a fraction of what he's done," Ellen adds. "Kolapore is his love and his passion, and his work there speaks to his dedication to the community and to service." –Kristin Schnelten
---
Bbaamkozhwe Nji Minisinook: (Paddling for our Warriors)
February isn't the usual window of opportunity for a recreational canoe paddle along the shores of Lake Ontario.
For Waasekom Niin and Waawaashkeshii Nini Henry, their 120-km paddle traverse from the mouth of Niagara River to Ward's Island, Toronto, in the winter of 2020 wasn't about recreation. They were taking bold action to make visible the impacts of a changing climate on the Great Lakes while acknowledging and honouring the protective and caring ways of their ancestors—the minisinook (warriors) who defended and protected the region not so long ago.
"This is a form of inquiry, as well as a way of documenting climate change and giving a voice to the water," says Waasekom. "We're in desperate times. These are the desperate measures we're taking to find an answer."
Niigaani-gichigami ("the leading sea," also known as Lake Ontario), is the final water body in the Great Lakes chain before water flows into the St. Lawrence River and on to the Atlantic Ocean. "It's an indicator for the health of the other lakes because it's the same water," says Waasekom.
The winter paddle was Waasekom's fourth ceremonial jiimaan (canoe) journey. In his work as a water advocate, Waasekom has observed firsthand the effects of climate change in real time from meteorological extremes—intense heat waves during his 2019 summer paddle around the peninsular territory of the Saugeen Ojibway Nation on Lake Huron, as well as the unusually warm conditions during the winter sojourn. These journeys also produce insights as to how extreme changes are affecting wildlife on the lakes: Animals that would normally head south for winter have elected to stay put.
"It's about our great-grandchildren's future and their grandchildren's future. Are we going to be worthy ancestors?"
I was fortunate to share in this work and assist Waasekom and Waawaashkeshii in that jiimaan along those frigid shores. We observed Canada geese in the largest congregations we'd ever observed, with their frozen butts in the water, staying north instead of migrating south. As odd and concerning as these observations are, they're demonstrative of adaptation. "They're adapting to the reality of climate change a lot better than we are," says Waasekom.
"Seven generations from now, they're going to look back and question our negligence, but they're also going to see that some people took up the mantle to pull us out and get us where we need to be," he adds. "It's about our great-grandchildren's future and their grandchildren's future. Are we going to be worthy ancestors?"
---
Related:
---
With lower-than-normal ice cover on the Great Lakes over the last two decades, paddling across open water that was historically covered in ice is one way to get people to pay attention. With all the challenges of navigating through ice floes, and with long stretches of coastline inaccessible due to ice accumulations, the journey demanded sacrifice from the paddlers, as well as from the on-shore support crews who assessed the access points, waited in frigid conditions and provided warm meals and layers for the paddlers.
By completing the journey and documenting our observations, we can show people more about the impacts of our changing climate on the region. The hope is that we can all learn to adapt and make the necessary changes in our day-to-day lives. –Scott Parent
---
Paddling for Planetary Health: How nibi (water) can connect & heal us
This summer I was fortunate to spend almost every Sunday evening paddling the waters of Lake Huron and Georgian Bay in a voyageur canoe with youth, Elders and community members from the Saugeen First Nation and the Chippewas of Nawash Unceded First Nation. These paddles marked the launch of the Planetary Health Partnership, a collaboration between the Faculty of Education and Dahdaleh Institute of Global Health Research at York University, the Bagida'waad Alliance (an Indigenous environmental organization formed by fishing families from Neyaashiinigmiing on the Saugeen Peninsula) and the Big Canoe Project, a Meaford-based nonprofit with a mission to offer big-canoe experiences while raising awareness about the fragility of the Great Lakes ecosystem. The goal is to promote the well-being of Indigenous youth through land and water-based learning programs that emphasize Indigenous cultural revitalization, team and community-building, connection to the natural world and reciprocity and care for the natural environment.
Global evidence of the physical and mental health impacts of human disconnection and detachment from our natural surroundings is growing as the world's ecosystems are continually degraded through the pursuit of economic growth and lifestyles that have become ever-more urban and sedentary. This is especially true for the world's Indigenous Peoples, who in addition to suffering most directly from environmental degradation and climate change, continue to experience processes of colonization and displacement.
One response to this global challenge is the field of planetary health, a movement aimed at understanding and addressing the links between human and environmental health, and working to promote the well-being of all life on earth. Academic research has shown that among other benefits, viewing and connecting to nature is positive for both physical and mental health in terms of recovering from stress, lowering blood pressure and improving concentration, productivity and mental health.
---
Related:
---
To date, much of the evidence for this has focused on the role of green spaces, such as forests and parks, in promoting human health. New research, however, suggests that connecting to blue spaces (including rivers, ponds, lakes and oceans) could be even more powerful. This perspective aligns with the Anishinaabe worldview in which nibi (water) is a living entity associated with life-giving and healing. Humans have the reciprocal responsibility to protect it in return.
Our paddles aim to foster this ethic of mutual care by providing Indigenous youth an opportunity to connect with the waters of their traditional territory, learn from and share with community Elders and Knowledge Holders, and learn about the importance of caring for and protecting our waters. The 29-foot Big Canoe served as the perfect vessel to foster a sense of community and a direct connection to the water. Perhaps most importantly, despite the serious goals and issues at the core of the project, our time in the canoe was not consumed by a focus on the problems and challenges but characterized by periods of quiet reflection, laughter and joy. –James Stinson
James Stinson, Ph.D., is a resident of Thornbury and is the Principle Investigator of the Planetary Health Partnership at York University.
---
The Butterflyway Project: Pollinator micro-gardens in a landlocked canoe near you
Tucked against an aging fence at the edge of a tiny neighbourhood park, a discarded but well-loved canoe rests in the shade. Sun-bleached and patched with layers of duct tape, the leaky, once-forgotten cottage remnant has found a second life in this nondescript corner, where sprigs of bright perennials now spill over its splintered gunwales.
The plantings filling the canoe are purposeful, chosen not for their beauty but their function: Black-eyed Susans, coneflowers, asters and columbine provide a smorgasbord of nectar for the bees and wasps, butterflies and moths, beetles and birds who visit each day. Those creatures, flying and crawling from one blossom to the next, are accomplishing a simple task vital to our survival: pollination.
As the natural habitat for pollinators dwindles and pesticides wreak havoc on their health, organizations are stepping up worldwide to protect and provide for them. The David Suzuki Foundation established its Butterflyway Project in 2017 and is, to date, responsible for the creation of more than 6,500 patches of plantings for pollinators across the country and the recognition of 75 official Butterflyways.
Across the country, the Foundation recruits and trains Butterfly Rangers, volunteers who organize gardens and draw awareness to the project. Locally, Elizabeth Brims and Kris Wichman created Pollinate the Town of the Blue Mountains, hoping to build a pollinator-friendly community.
"We started working together just last year," says Brims. "My personal goal was to establish three pollinator gardens by the end of that first year—the Foundation recommends keeping goals lower and more realistic, as community change doesn't happen overnight. But by fall we had 12, enough to be named by the Foundation as a Butterflyway."
---
The objective is establishing year-round habitats for pollinators in urban and suburban settings, whether on municipal, commercial or private property, with a local eventual goal of creating a greenbelt around Georgian Bay.
---
Of those first dozen plots, only a few were canoes. Using donated boats is a concept originating with the Foundation—Butterflyway canoes can be found from coast to coast—but they aren't the focus of the project. The objective is establishing year-round habitats for pollinators in urban and suburban settings, whether on municipal, commercial or private property, with a local eventual goal of creating a greenbelt around Georgian Bay. The canoes simply act as an attention-grabbing device to get the word out.
"The canoes aren't big, but they have a big impact," says Brims.
Stumbling upon a bright blue canoe bursting with blooming flowers is certainly enough to pique curiosity, and signage invites passersby to learn more at the Butterflyway website, where the Foundation shares information about pollinators and how to establish a garden.
The website connects users with local Butterfly Rangers, who share information on what to plant—native plants are best, as they're hardy for the climate and thrive without watering—and where to find seeds.
"If you look at the gardens we've helped to establish, they're all different sizes," says Brims. "They don't have to be massive. It can easily be done in your entire garden, or just a small section. What we're trying to demonstrate is that there are many different ways to do this. It can be easy."
After only two growing seasons, Wichman and Brims had registered 24 local pollinator patches in the area, including nine canoes. Beyond the plantings, education is a key focus for the Butterfly Rangers. "We're trying to share information through different channels, including linkage with the library and the community school, starting with a kindergarten program," says Wichman.
---
You might also like:
---
"It can't just be the government or nonprofits who do this. It has to be everybody. And we're finding more and more people supporting us along the way," says Brims. "I think we're going to be successful because residents, volunteers, kids and government are working together to lay a foundation."
"We've had great support from the Town and its staff, neighbours and friends. It's really mushrooming and it speaks to the interest in climate change and the environment," Wichman adds. –Kristin Schnelten
---
Britney Holmberg: Therapy by Nature
Whether it's on a snowboard, a surfboard, a bike or a trail, you'll likely find Britney Holmberg outside.
To her, it's therapy.
"You're outside, you're breathing heavily, your blood is circulating through your whole body and your brain is so focused on what you're doing that you can't think about anything else. It's the ultimate therapy session," says Holmberg. "Therapy by nature."
Yet, growing up, it wasn't always this way.
Formerly a competitive figure skater, Holmberg only ever knew the inside of an arena. She was intrigued by surf and snowboard culture from a young age, but living in the northern hockey town of Sudbury, she didn't think she'd ever get the chance to try. "As a child, you don't think you'll ever leave," she said.
At 13 she finally took a lesson with a friend at Adanac Ski Hill. All it took was an hour, and she was hooked. "We pretty much went rogue from there," she laughs.
She took her first ski trip to Blue Mountain Resort a few years later, and remembers deciding then and there that she would live in Collingwood one day—she even wrote it in her journal at the time.
Holmberg's ever-increasing addiction to adrenaline eventually led her to fire college in Texas. Around the same time an unfortunate series of events also resulted in a brain injury, and she was forced to give up sports for the time being. Then she made the decision to move south, knowing that wherever she landed a job as a firefighter, she would commute from Collingwood. Even though she wasn't snowboarding at the time, she quickly fell in love with the area.
She needed a new activity that would keep her in shape for firefighting, so she turned to CrossFit. And, like anything Holmberg does, she dove all in. Thus began almost a decade of CrossFit competitions, including participating in the CrossFit Games in 2011 and competing as a regional athlete from 2012-2016.
But after a couple years something shifted. She was standing outside her gym one day looking up at the ski hill and thought, What am I doing?
"I no longer felt like I was challenging myself and I realized I just wasn't happy being in a gym," she says.
So she got back into snowboarding—and started travelling to surf—and the Collingwood she dreamed of came alive. The water, the culture, everything about the community and everyone in it fired her up.
"When I learned I could surf on Georgian Bay it was like, 'This place really is awesome.' And it just snowballed from there." From hiking and biking—gravel, mountain and downhill—to Great Lake surfing, skateboarding, snowboarding, backcountry skiing and the odd sunrise SUP, Holmberg really does do it all. She participates in a triathlon each year, has enrolled in a surf competition in El Salvador and completed her first enduro at Sea Otter Canada, placing third in elite and first in her age category.
Next year, Holmberg plans to participate in the World Police & Fire Games—known as the Olympics for emergency medical services—in both mountain bike and SUP disciplines. She has also become an ambassador for Salomon and BRAVA Endurance.
Growing up, Holmberg struggled with dyslexia, but when she is active she feels "on," and it helps her dial in and focus on whatever task is at hand. Especially at work. "When my heart rate is up it gives me at least a three-hour window where I am keen. It really levels me chemically," she said. "It's therapy. But it also medicates me."
However, her sweat love affair has also had its consequences, and Holmberg has suffered from her fair share of injuries. But for someone who struggles with chronic head pain, she said there is something about the outdoors that just clicks. "My brain is Trailforks," she says.
Her friends joke that she is permanently eleventeen. She's hooked on anything that involves exploring or an adventure. "It just makes me so genuinely happy," said Holmberg. Having fun is her priority, always—even when she enrolls in a new competition. She calls it the "class-clown approach."
"The only way to ensure that good vibes are around you is to throw them out there and have fun. As soon as it's not fun anymore, Holmberg out." –Maddie Johnson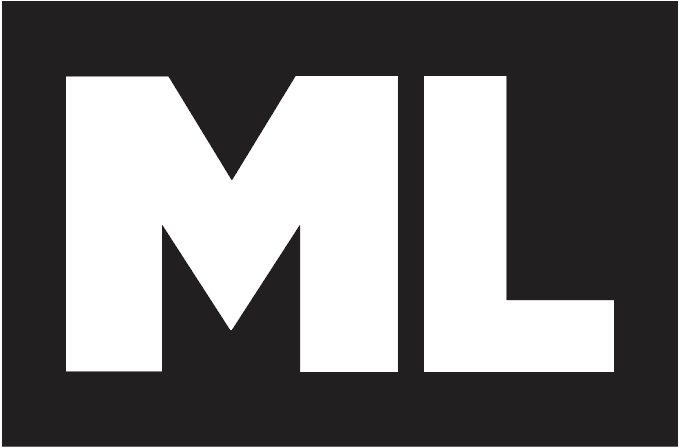 Check the ML Podcast!