For para racer Katie Combaluzier, chasing ski dreams is a way of life. Words :: Allison Kennedy Davies.
Somehow, Katie Combaluzier finds time to chat with me between her family medicine residency and her daily workouts. We tried to catch up a few weeks earlier, but Combaluzier was busy climbing the multi-pitch Stawamus Chief … of course. Then she was busy making the move to Quebec for her residency. Katie is always busy, making sure her life contains as much adventure as possible while consistently moving the needle forward on her career and her goals. She's a force to be reckoned with. The Toronto native grew up skiing and racing at Craigleith Ski Club and chased the mountain lifestyle across the globe. 
While backcountry skiing in France in 2018, she was caught in an avalanche that fractured her spine and left her with no feeling below her knees. A short four years later, she headed to Beijing as a member of the Canadian Para-Alpine Ski Team. It's an incredible journey that Combaluzier says she began pursuing just days after her accident.
Mountain Life: It sounds like you had an epic winter last year.
Katie Combaluzier: Last year was my debut racing year. It was a whirlwind. After doing a couple of World Cups early in the season, I got some confidence and was able to qualify for the Games after the World Championships in January in Norway. That was the goal, so it was really exciting to have achieved it. Everything on top of that was a bonus.
ML: Tell us about your Paralympic experience.
KC: I was training alongside the whole team all winter. But as it was my first Games, I had to lean on some of the more senior members of the team to help me through. As a skier, we have five events over ten days. We had only two rest days where we didn't ski, the entire time we were in Beijing. It was very intense. So I was really just hanging on for dear life. Hopefully I have an opportunity to do it again, knowing what to expect. From what I hear, the second time around you can really focus on the skiing.
ML: And prior to that you made an impressive entrance to the World Cup circuit. How did that compare with what you expected?
KC: Studying abroad in Ireland, I didn't have a lot of opportunities to get training or racing until recently. It was the season before last where I really hunkered down and put in some time training. Then this past season I was invited to go along to some camps with the national team. We went to Italy and then to Panorama. I had my very first sit-ski race in Panorama last November—so less than a year ago. It was a small race with not a lot of competitors. I was able to win in my category in a couple of the races and that basically allowed Team Canada to start sending me to World Cup events. I was able to podium in a couple of those, which qualified me for World Championships and then that qualified me for the Games. Really it was back-to-back-to-back from November to March. My overall goal was to go to the Games. I hadn't really thought past that in terms of performance.
ML: Can you give us a bit of insight into your journey from the Craigleith Ski Club to your current spot on the Paralympic team?
KC: I grew up in Toronto and my family have been Craigleith members forever. My grandparents were some of the original members. I started skiing at age two. We'd go up every weekend. I started racing when I was ten and raced until the end of high school and then switched to coaching. I knew that, after my accident, I wanted to race. It was always something that I loved. That race background coming into sit-skiing was a huge advantage for me because I already knew the basics. Having all the knowledge about edging and turn shape was key. I don't think I'd be where I am today if I hadn't raced before. It would have taken a lot more time to figure out how to race a sit-ski if I hadn't raced when I was able-bodied.
ML: Obviously your accident was life-changing, but it seems like your transition to competition at a very high level on the sit-ski happened quickly. When did you know you wanted to race again?
KC: It wasn't a hard decision. Skiing has been a part of my life forever. That's what I do—I'm a skier. My accident happened while I was skiing. I thought I might not be able to ski again but then I realized that I could do it a different way. It's such an important part of my identity. It was important to me that I continue to do what I love. Whether that be in sit-ski or on regular skis, it didn't really matter to me as long as I was on the snow and in the mountains doing what I love. Immediately after my accident, the first thing I said to my mom when she came to France was, "I can go to the Paralympics now." I immediately thought of that goal and started working towards it. I needed to make something good out of a bad situation.
---
Related:
---
ML: Anyone who has checked out your Instagram account knows your adventures have been continuing in full force.
KC: I've always loved the outdoors. I was super-into ski touring; that's how I had my accident in France. When I moved to Ireland for medical school, there was a mountaineering club and it was a no-brainer to join because I wanted to continue to explore the outdoors. I really started to get into climbing there. I started climbing outside and I was hooked immediately. I moved there in September and I climbed up until my accident in March so it was only a couple of months. I've climbed much more as a paraplegic than I ever did as an able-bodied person. It's something I really love.
ML: Tell us about your recent climbing feats at the Chief.
KC: My boyfriend Adam is from Ireland and we met in the climbing club there. He moved to Canada with me and we lived in our van for the last year while I was training and competing. Skiing has always been my thing and climbing is his. It's something we love to do together. Climbing the Chief was his idea. I had hiked it previously, when I was able-bodied, and I was definitely on board with the plan.
---
---
I thought that would be a super-cool goal. We've done multi-pitches together before, but never anything that big. We were climbing in the spring around Penticton and I was feeling pretty good on the rock. We just did a couple of warm-up days—maybe two weeks of climbing during spring skiing. Then we headed to Squamish and there were a couple days of clear weather forecasted, so we took the only weather window we had and went for it. I didn't know if we were going to succeed at all, but we pushed through. It ended up taking longer than expected. We spent two nights on the wall and then hiked down the third day—which was actually the worst part for me. I seconded Adam the whole way up and basically climbed the whole thing unassisted on a top rope. I think I'm the first paraplegic to climb it in that fashion. People have done stuff with pulleys but not using conventional climbing techniques.
ML: Your athletic accomplishments are already impressive but during this busy time you're also becoming a doctor.
KC: Yes, I'm doing a family medicine residency so it's a two-year program and after that you're a full-fledged doctor.
ML: Will you still be able to train and compete?
KC: Yes, I'll be doing all my dryland training independently. Thankfully, I'm based out of Gatineau so there are plenty of ski hills nearby. The plan is to ski with the team on my vacation days and compete as much as possible. There's a slow ramp-up to the next Olympic cycle so my residency will be over just in time. The team has been super-supportive in letting me continue training at whatever capacity I can. After my residency, I'm going to make up for lost time. My next time on snow will probably be November at Panorama with the team. I'll be racing only in North America this year to save time.
ML: Is there anyone you'd like to thank for their help along the way?
KC: Yes, the High Fives Foundation provided the funding for my sit-ski and they've been really supportive. They support people with spinal cord injuries to help them get back outdoors and doing the activities they love.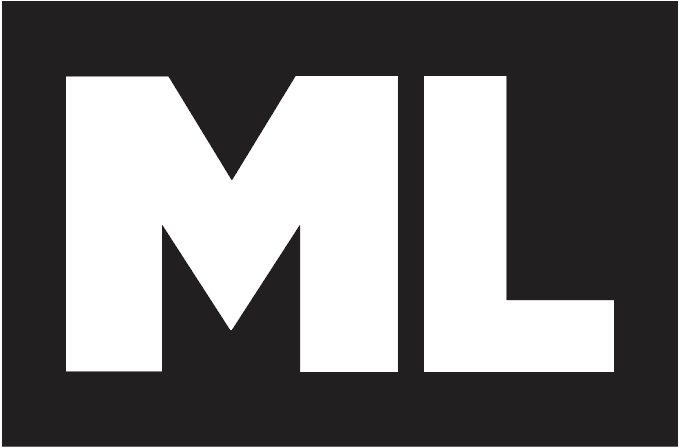 Check the ML Podcast!