Nexus is a new film documenting five distinct groups of female skiers.
Nexus is a major departure—not only does it feature women athletes exclusively, it is also directed by a woman and produced by women. "Nexus was the byproduct of impatience," states the film's Instagram page. "We were tired of waiting for the ski industry to make the film we wished we had as young girls: a film that showcased role models, athleticism, strength, and resilience."
The film is touring this fall—find a screening near you. And check our recent conversation with Nexus director Shannon Corsi:
Mountain Life: What led you to the film—was it a reaction to the dominance of the "bro-down" ski film with the token woman?
Shannon Corsi: In many ways, absolutely creating Nexus was a reaction to the bro-down film with token women. Nexus isn't the first all-female ski film, but it is a surprisingly rare type of film to see within the ski industry.
I really got into snowboarding when I was 21, which is pretty late in life compared to most people. I moved to a ski town and pretty much dove into 100-plus-day years, and it was surprising how male-dominated the ski industry was overall.
Coming from a different background, it was jarring to see lots of men say they thought that women just couldn't ski, or ski reps openly say, "well women just don't ski as hard so we don't make type-3 skis for women" in a professional setting. That kind of misogyny would be frowned on in other settings, but in the ski world, it was so normalized.
---
You might also like:
---
Ski media was especially shocking. I'd go to movie premieres, and most of the time the story arc for the token women in films was just "I'm a woman in the mountains" or "the producers invited us out on a girls' day." To put that in contrast to the type of skiing they were doing —these women were skiing jaw-dropping lines or were literal Olympians. It felt like such a disservice to see most representation narratives be like "well I'm here, isn't that neat" when these women obviously had way cooler stories to tell.
ML: NEXUS is clearly the product of a lot of hard work, documenting five distinct groups of women in the high alpine. How did you decide who to cover, and where to shoot?
SC: Nexus was a ton of hard work! We set out to make a feature film, and we wanted to document multiple stories within it. Our vision for Nexus was a very narrative-driven film; more of a ski documentary than all action bangers with a good soundtrack. There were a few factors in figuring out athletes and stories: who had an interesting story, who did we know (or have someone who could intro us to) and how could we tie these stories together into one film?
---
---
Nexus took about a year and a half to fully fundraise for and get off the ground. Year one of pitching, we initially had four groups: our narrators and three stories. We wanted to show range in the stories we told, leaning into the fact that everyone has such a different transformative relationship with skiing and the mountains. Once we had an idea of our first-pick athletes, we reached out to them with the rough stories we wanted to tell. We didn't expect every athlete we reached out to, to say yes, but 100% of them said yes.
As we were going into our second year of pitching, Sasha Dingle and Krystin Norman reached out to us and were essentially like "we love what you are doing, we have a really cool story and would love to be a part of this." We learned more about their story, and couldn't pass up the chance to include them.
We asked athletes for feedback on where to tell their stories. Some people were hard set on one spot; Brooklyn Bell and Michelle Parker wanted AK; our narrators Jane Gallie and Margo Krisjansons just had to be in the Tetons. For others it was flexible, and for some it changed at the last minute. For instance, we were initially going to shoot with Caite Zeliff and Veronica Paulsen in Jackson, WY, but it just didn't snow so we did a strike mission to Revelstoke instead. Lucy Sackbauer and Ingrid Stensvaag we filmed with in the Tetons; the terrain was up their alley, and we had a partnership with Exum Guides. Sasha and Krystin's location switched so many times with conditions, but we ended up shooting in the Cascades.
ML: Did it involve a lot of logistics to film the five groups? (Ie, isn't that like making five films in one?)
SC: Making a feature film with five sets of athletes required a ton of logistics. Especially for a small team—you should see my spreadsheets, absolutely nuts. It didn't help that this season was one of the worst snowfalls on record in the lower 48. It would have been a ton of logistics even in ideal conditions, but we had to pivot so many times. I would be calling permit offices asking for them to clear permits in a fraction of the mandatory wait time, rescheduling plane tickets and finding last-minute lodging.
Truly thank God for some colleagues who stepped up to help when we were out of our depth; Susie Theis was one of the cinematographers working with us and she would see us working through an immense amount of logistics, and just sit down and pull out her laptop to help. Austin Hopkins helped us rig up a lens system when we couldn't get the right motors, Ben Dann helped Sophie (Danison) make our first gear request list for rentals and Jon Riley basically coached me through what I needed to know about helicopters.
More about Nexus here.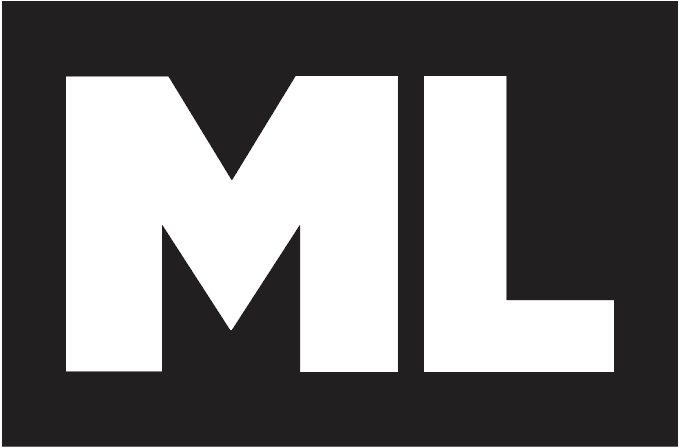 Check the ML Podcast!