Words :: Ned Morgan // photos :: Vincent Colliard.
A documentary filmmaker, explorer and pro endurance athlete, Quebec-born Caroline Côté has an abiding love for the world's coldest, most remote places. Her deep experience of snow and ice has heightened her awareness that winter is precious—and increasingly threatened by climate change.
This November, Caroline will attempt to become the fastest woman to reach the South Pole on skis, in a solo expedition across the Antarctic continent. She will begin at Hercules Inlet, traveling up to ten hours each day through high winds and whiteout conditions. Fewer than ten women have ever reached the Pole on a solo ski mission. The ultimate test of stamina and mental strength, Caroline considers this challenge the most pivotal of her career.
A parallel goal is to raise awareness of the environmental issues visible in Antarctica and the mission of Protect Our Winters (POW) Canada. POW has launched a special donation page to support the expedition.
Caroline Côté took a short break from training in Quebec last week to talk to us.
Mountain Life: How long have you been training for this expedition?
Caroline Côté: It's hard to train for the real conditions in the field. So I've been trying to do shorter expeditions to be able to test my gear and my physical condition. About two years ago I started to train my body and myself mentally. I knew in the past how to navigate in winter conditions with a compass, but this time I have to be more focused on that, to be able to stay in a straight line in white-out conditions. I went to Greenland last month for a one-month expedition to become better at navigating.
ML: Do you prefer to use a compass or a GPS device?
CC: I would say always both. I will probably start my day looking at the GPS, to see if I'm on a good line. And then I will try to find a route, knowing that sometimes I can deviate from it because of snow or low visibility. So each morning and one or two times a day, I will look to see if I'm deviating. And the compass will be around my neck for the trip.
ML: I'm sure you've looked at the route carefully. So you already know the obstacles and the hazards.
CC: Yes, in the past I've done trickier routes in Antarctica, some of them near the fjords, and it was really difficult with crevasses. But for this trip, I will be on the plateau. So, not many crevasses. And [my route to] South Pole [via] Hercules Inlet is 1130 kilometres, but it's almost a straight line. Maybe at the beginning, there will be some crevasses, but not many. So just dealing with the cold and being alone is a big challenge—the normal stuff I will do each day to survive.
If I stay too long out there, the weather will get worse and worse. And towards the Pole I will have to be careful about polar thigh [a painful and debilitating cold-related abrasion injury].
ML: Is somebody shadowing you?
CC: I have no choice but to call someone each day to tell them my position. And they also want me to speak to them so they know if I'm okay to continue. Antarctica is regulated by ALE [Antarctic Logistics & Expeditions LLC]. And a forecaster Lars Ebbesen [also a polar guide from Norway] will send me a weather report each day to be sure that I am not going straight into a storm. If you have a storm, you can decide to try to stay on the edge of it or you can wait in the tent. There's so much more that you can do if someone's helping you with weather forecasts.
---
---
ML: Do you anticipate this solo expedition to be a challenge, given that most of your long trips have been with other people?
CC: It's strange. I would say that in my life, I've never had a chance to be 100 per cent alone for more than 10 days. I'm really an introvert, but it's difficult to understand what it does to you to be alone for so many days. Just after 10 days when I was alone on an expedition in Quebec, I felt like I needed people to speak to, to express myself. So I don't know how I will react after 30 or 40 days. But at the same time, I plan to speak with friends—I can write to them on my InReach device. And I think I will just ask for the news out there in the world so I can have something to read.
ML: Do you give yourself a minimum distance every day? How will you pace yourself?
CC: I will try each day for a distance of at least 20 kilometres. And it will be more like a race just for myself. At the same time, it gives me power to have a goal [to break the women's speed record]. I'm trying to see my expedition as a race and will push myself like I'm doing a trail run, you know?
ML: This expedition is meant to raise awareness for Protect Our Winters and the climate crisis. How do you hope to do this?
CC: It's complicated. I'm taking the plane and I know that not going there maybe would have been better—but I need to do it. When I speak with people after the expedition, I want to tell them what's really there. And I've had the chance to go on polar expeditions in the past—in Greenland, Antarctica twice, Svalbard [Archipelago, Norway] and the Canadian Arctic.
So I see how problematic it is that the ice is going away. We've had to stop expeditions because there was not enough snow or ice, compared to years before. And if it's just me speaking about [climate change] it's harder, but Protect Our Winters can reach a lot of people. So we can have a major voice to influence both government and people.
---
Caroline's South Pole Gear Shed:
HELLY HANSEN ODIN 9 WORLDS INFINITY SHELL JACKET — this award-winning shell jacket provides extreme protection featuring Helly Hansen's LIFA INFINITY PRO™ 3-layer construction. Built without chemicals or solvents, this technology ensures everlasting waterproof protection that does not need to be reactivated or reproofed.
HELLY HANSEN ODIN MOUNTAIN INFINITY 3L BIB SKI PANTS — in addition to extreme weatherproofing (also featuring LIFA INFINITY PRO™) the Odin bib is made for optimal mobility. It has an articulated cut for freedom of movement in combination with 4-way stretch softshell fabric.
HELLY HANSEN ODIN STRETCH HOODED INSULATOR — featuring warm and light Primaloft® Gold Active insulation paired with a superlight and stretchy fabric, this is the most comfortable, light and soft insulator jacket around.
More from Helly Hansen here. Follow Caroline's expedition here.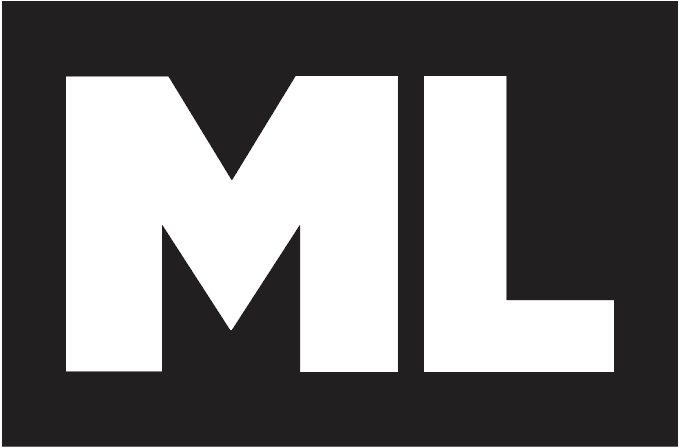 Check the ML Podcast!