A classic overnight hike adventure in the Swiss Alps. Words & photos :: Kristin Schnelten.
Unaware it would be our last chance at travel for a very long time, we departed our little village of Thornbury in the summer of 2019 for a fairly epic European adventure. I managed to squeeze a short backcountry hut trip into a hotel-filled itinerary, hoping to whet my family's appetite with a taste of this classic Alpine tradition.
This morning we awoke in Zermatt, dozens of Sunday church bells clanging over the rushing Matter Vispa river as the sun rose on the Matterhorn. A six-train afternoon, punctuated by dizzying-fast connections and multi-platform sprints, landed us here in Engelberg—a summertime-sleepy ski town tucked deep in a narrow valley of the Swiss Alps.
---
---
For nearly two weeks we've jumped from train to train and village to village, hiking, biking and eating our way through the emerald valleys of Austria and Switzerland. Engelberg marks the starting point of our final mountain adventure: a single night in a hike-accessible hut.
When I found the place many months ago, a tiny symbol on a digital map, the Stäfeli Hut seemed the perfect choice of hundreds scattered across the Alps. Smack in the middle of a gently ascending six-hour loop trail, it promised to be easy enough for eight-year-old legs yet lengthy enough to entertain my 75-year-old ultrafit father.
But when we arrive in Engelberg, the intel we receive at dinner is accompanied by a giggle. "Stäfeli Hut? Oh, it's just up the road. You take a bus to the end of town, then walk 45 minutes on the trail." Hmm. Not quite the expedition the internet led me to believe.
Next morning, the much-anticipated day of our big (or maybe not so big) hut trip, the pit-patting on our Engelberg apartment window signals the first wet, grey day of our vacation. Enthusiasm still intact, we don rain gear and fill our packs with the now-familiar Alpine combo of meat, cheese, bread and chocolate, finding extra room for an overnight stuff sack: toothbrushes, sleeping bag liners, fresh skivvies.
We set out early, only to find we've narrowly missed our bus. With the next departure an hour away and our server's giggle still echoing, we choose to simply walk through town. Take a little tour on our way.
Halfway through the idyllic village—past looming chalets, low-slung barns and the sprawling, ancient monastery—we make an obvious discovery: Marching on wet pavement in the rain is a far cry from squishing over soft forest trails. Little feet have many (many) complaints. Offering smiling distractions and silently muttering curses, we kneel to adjust shoelaces. When the bus splashes past with a roar, five of us stand and stare, gaping—then erupt in a short fit of mad laughter before we soldier on.
Nearly two hours after leaving our apartment, we finally reach the trailhead. The sun is still MIA, the rain still falls. But the second we leave the road, we're in heaven. Even my tween son, who generally opposes hiking, is grinning.
On the singletrack we pass in and out of clouds, trek over rivers and beside countless cows and waterfalls; we crunch through dense conifer forests and clamber over boulders. In brief moments of sunshine, we stop to gaze at cloud-shrouded mountains as we head deeper and higher into the valley.
After a proper hike that's hours longer than the predicted 45 minutes, we arrive at Stäfeli Hut, just in time for an après schnapps.
Richard and Edith greet us, and we discover the centuries-old stone hut is entirely ours tonight. Each of the beds is empty, every seat in the restaurant up for grabs. And Richard—our host, chef and server—is ready for a chat.
In sometimes confusing, always entertaining, translations, we learn the hut's history. Warring tribes and deadly avalanches. An elderly aunt offering tea and haystacks to hikers. Decades and generations of expansion leading to this fully equipped restaurant and 35-bed bunkhouse. Richard runs the hut while his brother tends the goats next door, making the cheese and yogurt for tomorrow's breakfast table.
The stories are endless, as is the schnapps. The meal is glorious, servings monumental. Filled to the brim, we climb into our bunks and drift to sleep with goat bells tinkling through the open window.
In the morning we set out, headed up and around the top of the valley on our loop back to Engelberg. Yesterday's rain has passed, leaving behind an impenetrable fog. With visibility a few metres at best, we're forced to judge the location of trail-hogging cows by the clanging of their ever-present bells and are left to merely imagine the mountains surrounding us.
Only when we reach the very pinnacle of the valley and turn back toward town does the sun briefly bore its way through the haze.
With surreal, super-saturated colours and a knife-sharp ridge peppered with wrinkled steeps, the view embodies the true and lost meaning of "awesome." We're gifted with only this single fleeting glimpse, and we pause to soak it in, get our bearings.
Blindly pushing on through cows and fog, we focus on what we can see. My daughter spends hours investigating larger-than-life snails, beads of moisture on intricate spider webs, new-to-us mountain flowers. We chat with fellow hikers, stopping on a cantilevered café deck for hot chocolate and a strudel. Piling into the tiny self-loading gondola, we meet a local farmer who fills us in on her family heritage while we dive sharply into the mist.
---
You might also like:
---
The base of the gondola marks the end of our loop. A day older and a day wiser, we choose to wait for that confounded bus, which winds us swiftly through town and back to our apartment. Just in time, as always, for après. 
Collapsing into a corner table at the legendary Ski Lodge Engelberg, we recap our introduction to the world of Alpine huts. With a resounding "Prost!" we clink tall pilsners and raspberry skiwassers, declaring the adventure a success. 
I empty my glass with satisfaction. Even with the unexpected slog through town, the scheme was a success. They're hooked, and my planning wheels are spinning. A month-long hut-to-hut may be out of the question with this crew, but they're my crew, the best damn adventure mates out there. So maybe we'll shoot for a week. Cross a couple passes, end up a few valleys over next time. There's always a next time, right?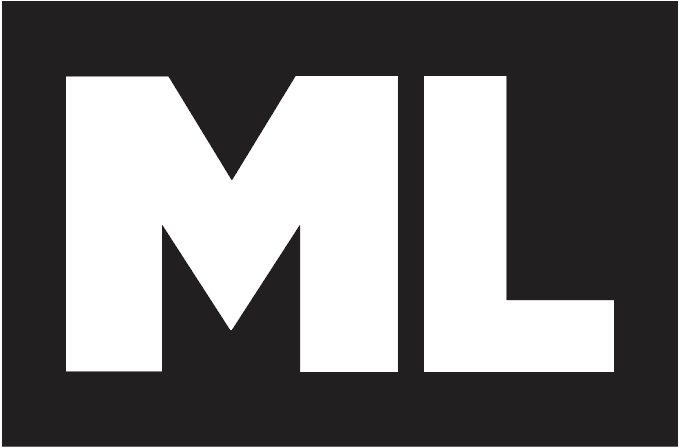 Check the ML Podcast!