Words :: Sophie Lachance. Photos :: François Haché. For French-language text, click here or scroll down.
Don't ask him to build you a high-performance thruster surfboard: Everything Alexis Bernier does is consistent and one-of-a-kind, just like the man himself. This is a portrait of the young shaper behind Montreal-based Cozy surfboards.
As the St. Lawrence roars and churns along, more and more surfers are riding its waves. Beside Habitat 67 is a good place to cross paths with Alexis Bernier. On the eternal wave, the combination of his fluid, supple movements with an upright posture is striking; the contrast certainly piques your curiosity. That and the surfboards he designs.
"Basically, I've always liked working with my hands," explains the 24-year-old who has already made more than 50 boards. Although the sport is still marginal in Quebec, Alexis naturally found his way to it after being bitten by the surf bug in Central America. Blending his penchant for manual work with knowledge he gained from studies in mechanical engineering and gleaned from the Internet, the Gatineau native designed his first surfboard at 19: a five-foot-five single fin.
"For me, it's important to reflect the topics I learned about [in school] in surfing, such as fluid mechanics, the composite materials that boards are made of, and so on."
An Alternative Style
Beyond meeting his personal needs, Alexis wanted to offer the Quebec surfing community affordable options for quality alternative boards: namely, all kinds of boards except the thruster type (three fins of the same size) often associated with a high-performance approach—wrongly so, according to him. He is inspired by the work of Californian shapers such as Ryan Burch and Travis Reynolds, or Australian Simon Jones. An old-school style reminiscent of the '70s, original design and asymmetrical models are what speak to him and that's what he seeks to infuse into his creations. "The more experienced I become in the models I'm going to make, the easier it's going to be to develop Cozy's particular aesthetic."
"I enjoy blending the abstract with what is defined and clear-cut," he adds. "At the same time, I love classic, all-white boards. For me, it's still one of the most beautiful aesthetics." 
The Terrain Influence
After playing with different cuts, lengths and rockers (the curvature from the board's nose to the tail), Alexis is now fine-tuning his range of models. Even if he wants to produce boards based on ocean-specific conditions, Quebec's geography sets certain limits. Since the handful of waves found in our rivers are small and not very powerful, Alexis makes sure to offer boards that have a good surface area, enabling surfers to easily generate speed.
"For me, the ocean takes precedence over the river. But I surf on the river almost every day, so I need my board to work equally well for both." 
Leveraging Community
Alexis admits that pursuing his passion in Quebec isn't easy: the customer base is limited, as is access to raw materials, which are often imported from the U.S. That said, sharing his workspace with other shapers energizes him, making him want to persevere and go beyond his limits. "I wouldn't say that it's a competitive thing, but it pushes me to give it my best," says the man who works alongside Sébastien Chartrand of Boréal Surfboards and Ghyslain Durand of Alchimie Surfboards. The workshop, located in Little Italy, has become a place to exchange ideas and advice, even when techniques and visions diverge. That's how the magic happens in the dust and resin fumes and how Alexis and Cozy evolve in sync with the waves—those in his backyard and those yet to be explored.
---
Ne lui demandez pas de vous fabriquer une planche de surf performante de type thruster : Alexis Bernier fait dans la cohérence et la singularité – à son image. Portrait du jeune shaper derrière Cozy Surfboards, établie à Montréal.
Le fleuve gronde, il bouillonne. Sur ses vagues glissent de plus en plus d'adeptes de surf de rivière. C'est d'ailleurs à la hauteur d'Habitat 67 que vous pouvez croiser Alexis Bernier. Sur la vague éternelle, l'amplitude fluide de ses mouvements, conjuguée à sa posture droite, surprend : une dichotomie qui pique assurément la curiosité. Ça, et les planches de surf qu'il conçoit.
« À la base, j'ai toujours aimé travailler de mes mains », explique celui qui, à 24 ans, avait déjà fabriqué plus d'une cinquantaine de planches. Alors que cette activité reste marginale au Québec, Alexis y a naturellement trouvé sa voie après avoir eu la piqûre pour le surf en Amérique centrale. Alliant son penchant pour le travail manuel, les notions acquises dans le cadre de ses études en génie mécanique et celles tirées du Web, le Gatinois crée sa première planche de surf à 19 ans : une 5 pi 5 po de type single fin (un seul aileron).
« C'est important pour moi de transposer ce que j'apprends [à l'école] dans le surf, comme la mécanique des fluides, les matériaux composites dont les planches sont faites, etc. »
---
You might also like:
---
Un style « alternatif »
Au-delà de son besoin personnel, Alexis a voulu offrir à la communauté québécoise de surf de nouvelles options pour des planches « alternatives » de qualité, qui restent abordables, toutes sortes de planches, excepté celles de type thruster (trois ailerons de même dimension), souvent associées à la performance – à tort, selon lui.
Il s'inspire plutôt du travail de shapers californiens tels que Ryan Burch et Travis Reynolds, ou de l'Australien Simon Jones. Style old school rappelant les années 1970, design original, modèle asymétrique : voilà ce qui allume le jeune homme et ce qu'il tente d'insuffler à ses créations. « Plus je serai expérimenté dans ce que je fais, plus ce sera facile de développer un style propre à Cozy. »
« J'aime mélanger l'abstrait à ce qui est défini, coupé. En même temps, j'adore les planches classiques, toutes blanches. Ça reste pour moi ce qu'il y a de plus esthétique. »
Influence du territoire
Après avoir joué avec différentes coupes, longueurs et rockers (courbure de la planche, du nez à la queue), Alexis en est à raffiner sa gamme de modèles. Si son intention est de produire des planches en fonction des conditions propres à l'océan, le territoire québécois impose ses limites dans ce créneau. Comme il y a peu de vagues sur nos rivières et qu'elles sont petites et peu puissantes, le planchiste artisan s'assure donc d'offrir des planches ayant une bonne surface, grâce à laquelle son propriétaire peut aisément générer de la vitesse.
« Pour moi, l'océan passe avant la rivière, mais je surfe en rivière presque chaque jour. Il faut donc que mon board fonctionne aussi bien sur l'un que sur l'autre. »
Une communauté en guise de levier
Alexis Bernier admet qu'exercer sa passion au Québec n'est pas chose simple : le bassin de clients est limité, tout comme l'accès aux matières premières, souvent importées des États-Unis. Cela dit, partager son espace de travail avec d'autres fabricants de planches lui donne une bonne dose d'énergie pour persévérer, voire se dépasser. « Je ne dirais pas que ça a un aspect compétitif, mais ça me pousse à donner le meilleur de moi », note celui qui travaille aux côtés de Sébastien Chartrand, de Boréal Surfboards, et de Ghyslain Durand, d'Alchimie Surfboards. Son atelier, situé dans la Petite Italie, devient dès lors un lieu d'échange d'idées, de conseils, même si les techniques et les visions divergent. C'est donc dans la poussière et les émanations de résine que la magie opère, qu'Alexis et Cozy évoluent au rythme des vagues, – celles de la cour arrière et celles qui restent à explorer.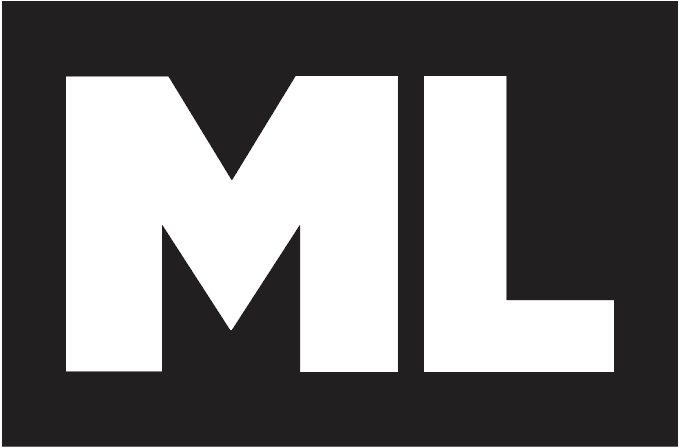 Check the ML Podcast!