Squalls, doldrums, dolphins, and a 16-day jaunt across the Pacific. Words :: Feet Banks // photos :: Joel Jacques.
The way normal people cross the Pacific Ocean in a 37-foot sailboat from Hawaii to San Francisco, explains my neighbour Joel Jacques, is to crew up the boat with six to seven sailors, set the autopilot at 90 degrees straight east, wave to your buddies on the dock, and head for North America.
That is not how Joel and the crew of the Spindrift V did it though. "We essentially had no autopilot. With even the slightest breeze you could hear the old girl strain, then she would get blown off course," he says. "And there were only four of us—working in pairs, pulling four-hour shifts, swapping off hand steering and managing the sails for 2,600 miles without stopping. I was on the 4:00 a.m. to 8:00 a.m. shift. The nights were crazy beautiful at times, with stars filling the sky in every direction. Other times were intensely gripping with clouds blocking out all light as we barrelled through complete blackness with no point of reference—just staring at the compass and steering, trying to keep the boat straight. The first light of each new day was usually pretty emotional with a huge sense of relief that we'd made it through another night."
---
---
The crew were tasked with returning the Spindrift V home after the 2021 Transpac race (one of the longest and oldest classic ocean races, running from San Pedro, California to Oahu, Hawaii). "The boat has to get back somehow," Jacques explains. "And one of the crew that was supposed to do the crossing was unable, so I got the call super last minute." Captained by skipper/owner Andy Schwenk, the Spindrift V already had a mechanic and a cook on board for the journey. As an engineer, Jacques' job was to learn the navigation software on the fly and get everyone "home safely."
"We had electronic instruments," he explains, "telling us windspeed, direction, GPS…they failed on day three. We had a satellite phone for weather updates and the compass worked, but we couldn't see any other ships or boats so we were completely blind from that perspective. At least our 12-volt cooler worked, so we had food for about ten days until we ran out. After that, we caught fish—two dorado and two bluefin tuna. Sashimi."
"It seemed it was either blowing a gale, or dead calm," Jacques recalls. When calm weather and flat seas (the dreaded "doldrums" of sailing lore) descended, the crew relied on a 40-gallon diesel tank with an extra pair of 50-gallon drums lashed off the back to motor them through calm waters. "The motor broke down twice but Mike, the mechanic, got us back up and going. On day 13 we ran out of fuel."
If that sounds bad, on day 14 they ran out of water. "That was the crux, but we knew we weren't that far out and could make it with what we had left in our water bottles."
Eventually, after 16 days at sea, San Francisco's Golden Gate Bridge loomed through the mist and the adventure was over. For Joel, a lifelong Sea to Sky local with a number of multi-day ski trips under his belt, the tight crew camaraderie and the no-looking-back plunge into the unknown made for an incredible experience.
---
Related:
---
"Some sailors don't want to sail in 30-knot winds, and it was blowing that when we left. But these guys weren't scared, they were stoked. We battled some pretty serious squalls. You can see them coming during the day: a dark cloud going all the way to the horizon line, and you know you're sailing right into it. At night it's a bit different—you just get slammed with rain, wind, and steep, sharp waves. Without proper storm sails, it can get pretty exciting—you're constantly managing the boat to keep it upright. Then, we'd finish our watch and go lie in the bunk. We'd wedge ourselves between the spare sails to avoid getting thrown across the cabin when the boat heeled during the next puff. We're supposed to be sleeping, but we could hear the water rushing past the hull with a quarter inch of fiberglass separating our heads from the sea—all the while knowing we're back on deck in less than four hours…"
Jacques says the excitement was tempered with moments of extreme peace, such as sailing at night with the stars of the Milky Way stretching from horizon to horizon. He said it reminded him of an 11-day ski trip he once did in the Yukon's Tombstone range with temperatures well below minus 20 degrees Celcius and northern lights filling the sky.
"That was comparable, but also completely different. We talk a lot about getting out into nature, and being out in the middle of the ocean, thousands of miles from anything, is as immersive as it gets. When you are in the mountains, you are usually at most only a day or so away from being able to get somewhere warm and safe. The ocean is constantly changing, nothing is predictable, there's no air support, no rescue. It is true wilderness out there, with a really strong mental component to it—when you're that far out at sea you're completely alone, and you certainly can't decide you've had enough and turn around and go home. That state of self-reliance is like nothing I've ever experienced. No matter what's going on—you, the boat, and the crew need to work through it. That's what I liked the most."
The next Transpac race is set for 2023.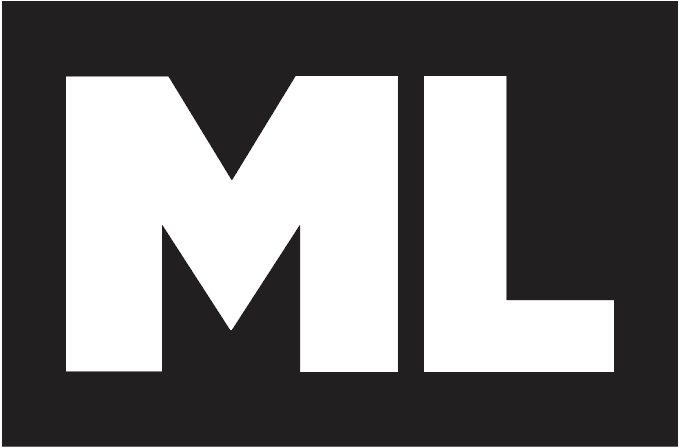 Check the ML Podcast!