In her new book Peak Season, Deirdre Buryk explores and celebrates Ontario's seasonal bounty as she guides you through each month of the year. The simplest recipes cooked with peak produce will turn something basic into something remarkable. Check our Q&A with Deirdre below, followed by a recipe from Peak Season.
Mountain Life: What led you to write this book? Did you see a need for a book specifically about Ontario food?
Deirdre Buryk: I first began writing this book when I was working in my test kitchen at Fresh City Farms. I was a nutritionist by trade and a cook at heart so when I first began as a recipe developer (never trained in culinary school), I was nervous how my meals would turn out. I spent many hours studying after work on how to cook like a trained chef. I would watch videos and take lessons from chef friends on how to sharpen my knife, how to clean a cast iron, how to make cheese from scratch, pickle an onion, or how to butterfly a chicken. Back in the test kitchen, I was making organic local meals and meeting farmers daily. So many of those meetings were me interrogating them about the ingredients they were delivering.
I would ask a million questions about carrots. Do the purple ones taste different than the orange ones? Can you use the tops in recipes? Why are carrots sweeter in January than in August? (The answer to that last question is nature's antifreeze. Carrots develop more sugars as the temperature drops in order to avoid freezing underground. Pretty cool right?!). Between my need to satisfy every customer and my genuine curiosity about the food that grows here, I was getting a real edible education. My biggest lesson: when cooking with fresh food, in peak season, you do not have to do too much to it. An apricot in August already is sweet enough. My Apricot BBQ Sticky Ribs do not need to be loaded with sugars. The ripe apricot will work its juicy, honeyed magic. If I were to cook that very dish in March, things would hit differently. The marinade would be sour, drier, and likely need additional ingredients.
Prior to Peak Season, I was on the hunt for a cookbook that celebrates the food in my region. I needed beautiful images to inspire me and remarkable recipes that used basic ingredients, little effort necessary. I couldn't find it. So I made it. You don't need to be a chef for a perfect meal when you are cooking in peak season.
---
---
ML: In Peak Season you write, "Ontario is a province with wildly diverse flavours and people, with an ever-changing balance of seasons—a place that I believe should be a culinary destination." Why do you suppose Ontario has never been a serious culinary destination? And what might we do to rectify that?
DB: When you look at regions like Tuscany, Italy or Oaxaca you notice that there are a handful of ingredients that grow well in their terroir and are highly celebrated. Ontario is similar in this way but we are still young and haven't fully recognized that potential yet. Every month there is something new and delicious to enjoy. Tomatoes are extra juicy, sweet, and umami-rich when picked from a field in August. You do not have to do much to make a good meal out of an August tomato, maybe some salt, a little oil, and if you are looking for a bit of a punch, add a little garlic. That simple, yet so flavourful.
It is easy to see a recipe for strawberry pie and want to make it in December, especially when the grocery store will have what you need year-round. However, you cannot smell December strawberries from a block away and they certainly won't be as sweet as when they are ripe and in peak season in July. It is time to take pride in what we grow well here and next to impossible to miss the flavours that come out of this province. It is a shame when we ignore what nature has already provided us with. But it is easy to rectify that. Start following what is in season. Even better, cook with ingredients in peak season. You can go to farmers' markets, shop at grocery stores that supply local ingredients, and if you take a look at Peak Season, there is a chart for what is in season every month, as well as recipes that will guide you through a year of eating Ontario's best ingredients.
---
Related:
---
ML: You also write, "When I stopped trying to control the ingredients I wanted to use and let the repeating cycles of monthly vegetables and fruits inspire me, the more intuitive I became in the kitchen, and I hope the same happens for you." How do you hope your book will inspire people to rethink the way they buy, prepare and eat food?
DB: I hope that people will be inspired by the food that grows here and cook with that. There are so many interesting ingredients available and if only everyone knew how easy it is to cook a delicious meal when your food is ripe. More than anything, I want even the most beginner cook to feel unintimidated in the kitchen because when cooking in peak season, freshness requires little effort. 
August Recipe: Blackberry Nectarine Crisp
I often look at dessert as a way to dress up my favourite fruit. This crisp is a great excuse to fold plump berries and smooth stone fruit together, baked softly into a crumbly crust of spices, butter, and sugar. I've done my best to keep things simple here and let the ingredients (and fruit!) speak for themselves, with little else to interfere. Thyme can be an unconventional choice in dessert, but there is a peppery and minty quality to it that complements a tart earthy blackberry very well. You will need a large spoon to serve this crisp while still warm and bubbling, and it is even better with a scoop of cool vanilla ice cream to make for a delightful summer evening.
Crisp Topping
½ cup (64 grams) all-purpose flour (or almond flour)
½ cup (50 grams) old-fashioned rolled oats
½ cup (105 grams) firmly packed brown sugar
¼ teaspoon ground cinnamon
2 tablespoons fresh thyme leaves
¼ teaspoon kosher salt
6 tablespoons (90 grams) cold unsalted butter, diced
Berry Nectarine Filling
4 cups pitted and sliced nectarines (½-inch/1 cm slices)
¼ cup (60 mL) honey
1 tablespoon arrowroot starch (or organic corn starch)
½ teaspoon pure vanilla extract 1 cup blackberries
Vanilla ice cream, for serving (optional)
Preheat the oven to 375ºF (190ºC).
In the bowl of a food processor, combine the flour, oats, brown sugar, cinnamon, thyme, and salt and pulse twice to mix. Add the cold butter to the flour mixture and pulse a few more times until the mixture forms small crumbles. Alternatively, if you are not feeling up for pulling out the food processor, place the flour, oats, brown sugar, cinnamon, thyme, and salt in a large bowl and use a large spoon or your hands to mix until well incorporated. Add the diced cold butter and continue to mix with your hands until you have formed a crumbly dough. Set aside.
In a large mixing bowl, combine the nectarines, honey, arrowroot starch, and vanilla. Pour the fruit mixture into a 5- × 9-inch (12 × 23 cm) loaf pan. Scatter the blackberries on top of the nectarines and sprinkle with the crisp topping. Bake until the fruit begins to bubble and the crumble on top is golden, 45 to 60 minutes. Serve warm with vanilla ice cream, if desired.
Reprinted by permission from Penguin Random House. Book available here.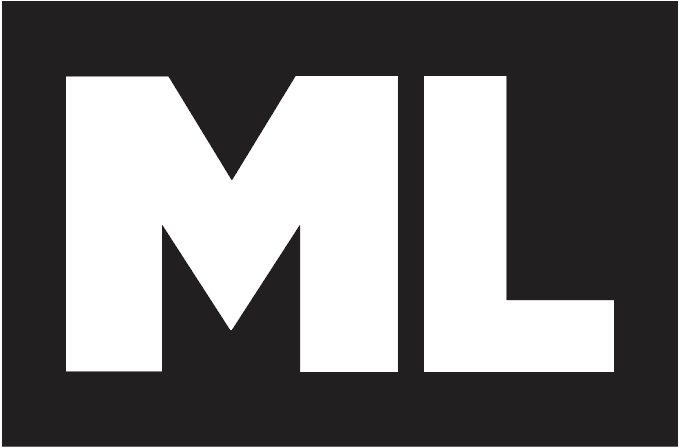 Check the ML Podcast!