Golden has resurrected its infamous Psychosis race on Mount 7 and the downhill zealots have returned. Words: Matt Coté.
There are times when life imitates art, and one sport imitates another. Watching a mountain biker drop off the shoulder of Golden, BC's Mount 7 is more like watching a skier. Scree explodes into the air like powder as back wheels scrub and scrape the sides of the loose slope in a hectic effort to ditch speed. Traction is a game of give and take as the trail spills over the horizon into an even steeper subalpine spruce forest.
From this vantage at 1,940 metres above sea level, peaks consume the horizon in every direction, while one of the most intimidating mountain bike descents on the planet falls sharply away. Dead Dog, as the trail is called, links up with a 30-year-old singletrack known locally as "the race line." That's because, until 2008, the 1,200-verticle-metre (4,000-foot) lace of dirt played host to what Red Bull famously called the "world's most demented downhill race."
Dubbed "Psychosis"—it was the brainchild of a handful of rowdy locals (most notably Scott Hicks) who in 1998 asked themselves, "How ridiculous would it be to race a trail so long and steep most people can't even ride it?" Fast forward five years, and up to 400 people were gathering annually on the shoulder of Mount 7 to test their mettle on a 12-plus-minute bull ride that went on to become the longest singletrack downhill race on earth.
Amateurs threw in with the world's top racers across a breadth of categories, and it created a festival of cycling revelry that electrified the little railway town. Red Bull sponsored the event, international media swooned, and it went on to feature in the seminal 2008 mountain bike film Seasons.
---

---
Then, just like that, it was gone. After ten years, at the height of its glory, the Golden Cycling Club pumped the brakes on Psychosis. It had been a significant economic driver for the town, filling hotels and restaurants in the days surrounding the event, and putting it on the map internationally. There was no trail like it in the world, and to most it didn't make sense to take the spotlight off it and relegate Golden's mountain bike scene to obscurity. But there was more going on behind the scenes than anybody realized.
"I think the board felt we were becoming an event organizer and not a mountain bike club," Andy Bostock recalls. The former British downhill champion was the club's president during the Psychosis frenzy. He loves the rough tug of gravity as much as anybody, and was a top contender on Psychosis back in the day. But when the time came, even he conceded the race had to stop—for the good of Golden's riding scene.
"It was before the days of Tourism Golden," he recalls, "and the club didn't get any help from anybody, even from town. There were a lot of complaints from hoteliers and restaurants (that we were ending Psychosis). But we weren't getting anything in return from those guys."
As such, the decision was final, and the club started pouring all its energy into trail development instead. Its coffers had been filled up over the years from the event, but no one had been able to find the time or energy to spend the money until the race was out of the picture. Meanwhile, the sport had modernized everywhere but Golden, and the cycling club hadn't been able to keep up. Downhill was falling out of fashion, and there was no middle ground between the gnarliness of Mount 7 and the incredibly gentle Moonrakers cross-country network.
That would soon change. In the years that followed the riding in Golden more or less tripled, which Bostock says was a direct result of freeing up bandwidth from the race.
"It was a little bit of a change in character, too," he adds, "because everything had been so downhill oriented for years. There were the Moonrakers, but Mount 7 seemed to be the centre of riding in Golden, and then two full other networks developed." Par for the course, says Bostock, the geometry of the bikes was evolving and people had started actually pushing on the pedals to access their descents, rather than only using them as a perch as they careened downhill. Enduro-style riding bridged the gap.
---
Related:
---
The new trails were exciting, accessible and inclusive. They invited a new demographic of riders into the sport—and to Golden. As it turned out, Psychosis played both Golden's oppressor and its liberator. Still, in the club's mind, Psychosis was never over—only on a break. But with each passing year, it seemed less and less likely the conditions would line up for its return. The climate of liability evolved over the years, and trails like the race line became dinosaurs.
Fast forward to August 2020, and a new league of racers is gathered at the top of Dead Dog, their collective eyes agape before the vortex of eroding shale they'll have to speed down. When that's over, they'll have a hike-a-bike in the middle of their run that's been described as feeling like "choking on glass." Then shortly before the finish, they'll have to send a 30-foot road gap.
Against the odds, history has come full circle, downhill has made its comeback—and with it Psychosis. Because of Covid, Crankworx was forced to re-imagine its annual bacchanal in Whistler. In its place, they put on a patchwork of secret competitions across BC's interior, resurrecting this epic race as one of its marquee events. Crankworx general manager Darren Kinnaird seized the opportunity to work with Golden's cycling club to bring the sport back to some of its most storied and hallowed ground in 2020. That year they held the race in secret to avoid spectators, during the height of the pandemic, and broadcast it after the fact. Now that the secret is out, the citizens of Golden are returning to the flanks of Mount 7 in droves to celebrate the "official" return of their beloved race.
"On a global scale, it could be considered more extreme today than it was back then," says Trevor Gavura, after explaining to a group of largely new contestants that what they can see in the start gate isn't even the steep part. Gavura was the last race director before Psychosis ended, and he's now come back to do it all over again. He also holds a seat with the Golden Cycling Club, and as such he sees it from multiple angles.
---
Recommended:
---
"The festival used to draw cyclists for the weekend in huge numbers," he explains. "Whereas this format—working with an international group like Crankworx—it's more of a long-term benefit to Golden by raising awareness of what we offer for cycling overall, and by driving more tourism and ultimately business to the local community over a longer period of time."
In other words, holding Psychosis again provides the chance to show everything it built since it went away, not to mention giving new riders a taste of yesteryear's terror. It's something pro mountain biker Casey Brown says isn't available anywhere else in the riding world.
"Psychosis is the steepest trail I've ever ridden," she emphasizes. "There's nowhere else that the slowest you can go is still uncomfortably fast. You're on the edge of control for that first section. Dropping in for this race is a different feeling than any other, you really have to take it piece by piece because thinking about the whole thing is way too much to chew at once."
For Brown, who grew up the next town over in Revelstoke, BC, and has risen to become the godmother of female freeriding, the return of Psychosis is particularly special.
"When they stopped doing the race, I was gutted because that was the year I was so keen to start doing events like that," she remembers. "It was hugely influential, as it was near where I lived and attracted an international level of rider. Racing it years later is really exciting for me, albeit racing it on modern bikes is much different than the 2006 downhill rigs. It's definitely a one-off event, like the Megavalanche, or Rampage—it has its own category because of its intensity."
As 2021's winner, she'd know. Her race run would have seemed like it was from another planet back in 2008, flawlessly carving Dead Dog, and putting in a giant whip over the bottom road gap to post a time that would have competed for a course record back in the day. The technology and discipline have advanced enough that all the women are now logging times that threaten old course records, and men are shaving close to another minute off.
But that's not really what it's about. In the end, this event has become more than a race—it's a cultural touchstone. It was there for the birth of downhill, and is now ushering in a new generation to the deranged spirit of mountain biking's roots, in one of the forgotten corners of mountain biking's past. Psychosis is a church that endures on the side of a sacred mountain—a reminder that all things are cyclical.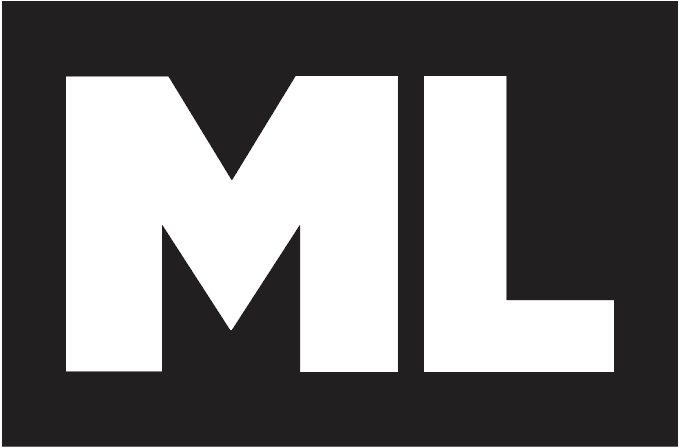 Check the ML Podcast!