Maybe you need more freediving in your life? Words :: Tim Emmett.
Holding my nose between my thumb and index finger, I increase the pressure in my nasal cavity by pushing the back of my tongue upwards. My left ear pops as I equalize, then the right. I'm upside down and finning hard with straight legs, pushing headfirst into the liquid darkness below.
I equalize again, then again, and then once more. The only part of my body where skin is exposed to the water is around my mouth—I can feel the temperature dropping. The mask presses against my face, gripping onto me like a suction cup on the tentacle of a giant Pacific octopus. As the pressure increases, I equalize my mask by blowing in small amounts of air from my nostrils. The octopus relaxes, helping me to relieve any tension in my mind and body. It's been a long time since my last breath of air.
---
Check out our interview with Tim Emmett:

---
The water temperature continues to drop as I suddenly start sinking. I'm past the point of neutral buoyancy and no longer need to move my fins to get propulsion. Motionless, I free fall into the depths as the disappearing light reminds me of dusk, then darkness. A small speck of light—a flashlight attached to the end of the line—offers my only point of reference in the surrounding space.
I equalize my ears and mask one more time. It's like being on a vertical conveyer belt and the longer I stay on, the greater the pressure and the further I am from my next breath. At 30 metres, the volume of air in my lungs is one-quarter of that on the surface. I keep sinking…now I am in a different world, I feel like I'm in space.
Unable to see the top or bottom, I am surrounded by the same thing in every direction. This is my happy place, a world I can only visit and appreciate for a matter of seconds before I must return to the surface.

When I started freediving in Indonesia more than a decade ago, the water was warm and clear. Unlike scuba diving, equalizing with your head down at the lowest point is preferred because it allows you to descend more quickly and efficiently. Back then, going past the point of neutral buoyancy was terrifying to me and accelerating away from the next breath set my alarm bells ringing. I'd always stop and turn around, swimming quickly to the surface to fill my lungs with oxygen and safety.
These days, I enjoy the free fall and look forward to getting on that vertical conveyer belt. Now when I free dive, I close my eyes for the whole descent and only open them at the bottom of the line. This helps me to relax and focus on the subtle body control required to equalize efficiently. It's more like Zen meditation than an adventure sport.
---
Recommended:
---
I studied marine zoology at university and was fascinated by the Davids (Suzuki and Attenborough). My curiosity with the underwater world enticed me into scuba diving but, being an athlete, I wanted to play around more with the limits of human performance and soon immersed myself into the freediving world. I didn't truly find my groove, however, until I heard about Sea to Sky Freediving and particularly Luca Malaguti. Luca is an effervescent and likeable character who runs freediving courses all summer in Howe Sound. He also happens to hold the Canadian freediving record of 84 metres on a single breath!
"Freediving, much like high-altitude mountaineering, is about understanding your body and mind in the critical environment you find yourself in," says Luca, who started Sea to Sky Freediving in 2018. "The concepts of flow-state—staying mentally and emotionally in the moment—and 'letting go' are key lessons we learn in freediving. Letting go to the ocean, letting yourself flow deep down on one breath, trusting yourself, your adaptations, your very biological evolution. There's no better way to connect with your breath, with your breathing, than to hold your breath. And there is no greater place to hold your breath, test your mind, your will, your presence and awareness, than underwater." 
Howe Sound has several marine parks ideal for finding that flow and exploring the underwater realm. Porteau Cove, perhaps the most popular, hosts three artificial reefs sitting in less than 50 feet of water. But the Southern BC coastline is home to eight artificial wrecks created specifically for divers. Two of the most notable are a Boeing 737 near Chemainus on Vancouver Island. Originally part of the Canadian Airlines fleet, the aircraft was decommissioned by Air Canada due to age and structural problems. No longer airworthy, the plane was stripped of all usable components and the airframe donated to the Artificial Reef Society of BC.
Closer to home in Halkett Bay off Gambier Island is the HMCS Annapolis—a giant 113 metre warship that served in the Second World War. Sitting in 100 feet of water, the wreck makes for an exciting freedive. Getting down there to explore the boat on a single breath is a good challenge, but diving in these waters also reveals a plethora of marine species. Starfish, sea cucumbers, crabs, plumose anemones, ling cod and rockfish are the most common, as well as marine mammals like seals, sea lions, dolphins, and even orcas.

As my hand touches the weight at the bottom of the line, I reach my maximum depth, the deepest I've ever gone with one breath. Now it's 35 metres (or 11 storeys) back to the surface, back to the air.
I pull on the rope and kick hard with my fins. The negative buoyancy puts up a good fight (the deeper you are, the more effort is required to ascend). I count my kicks to stay focused and relaxed.
Watching the line in front of my face, I push away thoughts of how deep I am, how far I have to go—panicking here would be a big mistake. I shut my eyes, focus on each kick, and count. It feels like forever, but soon the water warms on my face and I know I'm getting close… Then I break through, exhale hard and suck in a huge, deep breath, then three more. I feel reborn, the mind purged by the depth and the darkness and the singularity of intense focus on the right now, and the right here.
"I'm okay." I say this to Luca who has been buddying me on the dive, but it feels a bit like I'm trying to convince myself too.
Next time, I think I can go deeper.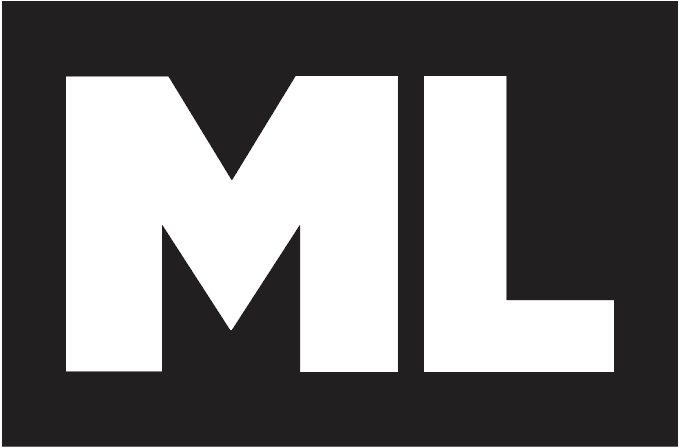 Check the ML Podcast!