Women-led adventure gravel riding takes off in Quebec. Words :: Marie-Pierre Savard. For French-language text, click here or scroll down.
After receiving messages from women looking for partners for gravel rides in the Montreal area, I realized there was a real need to get together in a 100 per cent female space without judgment or pressure. That's why I launched the Fines Garnottes last summer.
In the spring of 2021, as I was struggling through long months—isolated, alone and telecommuting—I began to search for meaning in my life as an adventure cyclist who can't travel. Over the last 10 years, I have biked in the remotest corners of Quebec and the world. I've given dozens of talks on bikepacking. With my "contemplative coureuse de bois" style, I'm aware that I don't fit the spandex-wearing mould—the athletic, trendy, high-end type of cyclist I always see in ads. Fortunately, the paradigm has been diversifying lately and the definition of an athlete is evolving.
I've found that many women share my love of adventure gravel riding and the desire to get out of our comfort zones as women. In our discussions, I realized that we all had the same questions and fears, but at different levels. Whether it's an end-of-day ride or a week of bikepacking in the woods, there's often that fear of slowing down the group, not having the right equipment or bike, being the only woman or just not being up to it. But by naming these issues, it becomes easier to understand and work on them. We also develop a lot of empathy towards others, knowing that we have experienced similar situations.
You might also like:
---
That's why creating the Fines Garnottes group was critical to me. It's not a cycling club. It's a gathering of women who organize free, informal outings close to Montreal and geared toward helping each other and sharing know-how. When riding, the goal isn't to worry about speed, performance or how you look. The outings, whether they're short (40 kilometres one Thursday each month), long (75 to 100 kilometres a number of times in summer) or over several days (two bikepacking weekends yearly), are always accompanied by workshops about gravel biking, bikepacking, repair and more. It's always about collaborating—the goal is to create a community where we can all learn, help each other, improve and above all, push our boundaries one kilometre at a time.
---

---
À force de recevoir des messages de femmes qui cherchent des partenaires avec qui rouler en gravel bike, j'ai compris qu'il y avait un réel besoin de se réunir dans un espace 100 % féminin, sans jugement ni pression. C'est pour cette raison que j'ai fondé les Fines Garnottes.
Printemps 2021, alors que je survis avec peine à de si longs mois d'isolement, seule et en télétravail, je commence à chercher un sens à ma vie de cycliste d'aventure qui ne peut pas voyager… Avec mon style de « coureuse des bois contemplative », je suis consciente que je ne rentre pas dans le moule du Lycra de vélo, que je ne corresponds pas au type de cycliste athlétique, tendance et haut de gamme qui m'est constamment présenté dans les publicités. Par chance, ces derniers temps, les modèles se diversifient et la définition d'athlète évolue.
---
Related:
---
J'ai constaté que de nombreuses femmes partagent mon amour du gravel d'aventure et le désir de sortir de notre zone de confort. Au fil des discussions, j'ai compris qu'on avait toutes pour ainsi dire les mêmes craintes. Que ce soit pour une sortie de fin de journée ou pour une semaine de bikepacking, il y a souvent cette peur de ralentir le groupe, de ne pas avoir l'équipement ou le vélo adéquat, de se retrouver la seule fille ou simplement de ne pas être capable. Mais en nommant ces inconforts, ça devient plus facile de travailler là-dessus. On développe aussi beaucoup d'empathie envers les autres sachant qu'on a pu vivre des situations similaires.
C'est pourquoi créer le groupe des Fines Garnottes m'a paru essentiel. Ce n'est pas un club cycliste. C'est un rassemblement de femmes qui organisent des sorties gratuites autour de Montréal en toute simplicité, lors desquelles l'entraide et le partage des connaissances sont mis de l'avant. Le but, lorsqu'on roule, n'est pas de se soucier de sa vitesse, de ses performances ou encore de son look. Les sorties, qu'elles soient courtes (40 km un jeudi par mois), longues (de 75 à 100 km à plusieurs reprises durant l'été), ou même de quelques jours (deux week-ends de bikepacking par an), sont toujours accompagnées d'ateliers pour en apprendre plus sur le vélo de gravelle, le bikepacking, la mécanique, etc. Toujours en mode collaboratif. Car l'objectif est avant tout de créer une communauté au sein de laquelle on peut apprendre, s'entraider, se dépasser et, surtout, repousser ses limites, un kilomètre à la fois.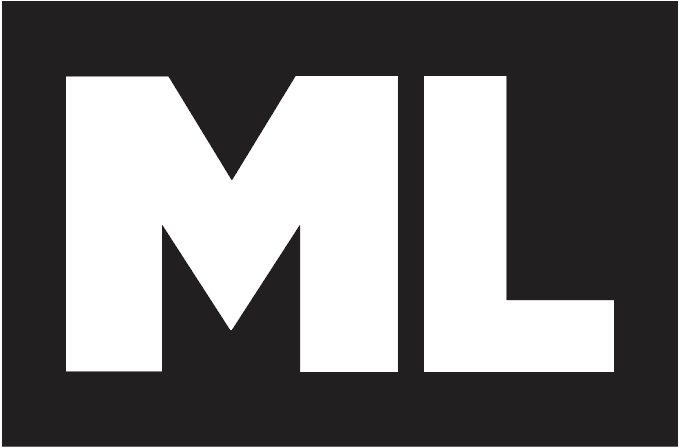 Check the ML Podcast!