The story behind drone-assisted search and rescue in Quebec and beyond. Words :: Maxime Bilodeau. For French-language text, scroll down or click here.
It takes an average of two hours for a team of five rescuers to locate a victim in one square kilometre. A drone can do this in 20 minutes or less. Thanks to these small remote-controlled aircraft, emergency services can now more effectively help people in danger, including wilderness adventurers.
May 9, 2013 was a milestone in the history of drones in Canada. On that day, the Royal Canadian Mounted Police (RCMP) found a man who had been reported missing after a traffic accident in St. Denis, a hamlet near Saskatoon. The injured and confused victim was able to contact emergency services but couldn't tell them his exact location, having wandered approximately three kilometres from his damaged car. Time was of the essence; nights are cold in Saskatchewan in early May.
"The RCMP was able to locate the man using a drone and then relay the information to ground search teams. This was the country's first documented case of a UAV [unmanned aerial vehicle] rescue," says Stéphane Bouvier, president of EXO Tactik, a Saint-Jean-sur-Richelieu–based drone operator that specializes in public safety and municipal services. The story goes that the driver, curled up in a ball at the base of a tree, was spotted by the infrared thermal imaging camera mounted on the aircraft.
---
You might also like:
---
Since then, operations of this kind have multiplied from coast to coast. Nevertheless, they are still rare in Quebec according to the experts consulted for this article. "It's still a too well-kept secret. Police departments in the province are just beginning to incorporate drones into their rescue operations," laments Stéphane Laurin, director of operations for Sauvetage A.G. in Montérégie, which includes an aerial division. "Emergencies represent only a fraction of the missions we are entrusted with each year," says Stéphane Bouvier.
Eyes in the Sky
Wilderness adventurers know that off-grid trips come with their own set of potential mishaps that can quickly turn an idyllic day into a waking nightmare. Whether it's a hiker who strays from a poorly marked trail, a mountain biker who breaks a collarbone deep in the woods or a kayaker swept out to sea, many disaster situations require outside help. Drones have the potential to speed up rescue operations and make emergency services' jobs easier.
---

---
"A key principle is not putting anyone's life at risk, including those of rescue workers, to help victims. Having eyes in the sky makes it easier to identify obstacles that could hinder searches in the field," says Emmanuel Daigle, a high-altitude trekking guide, founder of the Académie Haute Montagne and author of the book Haute altitude: du trek à l'expédition. For example, a drone can confirm through photos and video the presence of crevasses on a glacier or reveal a cliff hidden in a dense forest.
A study in the journal Prehospital Emergency Care tested drones during the swim portion of the 2018 Ironman Mont-Tremblant—an arduous event where deaths have occurred. The study concluded that the use of drones to locate participants under duress is feasible and safe. Again, response time is the key: Life and death are only minutes apart.
"In a marathon, the goal is to have access to the victim of a heart attack in less than five minutes," says Dr. Marc Gosselin, President, Chief Executive Officer and Medical Director of SIRIUSMEDx, an organization specializing in first-aid training in remote areas. The sports physician, who was involved in the Ironman drone monitoring project, would like to see this technology deployed at events that take place in the wilderness, far from major population centres. "Why not during an ultra-trail race?," he asks. "In theory, drones could provide active coverage at all times—even in the Chic-Chocs."
A Technology in Need of Refinement
In practice, however, drones have several drawbacks. Although the drones used in rescue operations are priced between $50,000 and $100,000 each, they have limited flight endurance. "We're talking about 30-minute flights or even less in difficult weather conditions," says Stéphane Bouvier. Another obvious limitation of drones is their low carrying capacity, which makes the delivery of water and food, a life jacket, a first-aid kit, a defibrillator or medicine particularly challenging.
"It's an unusual intervention," says Stéphane Laurin. Drones are mainly used to support ground operations." Last but not least is the employment of training pilots to operate the heavier, professional-grade drones. "Since 2019, a licence is required to legally fly this type of aircraft. And I'm not even talking about the preparation needed to assist emergency services in the field," continues Stéphane Laurin, also owner of Drone Action 360, a school whose customized training meets Transport Canada's requirements.
Nevertheless, drones are the future when it comes to helping people in danger, including outdoor enthusiasts. In addition to drastically reducing the time needed to rescue a victim (from an average minimum of two hours for a team of rescuers to 20 minutes for a drone*), they also lower the costs of rescue operations, which can add up to "about $7,000 per hour for a Sûreté du Québec helicopter, without counting the pilots' salaries," according to Stéphane Laurin. "In 10 to 15 years, seeing a drone fly to the rescue of a victim will no longer be science fiction, but reality," adds Marc Gosselin. Can you hear that distant hum? It's the sound of hope.
*According to studies conducted by drone manufacturer DJI.
---
Pour localiser une victime dans une zone de 1 km2, il faut en moyenne deux heures à une équipe de cinq secouristes. Un drone réalise cet exploit en 20 minutes ou moins. Grâce à ces petits aéronefs pilotés à distance, les services d'urgence peuvent désormais porter assistance de manière plus efficace aux personnes en danger, y compris aux amateurs d'aventure perdus dans le fond du bois.
Le 9 mai 2013 est à marquer d'une pierre blanche dans la petite histoire des drones au Canada. Ce jour-là, la Gendarmerie royale du Canada (GRC) a repéré un homme porté disparu à la suite d'un accident de la route à Saint-Denis, un hameau situé près de Saskatoon. Blessée et désorientée, la victime avait toutefois été capable de contacter les services d'urgence, mais sans pouvoir leur indiquer sa position exacte, elle qui s'était éloignée d'environ 3 km de sa voiture abîmée. Le temps pressait ; les nuits sont assez fraîches en Saskatchewan à ce temps de l'année…
« La GRC a été en mesure de localiser l'homme à l'aide d'un drone, puis de relayer l'information aux équipes de recherche au sol. C'est le premier cas documenté de sauvetage par véhicule aérien téléguidé au pays », raconte Stéphane Bouvier, président d'EXO Tactik, un opérateur de drones de Saint-Jean-sur-Richelieu qui se spécialise en sécurité publique et en services municipaux. L'histoire veut que l'automobiliste, roulé en boule à la base d'un arbre, ait été trouvé grâce à la caméra à imagerie thermique montée sur l'aéronef.
Depuis, les opérations du genre se sont multipliées d'un océan à l'autre. Elles demeurent néanmoins rarissimes au Québec, selon les experts consultés pour ce reportage. « C'est un secret encore trop bien gardé ! Les services de police de la province commencent à peine à incorporer ces engins dans leurs plans de sauvetage », regrette Stéphane Laurin, directeur des opérations de la Montérégie chez Sauvetage AG, qui comprend une division aérienne. « Les urgences représentent seulement une fraction des missions que l'on nous confie chaque année », constate Stéphane Bouvier.
Des yeux dans le ciel
Les amateurs de plein air le savent : jouer dehors vient avec son lot d'impondérables qui peuvent rapidement transformer une journée idyllique en cauchemar éveillé. Du randonneur qui s'écarte du sentier mal balisé à l'amateur de vélo de montagne qui se casse une clavicule au fin fond des bois, en passant par le kayakiste qui dérive en mer, les scénarios catastrophes requérant une aide extérieure sont pléthoriques. Les drones ont le potentiel d'accélérer les opérations de sauvetage et de faciliter la tâche des services d'urgence.
« Un principe clé est de ne mettre aucune vie en danger, y compris celle des secouristes, pour venir en aide aux victimes. Avoir des yeux dans le ciel permet de mieux identifier les obstacles pouvant nuire aux recherches sur le terrain », explique Emmanuel Daigle, guide de trek en haute altitude, fondateur de l'Académie Haute Montagne et auteur du livre Haute altitude : du trek à l'expédition. Un drone peut, par exemple, confirmer la présence de crevasses sur un glacier ou dévoiler une falaise dissimulée au travers de la forêt dense, photos et vidéos à l'appui.
Les participants à des événements sportifs de masse sont aussi concernés. La fiabilité et la faisabilité de la surveillance par drone ont ainsi été expérimentées lors de l'épreuve de natation de l'Ironman Mont-Tremblant en 2018 – les décès en triathlon surviennent souvent durant cette épreuve. Le recours à ces véhicules aériens pour repérer des participants en détresse est faisable et sécuritaire, conclut l'étude parue dans la revue Prehospital Emergency Care. Encore là, la rapidité d'intervention est la clé ; à peine quelques minutes séparent la vie de la mort.
« Pendant un marathon, l'objectif est d'avoir accès à la victime d'un malaise cardiaque en moins de cinq minutes », souligne Marc Gosselin, directeur médical et président de SIRIUSMEDX, une organisation spécialisée en formations de premiers soins en régions éloignées. Le médecin du sport, qui a pris part au projet de surveillance par drone durant l'Ironman, verrait bien cette technologie se déployer dans les événements qui se déroulent en pleine nature, loin des grands centres. « Pourquoi pas lors d'un ultra trail ? En théorie, les drones permettraient d'offrir une couverture sur l'ensemble du territoire et en tout temps, même dans les Chic-Chocs. »

Une technologie à peaufiner
En pratique, ces petits aéronefs se heurtent toutefois à plusieurs écueils. Ils ont beau se détailler entre 50 000 $ et 100 000 $ chacun, ils disposent d'une autonomie de vol somme toute assez limitée. « On parle de sorties d'environ 30 minutes, voire moins si les conditions météorologiques sont difficiles », estime Stéphane Bouvier. Autre limite évidente des drones : leur faible capacité de charge, qui rend particulièrement laborieuse la livraison d'eau et de nourriture, d'une veste de sauvetage, d'une trousse de premiers soins, d'un défibrillateur ou de médicaments.
« C'est une intervention peu commune, confirme Stéphane Laurin, de Sauvetage AG. Les drones servent surtout à appuyer les opérations au sol. » Dernière considération, mais non la moindre : la formation des pilotes de drones à usage « professionnel », soit pesant plus de 250 grammes. « Depuis 2019, il faut un permis pour piloter un tel appareil en toute légalité. Et je ne parle pas de la préparation requise pour accompagner les services d'urgence sur le terrain », affirme celui qui est aussi propriétaire de Drone Action 360, une école dont les formations personnalisées satisfont aux exigences de Transports Canada.
N'empêche, les drones représentent l'avenir en matière d'assistance à des personnes en danger, pleinairistes inclus. En plus de diminuer substantiellement le temps pour porter secours à une victime (de 2 heures pour une équipe de secouristes à 20 minutes pour un drone*), ils permettent de baisser les coûts des opérations de sauvetage, qui peuvent représenter « environ 7 000 $ par heure pour un hélicoptère de la Sûreté du Québec, sans le salaire des pilotes », selon Stéphane Laurin. « D'ici 10 à 15 ans, voir un drone voler à la rescousse d'une victime ne relèvera plus de la science-fiction, mais bien de la réalité », pense Marc Gosselin. Entendez-vous ce bourdonnement lointain ? C'est celui de l'espoir.
* Selon des études menées par la compagnie DJI.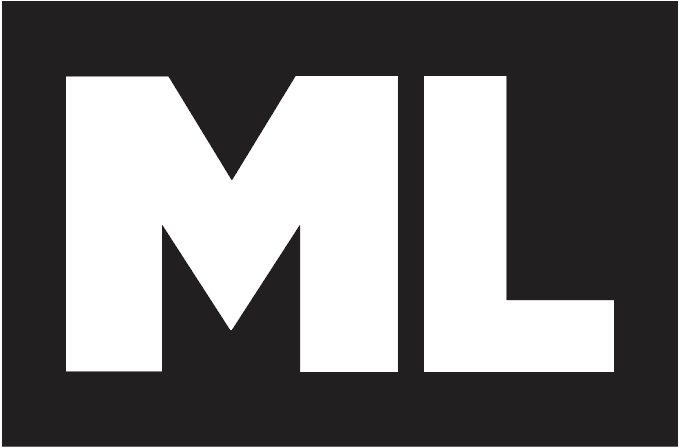 Check the ML Podcast!