A dose of Quebec's mountainous Charlevoix region will keep the doctor away. Words :: Dan Rubinstein.
It seemed like a good idea at the time. And now it's too late to turn back. After waking up at dawn and punishing our wheezy old van for an hour up and down the roller-coaster highway hills that line the north shore of the St. Lawrence River in Quebec's Charlevoix region, my wife, twin teenage daughters and I are hiking up a steep trail beside Petite-Rivière-Saint-François, which tumbles 450 metres into the St. Lawrence near the base of the Le Massif resort. We're carrying backpacks stuffed with wetsuits, climbing harnesses, helmets and ropes, and though we've been briefed by Éric Légaré, who runs Canyoning-Québec in this part of the province, none of us really know what's coming next.
Légaré leads us to a footbridge over the river and we start squeezing into our wetsuits. An experienced spelunker and climber who has pioneered first descents of a couple dozen canyons throughout Quebec, Légaré loves introducing newbies to an activity that combines vertical, water and exploration. This trip to Charlevoix—where the mountains meet the tidal St. Lawrence about an hour east of Quebec City—is our farthest foray from home since the pandemic began. It's an opportunity to shake off the anxiety of the past 18 months. But standing on a mossy ledge five metres above a pool of cold, clear water and being told to just, well, jump, isn't what any of us were expecting.
---
---
One of the girls goes first, and when she surfaces, smiling, and swims to the far side of the pool, the rest of us have no choice but to follow. When it's my turn, I will myself to neither look down nor think—heights are not my strong suit—and simply leap. The splash is big, the water cold, but within seconds I'm scrambling onto a rock. And thus begins four exhilarating hours of rappelling down cliffs and through waterfalls of up to 20 metres, sliding on our butts and making a few more jumps, serenaded all along by the cascading river. I had thought it'd take a while to sink into nature. Turns out, the immersion is instant.
I'm a big fan of slowing down in wild places: hiking, cross-country skiing, stand-up paddleboarding. The latter two sports can involve speed, but mostly, like a walk in the woods, they're meditative. Which is not something teenagers are typically drawn to. So the day after our outing with Légaré, we're back at Le Massif, this time at the summit, astride high-end mountain bikes from the rental shop.
---
Related:
---
It's the first summer of mountain biking on the hill with the biggest vertical drop in eastern Canada, a 770-metre descent to the St. Lawrence. And even though it's drizzling and the ground is slick, the four of us—all MTB rookies—gamely join Le Massif's William Choquette on a string of green and blue trails, slingshotting around banked hairpin turns, crossing creeks on wooden bridges and gripping the handlebars tight on rollers. The 20 kilometres of trails (mileage that's set to double by the end of 2022) slalom down the mountainside through a fairy tale-green forest of pine and fern, bursting out of the cool, moist woods onto ski runs for rest stops and panoramic views as regular visitors (and a few pro riders) zip past. It takes us nearly 45 minutes to reach the bottom, and then we wheel our bikes onto the gondola for round two.
There is no shortage of options for low-octane nature therapy in Charlevoix, either. The tides can rise and fall by five or six metres, which create perfect conditions for misty walks in the mud flats that span the shoreline. There are also a pair of provincial parks with hiking trails to high peaks, and postcard-perfect villages with harbours and piers for picnicking or taking in the sunset.
We get the best of both worlds, a relaxing outdoor activity with adrenaline, on Projet Vertical's Via Ferrata course on the grounds of the Fairmont Le Manoir Richelieu in the town of La Malbaie. Wearing climbing harnesses again and clipped into a cable, we use a series of metal ladders and wooden beams to traverse a sheer cliff above the St. Lawrence. Suspended in the air above the grey river, searching for handholds and footholds in the rock face to avoid relying on fixed features, it's a challenging yet safe way to feel like a climber. It also feels like a deep and cathartic exhalation—like we're in a strange netherworld between the water and the hills, slowly progressing, together, through space and time toward an indeterminate goal.
Which, in this case, happens to be an afternoon of lounging around Le Manoir Richelieu's outdoor pool. Because sometimes it's OK to simply stop.
Sitting poolside, I look across the lawn toward the St. Lawrence and reflect on the great river that has been a major presence in our lives for the past few days. For starters, it's a geophysical force far more powerful and profound than the transitory experiences that define our daily lives. The tides determine where and when you can paddle or hike; the slopes and cliffs above its shoreline bestow trails to bike down, creeks to play in and rock to dangle from.
But most important, perhaps, is the sense of peace and permanence it confers, from the water's constant flow—a form of therapy that you can't get from a wellness website. Regardless of what's happening in the world, this will always be here, and as long as we can get here, or somewhere like here, and sink into sync with its rhythm, there's a reason to get up and keep going.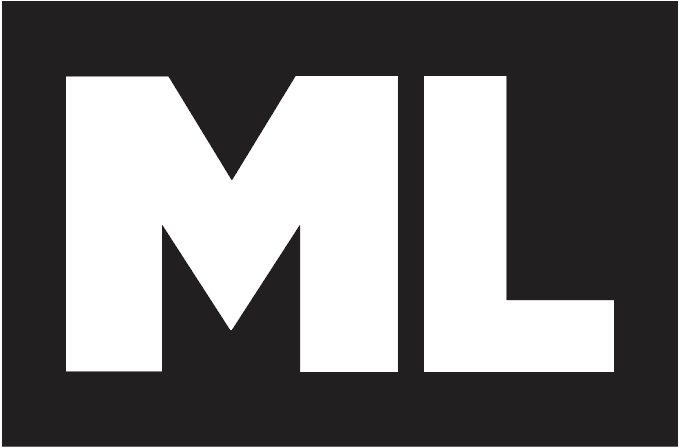 Check the ML Podcast!