Sometimes you gotta get outta town, just to get together. Words :: Feet Banks // photos :: Robin O'Neill.
The old saying, paraphrased, is "The first casualty of war is the truth," but in the war against the ticking clock of life past age 40, the first thing tossed on the chopping block might be spontaneity. And while very few Sea to Sky locals originally moved here with a clearly defined plan of putting down roots, starting families, throwing themselves into careers, taking out mortgages, and generally harnessing themselves into any number of other endeavours that cut into their shred time (on ski, bike, board or whatever), it definitely happens to a lot of us.
"I have it pretty easy," says Whistler local, professional photographer, and long-time Mountain Lifer Robin O'Neill. "Living a life with no kids, no grind, no real routine at all (except coffee), I can keep life pretty loose and I do. Not all of my friends have it so easy though…sometimes if I want to see you, we need to do a trip together."
---
---
Ask and you shall receive, Robin. One benefit of the COVID pandemic was how it effectively cleared almost everyone's travel schedules while simultaneously forcing us to take a closer look at in-province adventures. "Like a lot of us, I felt stuck in a pandemic vortex," says Rebecca Ritz, marketing manager at Whistler's famed Chromag bikes. "Time seemed to be flying by at a rapid pace, but no one seemed to be enjoying it."
The solution was not difficult to dream up—an all-women's mountain bike trip to the renowned forests and heli-accessed alpine of Retallack Lodge. A BC destination close enough to get to but far enough away to offer adventure, and a break.
"Most of us are moms or busy professionals," Ritz explains. "It's a lot of shuttling kids, juggling work, meal planning (the worst) and all the while trying to fit in time for ourselves. A trip to a lodge just erases all of that. Now we're the ones being looked after!"
So, with long-time Whistler bike legend Sylvie Allen and enduro queen Emily Slaco stepping in as guides and coaches, a dozen Sea to Sky women signed up, drove across the province, and made a run for the hills. Here's what they had to say about it.
The Pre-Game Jitters
Emma-Jane Hetherington: I hope I don't forget something, that is what I was thinking—helmet, shoes, etc. It would not be the first time I forgot something critical. It took a few work/life manoeuvres to pull off but there was no way I'd miss this trip.
Rebecca Ritz: The key to success with these group trips is having guides and taking all the group decision-making out of the equation. We all know the itinerary and can plan around that, plus we usually have to commit months in advance, so everyone has their stuff dialled in.
Robin O'Neill: The trip anticipation is part of it—something to look forward to helps get through all the mundane tasks of tying up loose ends before a trip. And it forces you to stay strong on your bike. The fear of not being able to keep up with your friends is real.
Meredith Kemp: It's always hectic leading up to a trip. But going deeper into our own extended backyards in BC seemed like the perfect idea. I'm always excited to explore a new zone.
---
---
Linda Glenday: After a year of COVID, I was taking nothing for granted. Just super excited to ride and enjoy the area, the lodge, and the guaranteed shenanigans at après. One thing about these trips is there's always so much laughing.
Jeannette Nadon: I was excited, but nervous. This was my first women's trip and my life partner of 23 years died of aggressive prostate cancer in July of 2020. I'd only ever vacationed with him, but a few weeks before he passed, he told me he knew it would be difficult without him but that I had lots of friends who loved me and would support me. He knew my tendency would be to isolate myself and he made me promise to "just say yes" when people invited me to do stuff. This trip, my first instinct was to say "hell no—I'm no downhiller" but I remembered that conversation with D'Arcy and said "yes". I'm really glad I did.
Game On!
A famous catskiing destination, Retallack biking is lesser-known but equally kickass. Riders are treated to freeride, all-mountain, and downhill singletrack lines with long flowy descents with endless berms and jumps. All accessed by the Unimog—an open-air retrofitted military vehicle that's also the coolest shuttle vehicle in the province. And of course, there's also the heli… 
Linda: I remember looking up at the heli taking off above us with bikes on its racks and thinking, "This is so amazing. These women, this group…we are so amazing." But I loved the Unimog too, our driver Mara taking us up these narrow, kinda steep, kinda scary, bumpy roads with Cindy Lauper blaring and all of us singing along at top volume: "Girls just wanna have fun"—it's almost a cliché but there's nothing cliché about 14 women, all friends, charging on their mountain bikes and hitting beautiful, amazing alpine laps all day.
Rebecca: Shuttling meant we didn't have to train as hard or be as fit—not usually a problem for most Sea to Sky riders but it was nice not to have to stress about that. Having Sylvie and Emily from Sweet Skills was incredible. Having guides is great, but adding in coaching makes it even more worthwhile. We all came home feeling like we pushed ourselves in new ways. We are still practicing skills we learned on that trip.
Emma-Jane: The best was getting dropped at the top of that mountain (Reco Peak, Elevation 2,506m/8,22ft.) in the clouds and having to wait it out, not being able to see even a few feet in front of us, trying to stay warm. But with time and patience the weather cleared, and it was the best riding…coming across those slopes, looking down at the meadows, some steep descents to keep you on your toes. And then at the bottom you give a little yelp because you are still on your bike. It was one of those days, we were all on our A-Game.
Post-Game Comments
Meredith: My scariest moment of the trip was when I crashed off a jump at the end of the first day and broke a bone in my shoulder, and that was the end of riding for me—for the trip and the season. That sucked, but it also brought out the best part of the trip which is how the incredible women in my life jumped in to support me…the first on the scene, the two ER nurses and physio friends that sped into action. The guides and staff, Sylvie and Emily, the friends comforting me with stories of blown knees on day one of a ski trip or the ones who cut my food for me at dinner. And everyone who made me laugh at après playing giant Jenga. I ate good food, had such a good time and had a lot of laughs—that is what these trips are all about, even when things don't go as planned.
Emma-Jane: I'm 50 years old, is that anyone's target market in the outdoor industry? But it's nice to see more women featured in mountain biking media. It's nice to see women doing more tech articles and trip reports and trail reviews. We talk about our bikes, we know how to fix them on the side of a trail on an unsupported adventure. We pack them and rebuild them for trips overseas.
Robin: Singing at the top of our lungs in the shuttle rig, endless party trains, top-to-bottom laps followed by après cocktails down by the river…trips like this offer a special connection to youthfulness. We may not be young, but we are definitely youthful. We still crave the sports, adventure, progression and freedom that we first moved to the mountains for. That doesn't go away. To embark on a large group trip like this is never easy, but it's never not worth it either. Especially as we get older.
Linda: Looking around at the group on this trip and what these women managed or battled through to get here: loss, injury, illness, kids, careers, partners, busy lives… The determination to make it happen together and support each other—the love overwhelmed me. My life is so good and it's because of the friends that are in it.
Rebecca: We need to go on adventures with our friends to remind us that life is good, and we are so lucky to be able to do this. It's more about gratitude than anything. We'll conquer our fears and learn something about ourselves and each other in the process. And at the end of the day we all just want to ride bikes and have fun.
Jeannette: Robin took a great photo of me with a few of the others all wearing our Chromag Burke shirts, named after my late husband D'Arcy Burke. That's my favourite photo from the trip because for me, that's what this whole trip was about. Shortly before he died, D'Arcy said "life is short and precious. Follow your heart, love your friends, enjoy the ride."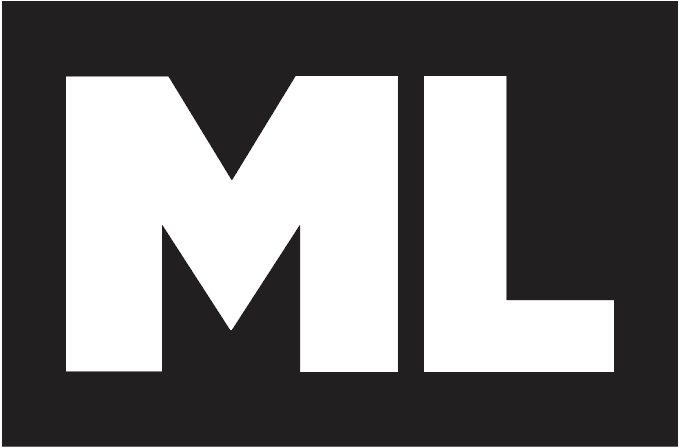 Check the ML Podcast!