The Backcountry Hut Company's simple, zero-waste cottage/hut/cabin designs bring new meaning to "prefabricated." Words :: Kristin Schnelten.
When you're in your early 30s and haven't yet owned a car or home—and certainly not a boat—buying a small island doesn't seem the obvious place to start. But for one busy Ontario millennial, it made perfect sense.
"My friends have a place nearby, and I grew up visiting that cottage," he says. "I was lucky enough to be re-exposed to Georgian Bay again a few years ago, and I thought, I hope one day I can have a place here."
When those family friends gave him a heads-up about an island listing, he acted fast. But the path to cottage life wasn't as clear-cut as the property purchase. "I had never built anything at that point," he says. "My inexperience led me to hope I could buy a home like I buy a pair of jeans: You just walk into a store, buy this thing, and it works!"
---
---
Internet sleuthing revealed you actually can buy a cottage off the shelf—sort of. What he discovered was the Backcountry Hut Company (BHC), a B.C.-based start-up specializing in sustainable, prefabricated, flat-pack cabins with transparent processes and pricing. Design-conscious in his home and work life, he was fascinated by the concept and impressed with the architecture: "I really wanted to build something in keeping with the natural aesthetic, and their systems have a lower profile, with black-cladded metal, and I knew the cedar would be beautiful on the island," he says.
A phone conversation led him to The Interior Design Show (IDS) in Toronto, where he met BHC co-founder Wilson Edgar in person and toured the prototype, which was assembled on-site as the showcase Concept Home.
The hut was an example of their System 01, one of four standard designs created by Edgar's BHC co-founder, award-winning architect Michael Leckie. Available in various configurations, the systems are constructed with a focus on beauty, functionality, longevity, sustainability and craftsmanship. Says Edgar, "Our intention is to create something that is quiet but impressive, a structure that melts or dissipates back into nature."
As a backcountry skier and seasoned traveler, Edgar found inspiration in the huts of the Alps. "They're built at such a different level than those typically found in North America," he says. "I thought, Why can't we do that here?" He brought the idea to Leckie, who shared Edgar's vision of a better backcountry dwelling.
---
Related:
---
"We discussed the shapes and modularity, how to make something that can be something different for different people, but at the same time was straightforward to fabricate, ship and deliver across North America," Edgar says. Much of that development stage focused on building relationships as well, including with Swiss-trained craftsmen who construct the kit-of-parts cabin components in their workshop.
The fabrication methodology isn't simply about streamlining the process. "We are fundamentally interested in creating a sustainable approach to cabin construction. It isn't a second thought, it's our primary interest. Construction waste is one of the biggest things that fills our landfills," Edgar says. "We're using materials that can be 100% recycled. Our windows are made from wood, and the entire structure is metal-clad. You can disassemble the whole building and recycle it."
Those meticulously sourced materials also ensure a lengthier lifespan than a traditional build. Edgar says, "The life expectancy is so long, we like to think these structures will be around for hundreds of years. It's more of a European thought process, a generational one. It's a generational cottage."
Yet, for all that longevity, a Backcountry Hut can be constructed in just days. As soon as the foundation is prepped, the system will arrive on-site with everything necessary for a general contractor or homeowner to assemble: beams, cladding, windows, insulation and fasteners.
Understanding the varying needs and tastes of clients, interiors are left for homeowners to complete with their distinct vision. Although in the case of the show home, many interior fixtures were already in place on the exhibition floor. The IDS prototype made such an immediate impression on the island owner that he decided to purchase that very hut. "Something about the simplicity of the process appealed to me, in addition to its beautiful, thoughtful aesthetic," he says. "I felt so lucky and grateful to have found the property, and this decision seemed equally fortuitous."
At show's end, BHC staff disassembled the prototype and repacked it into its storage container, where it waited until spring and its ultimate voyage to the island.
Building remotely has its challenges, but the homeowner saw those challenges as a learning experience, and was so impressed with the initial structure and the passion of both Edgar and Leckie that he eventually added two more Backcountry Huts (each a System 00, a simple A-frame design with a miniscule footprint) to the property. "I'm super-grateful I was able to work with them. They're great people, and great stewards of their product," he says.
The additional structures provide space and privacy for guests, who often accompany the homeowner and his wife on their frequent visits to the serendipitous retreat. "When I'm out there, I just don't want to leave," he says. "I really hope we'll have a long history there."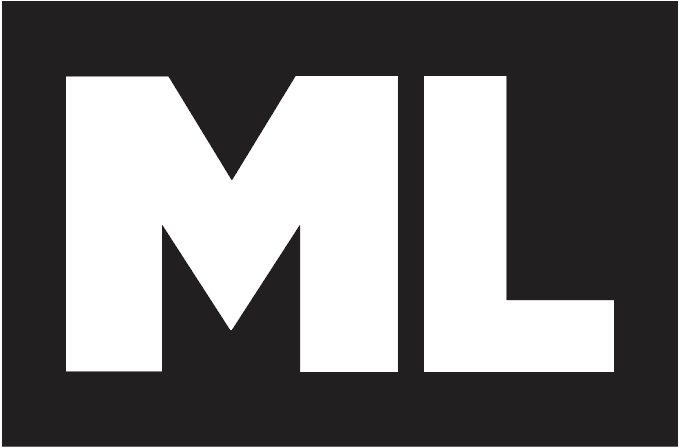 Check the ML Podcast!