Sponsored by Explore the Bruce.
Bruce County is much more than the Bruce Peninsula. We're here to let you in on a secret: a thriving community nestled in Bruce County's interior region, just waiting to be discovered. The village of Paisley offers something for everyone, and isn't overrun by summer crowds.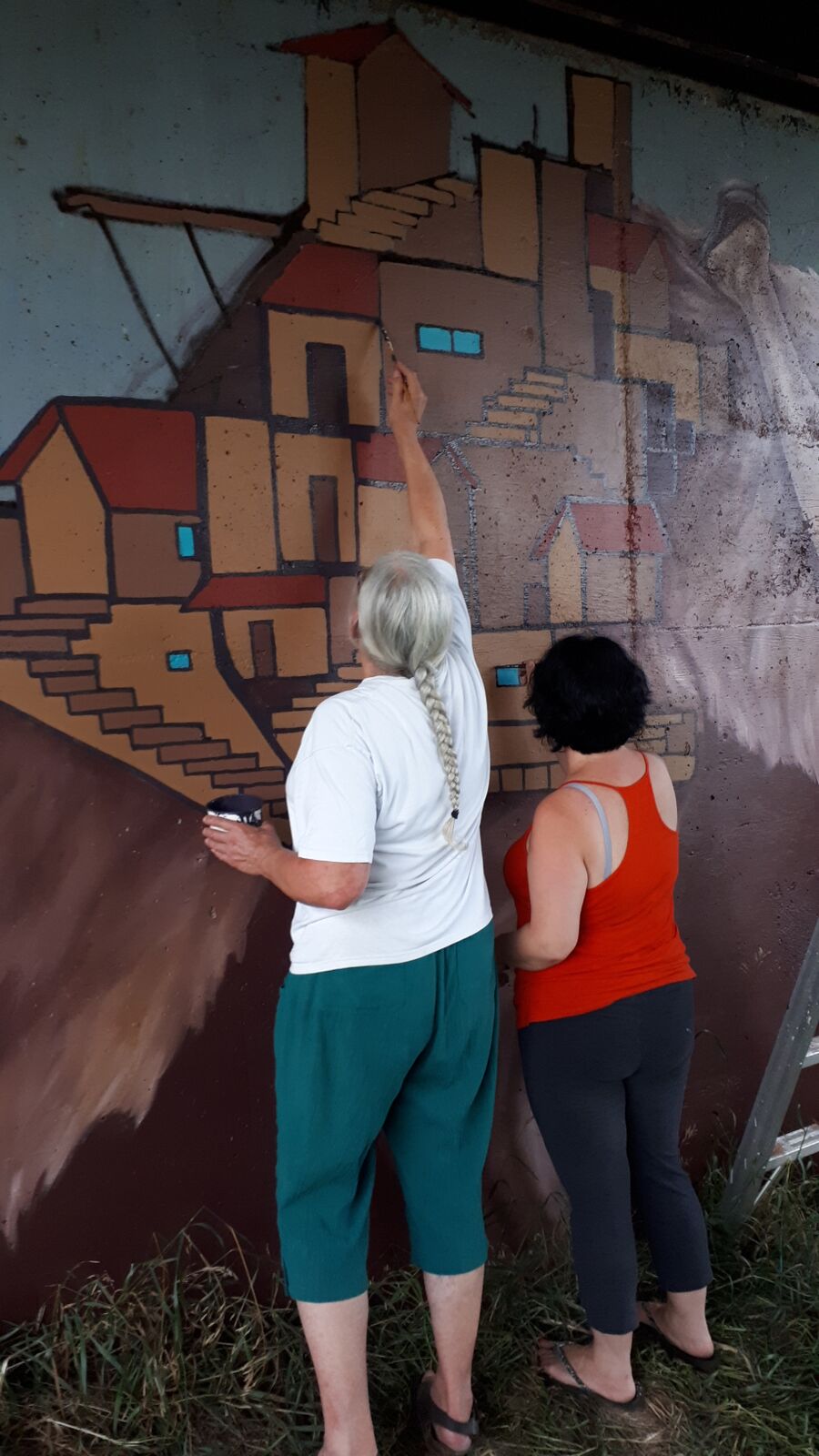 Located at the confluence of the Saugeen and Teeswater rivers, Paisley boasts a picture-perfect downtown core full of murals, antique shops, unique retail stores and boutiques, studios, historic mills, and a spa, a museum, a violin maker and the family-friendly Bruce County Library. And it's all easily explored on foot. The self-guided Paisley Heritage Tour winds through downtown, featuring a wealth of buildings with long-ago stories to tell.
This well-preserved core is populated by artists, artisans and creative entrepreneurs. Art lovers, creative types and discerning shoppers will all find much to inspire them here in what has become known as the "artistic river village." To take just one example among many, on the main street of Paisley, in a designated heritage building, Elora Soap Company, has been making natural skin care products for over 30 years. The shop also features works from over 20 local artisans.
Paisley is also increasingly known for its restaurants and specialty food shops. Rak Thai Kitchen will take your taste buds on an authentic trip to Thailand; The Paisley Common, (a bar/bistro/cafe) specializes in healthy, locally sourced fare; and Tomboi Artisan Ice Cream transports summer's classic treat to a whole new happy place where each flavour tells a story. And that's just a beginning; Paisley offers many other mouthwatering choices.
And for outdoor enthusiasts, adventure is very close at hand in Paisley. Thanks to four local access points to the Saugeen River, including one just off the main street, a safe outing by canoe, kayak or SUP has never been easier. The Saugeen's 102-kilometre length offers a diversity of paddling options, from wide, lazy sections to swifts and navigable rapids. Check out The Paisley Paddle Tour—a mellow, full-day ride (with plenty of stops) through the countryside, ending in Paisley. Halfway through the route you can stop at the water-access-only McBeath Conservation Area to stretch your legs, picnic or camp overnight. Continuing downstream towards Paisley you can also hop out at the dock (access point 9B: Paisley's Rotary Park) where you will find a campground and playground equipment.
For a shorter jaunt, try the Saugeen Bluffs Paddle Tour, which begins in Paisley and winds through the nearby Saugeen Bluffs Conservation Area, where the majestic clay banks rise to more than 35 metres. This is an ideal spot to stop for a break or to hike to Lookout Point for a panoramic view of the river and surrounding countryside, browse the Bluffs General Store or check out the new Horse Camping area of the campground, where guests bring their equine companions to camp with them.
In addition to paddling and riverside camping, the Saugeen offers anglers an abundance of bass, trout (including steelhead), salmon, musky and pike, depending on the season.
Paisley is a hub for plenty of other outdoor pursuits. Mountain bikers will be stoked to learn that just south of Paisley on Concession 12 lies the Brant Tract: 20 exhilarating kilometres of both single- and double-track trails winding through pine forest, ranging from technical to flowing and designed to please both beginner and advanced riders.
Paisley's outdoor pursuits even extend to music. On July 23, from 11am-6pm, be sure to check out the open-air Paisley Blues Festival in the Rotary Palace, featuring performances by Samantha Martin and Delta Sugar, Coco Love Alcorn, The MacKenzie Blues Band, Dan McKinnon, Rob Elder Trio, Boiler Beach and more. And on the same day, next to the Blues Fest venue, check out Artists on the River, an outdoor art show and sale on Water Street.
Finally, on the first Sunday after Labour Day, the Paisley Fall Fair returns after a two-year hiatus. In addition to livestock, homecraft and youth exhibitions, rib cookoff, BBQ beef supper and musical entertainment, The Paisley Path is a highlight of the fair. It's a one-of-a-kind self-guided tour of outdoor country art, celebrating more than 150 years of rural life and traditions in Bruce County.
Note: The Teeswater River bridge is being rebuilt this summer but an in-town temporary bridge is in place. All businesses will be accessible and open and festivals happening, so this essential construction project will not impact the visitor experience of downtown Paisley.