Much more than a mode of transportation, the cedar canoe provides an integral and tangible link to culture, history, community and homelands for local Indigenous Nations. Words :: Feet Banks.
"Canoes helped build this country."
As young Canadian children, this was drilled into us in school. The idea of French Voyageurs paddling up and down the rivers and lakes of the vast new land, exploring and "discovering" Canada from east to west. I recall there were at least a few pages of history books dedicated to the fact that the canoes themselves were either built by or based on First Nations craftsmen—birch bark stretched over a frame usually—but, looking back, it's both sad and shocking to realize how much we weren't taught, and how many thousands of years of canoe history had been glossed over in our textbooks.
Thankfully, here on the Pacific Coast at least, a traditional canoe-culture revolution has been brewing for almost 40 years, with numerous Tribal Canoe Journeys connecting nations that had long been isolated from each other and introducing young people to ancient practices and traditions.
And those traditions are on full display down on the waterfront launch of the Skwxwú7mesh Nation. The Xaays canoe, a 40-foot ocean-going cedar canoe carved by Master Carver Chief Ses Siyam Ray Natraoro is about to feel the waters of Howe Sound for the first time since 2014. Since Xaays spends most of its time featured in the great hall of Whistler's Squamish Lil'wat Cultural Centre (SLCC), it is important to re-awaken the canoe before putting it back in the water.
---
Looking back, it's both sad and shocking to realize how much we weren't taught, and how many thousands of years of canoe history had been glossed over in our textbooks.
---
"A canoe is a living thing, with a spirit," explains a Skwxwú7mesh Elder overseeing the ceremony. "It remembers the life as a tree before it was transformed by the carvers. It remembers the animals and birds that lived in its boughs, that passed by or rested in its shade."
---
Check out our new podcast:
---
Amidst drummers and singing, and under the watchful eyes of Elders and official witnesses (and a few guests like myself), a team of traditionally blanketed women cleanse the canoe with cedar boughs while the paddlers drum and sing. Everyone seems grateful that things are being done the old way. "If you take care of the canoe," Natraoro says. "The canoe will take care of you." 
To begin to understand the significance of the canoe to the local Skwxwú7mesh and Lil'wat nations, a good place to start is where the canoe comes from—an ancient cedar tree that's between 400-800 years old. 
"The cedar is the tree of life," explains Mixalhítṡa7 Alison Pascal, a weaver and curator at the SLCC. "And all the properties of the tree and how we transform it into baskets, houses, canoes and artwork—that is all tied together. In each stage, we show appreciation to the tree for what it offers us and how useful it is in our lives."
While the cedar still plays many of these key roles in the lives of Indigenous peoples, one of the major tragedies of colonialization and contact with settler culture is how few of these ancient giants remain after centuries of logging—and of those that do, how many are close enough to a village or waterway that they could be harvested, carved, and transported in the traditional ways?
With every challenge comes an opportunity to adapt, and when the SLCC and Natraoro began looking for logs to start a new cedar canoe project this spring, they were directed to a local resource: the longhouse structure in Whistler's Rebagliati Park.
"That longhouse frame was there to give visitors a sense of what a traditional house would look like," says Pascal, "but it had been there for a long time and some of the cedar had started to go back to the earth. The Municipality of Whistler called the Squamish Nation in to see if any of the cedar could be salvaged. Ray went to look at the pieces. He has worked with cedar for a long time, that is his specialty. He sensed that there were some logs there that could be canoes."
And one of them will be by the end of this summer. The Community Reconciliation Canoe project was conceived as an invitation to build bridges between guests to the Sea to Sky, the locals living here, and the Nations who have stewarded the area since time immemorial. With cedar salvaged from the Rebagliati Park structure, Natraoro will mentor SLCC Cultural Ambassadors Brandon Hall of Squamish Nation and Q̓áwam̓ Redmond Andrews, whose father is the late master carver Lhalqw Bruce Edmonds of Lil'wat Nation, in the art of canoe carving. Visitors to the centre, including a number of school groups, will have the opportunity to watch the carving firsthand, ask questions, and even contribute to transforming the ancient cedar into an ocean-going canoe carved in the traditional Skwxwú7mesh style.
---
"The cedar is the tree of life," explains Mixalhítṡa7 Alison Pascal, a weaver and curator at the SLCC. "And all the properties of the tree and how we transform it into baskets, houses, canoes and artwork—that is all tied together…"
---
"Ray has been very generous to take on our ambassadors as apprentices and spark this knowledge in them," says Pascal. "There is no institution to attend and learn how to carve a canoe, so it's very important to share this knowledge with young people. I think Nations around the world saw that with the COVID pandemic, if we had lost someone that was the sole person left with special skill or knowledge, it might take generations to get that back." 
Back on the waters of Howe Sound, the protocol has ended and the Xaays canoe is awake and cruising through waters it hasn't touched in eight years. At the back, Natraoro leads the paddlers in song as they rhythmically pull the ancient being forward. As a guest, I am forbidden from paddling, but have been given a seat up front with the wind in my face and unbroken views of the shoreline and towering walls of Siy'ám' Smánit. 
---
Related:
---
Beneath me, the canoe feels smooth and powerful—a piece of living art doing exactly what it was built for.
These great cedar canoes are much more than just a means of transport or hunting. They are a link to an ancient history, to living beings that predate settler contact on this continent by centuries. They are vessels of knowledge and craftsmanship stretching back for generations, but also symbols of hope for a future, for the healing and rebirth of a culture that came very close to being stolen away. And mostly, these canoes are a metaphor for community—they perform best when everyone works together.
After a few brief laps in the only window of sun Squamish had seen in weeks, the Xaays canoe was reloaded onto its trailer to return to the SLCC, where another ancient cedar—one that had already been transformed into a long house—was set to be given yet another life carrying, teaching, and building a stronger community. 
Community Reconciliation Canoe carving will feature in guided tours at the Squamish Lil'wat Cultural Centre each Wednesday through Sunday until September 4, 2022.
---
To Carve a Paddle
The most important thing to know about a paddle is to never put it down with the blade touching the ground. The other thing is to learn how to carve your own, because a paddle you put your own time, effort, and love into will always treat you better than one purchased at Canadian Tire.
To make that easier, Squamish artist/woodworker Lenny Rubenovitch started the Portage Paddle Workshop with Skwxwú7mesh carver Art Harry. Working with experts from the Squamish Men's Shed craftsmen, and funded by the Squamish Arts Council with wood donated by Van Urban Timber and AJ Forest Products, the workshop's goal is to guide participants as they transform a block of red cedar into a functional paddle, or an art paddle, or whatever kind of paddle they want.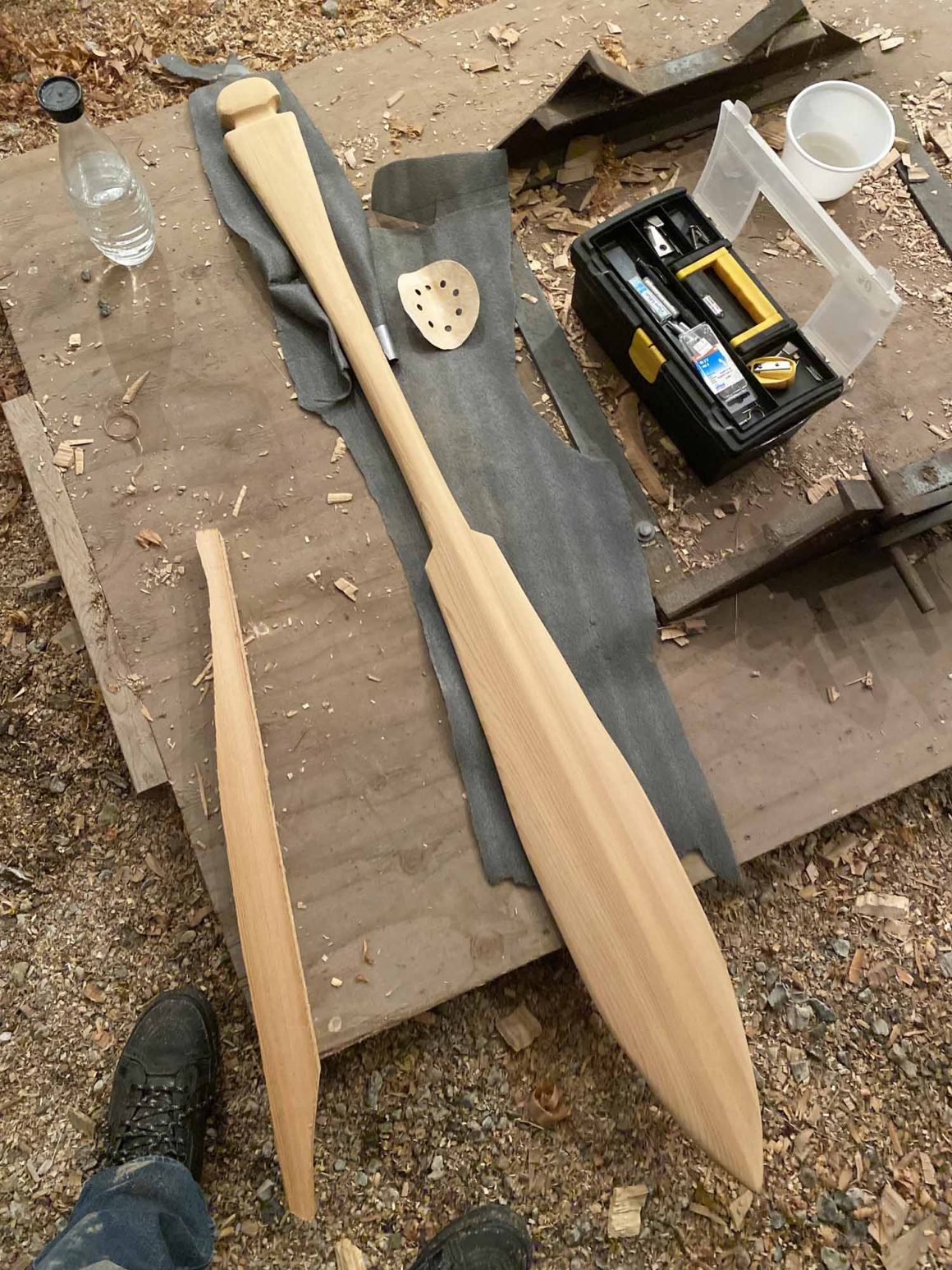 And any paddle you make yourself will be worth the price of admission (which is donated to local Skwxwú7mesh youth programs). Time spent focused on and learning about anything new and hands-on is the best, particularly for people trapped at a desk typing all day. After three weeks, you come out with new friends, a deeper respect and understanding of the techniques and history of working with cedar, and a kick-ass paddle. –Feet Banks
Find @portagepaddleworkshop on Facebook to learn when the next workshop will take place.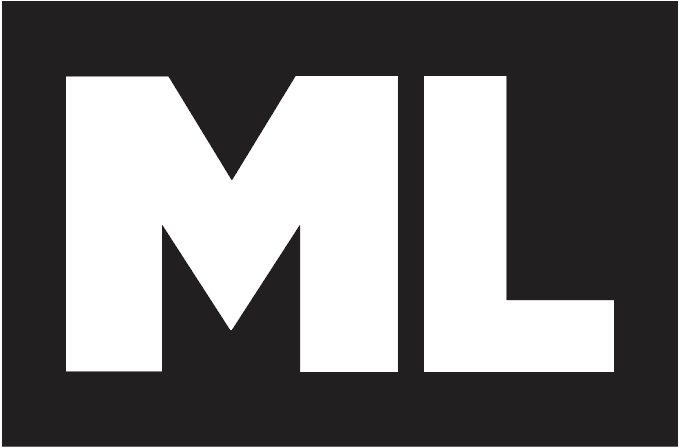 Check the ML Podcast!