Words :: Feet Banks // photos :: Jimmy Martinello.
As our secret stashes on the ski hill get less and less secret and the remote campsite or surf spot sees more and more campers, it starts to feel like Walt Disney was right—it's a small world after all. And only getting smaller.
Which is to say it's only getting busier. The good news, however, is that the wilderness is vast, and there are still plenty of unexplored spots even here in the Coast Mountains that fly under the travel blogger radar and are too grueling or remote for even the most hardcore Instagram influencer to sully. But an entire unexplored country? That's rare.
The Republic of the Union of Myanmar (formerly Burma) is the largest nation in mainland Southeast Asia and borders India to the northwest, China to the northeast, and Laos and Thailand to the east.
---
Check out our new podcast!

---
A British colony from 1885-1948, Myanmar's independence was crushed by a military coup in 1962, and the country struggled under military dictatorship in one form or another (and numerous human rights issues) until 2011, when Myanmar "opened up" and the government began considering tourism as supplementary income to the nation's rich natural resources.
In late 2019, with the borders open and a large tropical archipelago of limestone islands that could be the long-hidden cousin of Thailand's infamous Railay Beach rock climbing scene, Mountain Lifers Jimmy Martinello, Jon Burak, and Justin Sweeny cleared their calendars, rolled up their inflatable SUPS, found what might be the only place in the country to rent enduro dirtbikes, and booked flights. When the window to exploration opens, it's best to catch the breeze as early as possible…
With just three weeks in the country, the plan was to divide the trip in half: paddling/climbing down south in the Andaman Sea, then flying 1,200 kilometres north to Mandalay for as much two-wheeled exploration as possible.
Jimmy Martinello: Spontaneous travel, just going somewhere where you don't know what's around the next corner, really appeals to me. Anywhere that hasn't seen a lot of tourism offers a better chance to really share experiences with people you cross paths with and learn from their culture and lives.
Justin Sweeny: There is a sense of naivety with every adventure—an intentional ignorance designed to keep things interesting and less predictable. My guard was up going into this trip, and my expectations were truly unknown.
---
Related:
---
Jon Burak: We had no contacts on the ground, just a bunch of internet searching and a lot of Google Earth—the new tool for modern explorers. But in Kawthoung, at the bottom of the peninsula, we met a local guy—William—who wanted to build tourism. We pointed to a group of islands on the map and said, "This is where we want to go." He said, "no problem."
William set the crew up with a tour on a tourist boat, complete with a stop so the Myanmar military could check everyone's papers, it turned out the boys were not actually allowed to stay or camp on the island of choice. Forced to return to town, William suggested they book into a beach resort on nearby Nyaung Oo Phee Island and paddle out from there.
Burak: There was a heavy military presence out there and it felt like a lot of people were unsure what was or was not allowed, so they erred on the side of caution. At one point, I tried to take a photo of an island and the boat tour guy literally slapped my hand down, "You can't take a picture. That is a military island."
From the resort, the trio finally got to explore the islands.
Sweeny: We paddled around and found some climbing. It felt like paradise—just beautiful limestone islands, very similar to Thailand, and we did some nice deep-water soloing, no one around… just a real sense of mystery.
After a windy ten-kilometre crossing to Macleod Island, the crew set up camp on a deserted beach for a few days of oceanic adventure.
Burak: We were able to score some fresh water from a giant catamaran that came through the area, and we chased down some fishing boats and were able to pantomime enough that they sold us some fish.
Sweeny: That area is home to the last remaining nomadic, fully sea-dwelling humans on earth—the Sea Gypsies (Moken). Their maritime lifestyle is heavily based on the sea, but this is increasingly under threat, as both Thailand and Burma are wary of their borderless existence. 
Jimmy: Connecting with people on the water is always amazing. We don't speak the same language and come from vastly different cultures, but there's a shared love and respect for the ocean. Myanmar was off limits for so long, some places are still essentially untouched. It's just beauty everywhere and whatever the ocean decides to offer. 
After paddling, climbing (and even seeing another foreign climber touring in a kayak) the crew hitched a ride with some friendly fishermen, bade their farewells to the sea and returned to the interior of Myanmar for some two-stroke moto adventure. Dirt roads and friendly locals eventually led them to the ancient city of Bagan, a UNESCO World Heritage Site. During the 11th to 13th centuries, more than 10,000 Buddhist temples, pagodas and monasteries were built on the Bagan plains. More than 2,200 remain today, and the best way to see them is by hot air balloon at dawn.
Jimmy: Hot air ballooning sounds like an overly touristy type of activity, and it is. But this one was not to be missed. Dozens and dozens of huge balloons lifting up into the sunrise is a pretty magical sight. And the perspective of seeing thousands of ancient temples from the sky is really the only way to understand the true scale of this site.
Burak: After that we hit some rugged mountain roads, just having fun on the bikes, and crossed over a mountain pass and down to Inle Lake. It's a huge freshwater lake with crazy systems of channels and paddies growing water crops. We stayed on the lake in huts on stilts and got to do some more paddling.
Sweeny: We met lots of fishermen on the lake. The boats are low and and narrow and they fish standing up on foot, balancing with a net and using one leg as an extra arm to pull the net around so they can spear the fish with their other hand. It's the traditional way, they've done forever, and arguably the true roots of stand-up paddleboarding.
Burak: The fishing scene is pretty crazy there. You can tell people are already getting used to tourism, but our paddleboards helped us connect with the locals in a unique way.
Back on the road, and nearing the end of their 500-kilometre loop connecting dots between tiny villages in the mountainous terrain of central Myanmar, disaster struck…
Jimmy: I thought Sweeny had died. To see your friend hit the ground and slide across the pavement was terrifying.
Burak: The trip was going awesome, and then… when he hit, my brain went to broken bones, hospital, this is not good.
Sweeny: We were firing through a small village just two hours from our final destination and I was t-boned by a village kid and sent flying over my bars. I awoke in a daze curled on the side of a ditch. My leg was ripped down to the bone. What had I done? Did I just kill a local kid on my bike? In the middle of nowhere?
Burak: It was not as bad as I expected, the kid was okay. Sweeny had a gash on his leg, a swollen ankle, his bike was bent. It took a while and the whole town came out to see, but eventually an ambulance came.
Sweeny: No anesthetic or pain killers, it was raw and real.
Jimmy: Sweeny wanted to finish the ride. I was skeptical, nervous really—he was probably concussed. We put him the middle, stayed close and went slow. We made it back to Mandalay in one piece.
Burak: Being able to see this country that had been closed off for so long, and watch these incredibly kind and generous people building a tourism industry—renting bikes, offering boat tours, helping us string together a real adventure that maybe no one had ever done before… I think there is still a lot going on that went over our heads, we didn't go through military checkpoints or anything but there are definitely places where we were told, "You're not allowed to go."
Jimmy: Not a lot of people wanted to talk about the history or what has happened there. There's a sense of mystery, maybe even fear, but you can see the people of Myanmar want freedom. They want to share what they have.
Shortly after the boys returned home, Myanmar, like most of the world, closed its borders due to the COVID pandemic. An election in November 2020 saw former political prisoner Aung San Suu Kyi win leadership. The military quickly seized power in another coup and arrested Kyi on a number of somewhat dubious charges (violating COVID protocols was one of them) The official national tourism website says the country is open to foreigners, but the Government of Canada has a firm advisory to "Avoid all travel due to political tension and high risk of civil unrest."
According to the Irrawaddy news site (founded by Myanmar exiles), "Since seizing power, the junta has violently put down opposition to its coup, killing at least 1,435 people, torturing to death more than 100 detainees, and arresting more than 11,300 people."
Any travel to the region is likely to fund that regime. Tragically, for the people of Myanmar especially, the tourism window has closed, for now.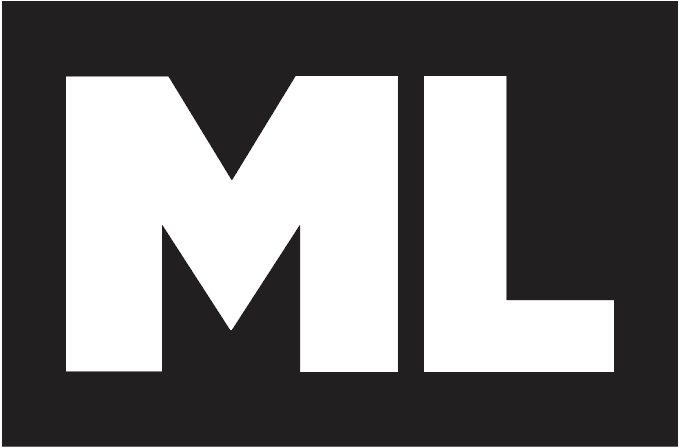 Check the ML Podcast!