The inaugural BMFF runs June 1-5 and promises to be the biggest event of the season. Words :: Kristin Schnelten. Article sponsored by BMFF.
As the premier year-round destination in Ontario, the Blue Mountain Village Association and Blue Mountain Resort have established a glittering reputation for hosting prestigious events: World Cup racing, world-renowned musicians—and this summer organizers are reaching for the stars with their newest world-class event: the Blue Mountain Film Festival (BMFF).
Showcasing the best of international films with a spotlight on Canada, the inaugural summer festival promises to be the biggest event of the season. Locals and visitors will have a chance to screen a curated collection of independent movies, rub elbows with award-winning filmmakers and dust off forgotten formal wear for star-studded parties, all with a backdrop of Blue Mountain and the Niagara Escarpment.
"There's just something about the Village, circled around the pond, nestled in the mountains," says BMFF Executive and Artistic Director Helen du Toit. "The entire festival will take place here—screenings, forums, parties and events. It's a really magical thing when you're all under one roof, as opposed to being disconnected across various venues. There's a collective energy, knowing everyone is in it together."
"We want the audience to really feel that connection, having a shared experience when people are laughing together, crying together, learning something new and being inspired," says du Toit. "Physically and geographically, the Village already echoes that vibe we're aspiring to: an accessible experience that's all about connecting, particularly as things shift with the pandemic."
Du Toit's passion for community and enthusiasm for Southern Georgian Bay has played a large role in creating this first year of BMFF. A member of both the Academy of Motion Picture Arts and Sciences and the Academy of Canadian Cinema and Television with nearly thirty years of experience in the independent film industry, du Toit relocated to the area last fall after playing significant roles with both the Toronto International Film Festival and Vancouver International Film Festival and serving as artistic director of the Palm Springs International Film Festival for more than a decade.
"It's really an unlikely but astonishing miracle that Helen is with us now," says Marni Moreau, director of sponsorship at BMFF. When Moreau first began working on the festival with Blue Mountain Village Association Director of Marketing and Events Patti Kendall, she hadn't yet met du Toit, and couldn't have known that du Toit had the same vision when she first stepped foot into the Village.
Kismet and connections brought the two together, and their team has grown to include the widely respected Diana Sanchez, recently named BMFF festival strategist and programming consultant, as well as an advisory committee comprised of diverse, leading industry voices. Indie-film and service producer Daniel Bekerman heads the group, which reads as a who's who of Canadian film, including producers Allison Black and Tara Woodbury, directors Sudz Sutherland and Tamara Podemski, distributor Stephanie Azam, plus Drew Fagan, Jennifer Frees and John Rakich, many of whom have direct ties to the area.
With this depth of movie-making experience, the guest list promises to wow festival-goers. But the energy of BMFF will be less about glimpsing stars from afar, and more about learning and sharing with one another.
Alongside film screenings, BMFF will host the Creative Forum: three days of industry discussions, some of which will be open to festival goers. "With a theme of 'Dystopia and the Environment,' the topics will be interesting to the public, as they'll be more focused on creativity in cinema and less on the business of making movies," says du Toit. "In a way, attending the sessions will be similar to a Ted Talk, but an extended Ted Talk with leaders in the film industry."
And interwoven throughout the five days of films and forum, industry insiders and attendees will experience Blue Mountain alongside one another through organized events. "At a yoga class on the hill, industry members may find their favourite producer on the mat next to them," says Moreau. "We really want it to have that meet-and-mingle community feel."
For filmmakers, BMFF will be about making connections outside of the more familiar experiences at urban festivals. "We want them to feel like it was an intense, creative, inspiring session," says du Toit. "But the key thing is it's in the mountains, where they get to hang out with people in an entirely different way."
Experiencing the best of international films in the most welcoming setting can't happen without a bit of glitz and glamour, and BMFF attendees will have the opportunity to finally bring that tuxedo out of hiding and slide into that backless dress—or not. At the opening and closing galas, the dress code is up to you.
"It's all about the inclusive atmosphere," says du Toit. "Our Saturday party is 'Beer, Boots and Black Tie'; it's an indication you can come in your Blundstones or cowboy boots or wear your black tie. Whatever your thing is, do it! Bring it! We really want it to be accessible to everyone, and our filmmakers are on board with the creative vibe."
In early May BMFF will announce the full festival lineup and release individual tickets—but festival passes are available already. Full festival passes, party passes and movie packs are up for grabs, and film lovers can register to volunteer, as well.
"It will be fun to have so many community members involved in the festival, reconnecting after such a long pause," says du Toit. "We're just excited to bring this world cinema experience to audiences here in the magical surroundings of Blue Mountain Resort."
The first Blue Mountain Film Festival kicks off June 1, 2022 with screenings, forum talks and events continuing through June 5. Pick up your passes and packs now and learn more about the experience at www.bluemtnfilmfest.ca.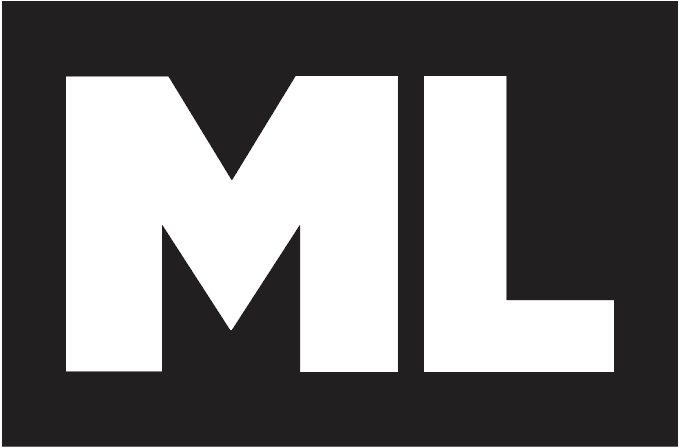 Check the ML Podcast!