words :: Ace Mackay-Smith.
I just can't imagine not being a "ski bum" (thanks, mom and dad!), so it was a real treat to sit down with one of Whistler's greatest. Not everyone knows about her (which is kind of crazy considering she had a combined 59 World Cup podiums from 1978-1981), but anyone who knows anything about the history of freestyle skiing will have certainly heard the name Stephanie Sloan. And for the rest of you…
It really all started in the spring of 1970 with a patch of mud on the last run of the last race of the last day of the season at Stephanie's hometown ski hill, Osler Bluff, near Collingwood, Ontario. Seventeen years old at the time, Stephanie had been skiing since age two and racing seemed like her set path—she'd even booked a spot to train at the Kokanee summer glacier camp "way out west."
But on that patch of mud, fate intervened. "I broke my ankle," Stephanie says, "so I got my swimming certificate, made some money as a swimming instructor, went to Carleton University and then, for another summer job, worked for the Red Cross teaching swimming to kids in Haida Gwaii."
She made it to Whistler the next spring though, and lived at an old logging camp in the Soo Valley, skiing until the cash ran low. When it did, a Haida Gwaii connection serendipitously needed help working a fishing boat, so Stephanie did a summer at sea. "I made a thousand dollars and I'd always wanted to learn to speak French, so the plan was to go to France, pick grapes, and learn."
Instead, she ended up in Chamonix for, "the best ski bum year I ever had—over my head deep powder; I needed a snorkel."
That spring, Stephanie witnessed her first-ever freestyle ski competition, a mogul contest held as part of the Europa Cup. There was only one woman competing with the men.
"I saw her and thought, 'I can do that,'" she remembers.
The next winter saw Stephanie teaching bumps in Tignes/Val d'Isere, ski action modelling for photoshoots, performing nighttime Christmas ski demos in Sweden, and competing on the freestyle circuit. Stephanie was thriving as a ski bum with sponsorship dollars to boot! Through athleticism, practice, and a natural feminine grace, soon she began beating her male competitors at ski ballet, a discipline she picked up on a trip to Sweden (her new love) and excelled at. (For you kids out there, ski ballet was a choreographed dance on skis that included dizzying spins and flipping over your poles—kind of like slow motion figure skating on skis). To win the freestyle title, athletes had to compete in all three disciplines of moguls, aerials, and ski ballet.
From 1976-1981, Stephanie toured the world as a freestyle pro, returning to Whistler each spring, but primarily based in Europe—teaching skiing at Les Deux Alpes in summer and in Tignes/Val d'Isere in fall.
"That's when I'd see the Crazy Canucks and (Whistler locals/national team support staff) Toulouse and John Ritchie, who had once also been my ski race coach! I was so happy to see Canadians, I'd have them over for dinner."
Known for their balls-out, all-in racing style, Canada's national downhill ski team challenged the long-dominant European racers throughout the late 1970s and '80s. One of those Crazy Canucks was Dave Murray. "David," Stephanie calls him.
The professional freestyle circuit gained popularity quickly, but not everyone was ready for women who could shred. Stephanie recalls a particularly stubborn fellow at Labatt Brewing who didn't see the point of including women in a 1978 freestyle competition in Quebec.
"After competing all over the world, my own home country wouldn't let girls compete," she recalls. "He told me, 'women don't drink beer!' and we had a huge fight. I convinced him to let us do a demo, and after a couple more contests, he realized how much TV loved us. He also discovered that women do, in fact, drink beer. It's funny because years later, he (Mike Hurst) became the marketing manager at Blackcomb when I ran the women-only ski camps there. We got along great!"
By the end of the 70s, the Federation de Ski International (FIS) had recognized freestyle skiing as an "official" sport. Between 1978-1981, Stephanie won three consecutive World Championship titles, then retired in 1981 after placing second overall. That year in Whistler she reunited with Dave Murray, who had one last year of racing to go. By fortune, she received a call from Jo Jay Jalbert Productions and nabbed a film job skiing/acting as a photographer following the Crazy Canucks on the World Cup circuit trying to capture "the perfect moment."
"I got a job—and I got to follow David in his last year of competing," recalls Stephanie. Perfect indeed.
After Murray retired from racing, he and Stephanie returned to Whistler and started ski camps. "'Divide and conquer,' is how David put it," she says, "racing on Whistler and bumps on Blackcomb." Noting a distinct lack of women in either camp, Stephanie started the Women-Only Ski Program—the first of their kind. To advertise, she taped posters in the stalls of women's bathrooms throughout the Sea to Sky Corridor—"Toilet seat marketing," she laughs. Those clinics ran for 23 years.  
Eventually, Stephanie and Dave merged their programs and bought the Toni Sailer Summer Camps. "He'd run the business and I'd do the photography and brochures." Did 'doing the photography' include an annual iconic shoot where Stephanie skied bumps on the Horstman Glacier in a bathing suit? Yes, it certainly did—skiing is about having fun, especially for two life-long ski bums who spent their off-season windsurfing in Maui or at the Columbia River Gorge (aka: Living the Dream).
In 1985, Dave was diagnosed with cancer. "At one stage he went into remission, and I got pregnant," Stephanie says. "We were trying to get pregnant at the 1988 Calgary Olympics. We wanted an Olympic baby."
They got one! Julia Murray was born in December 1988. Tragically, Dave passed away just 22 months later. The Whistler Mountain downhill course was renamed to honour his memory, and Stephanie—now a single mom—took over operations of the ski camps alongside her own programs. She also served two terms as a Whistler municipal councillor and, being an established legend of the sport, was designated to receive the flag from the previous host country in Meiringen, Switzerland when Blackcomb Mountain was to host the World Freestyle Championships in 2001. That's when she met her current husband, Ray Longmuir, a member of the organizing committee on that trip.
While on council, Stephanie advocated fiercely for the inclusion of arts and culture at Whistler's festivals and events. She was also on the committee that successfully bid for the 2010 Olympic Winter Games, despite that she had originally been against Olympic inclusion of her own sport, freestyle skiing, back in the 80s. "We were so independent, and I was having so much success and supporting myself," she recalls. "I didn't want to go back to being an amateur."
Moguls and aerials were officially added in the 1990s (ski ballet never made the cut ), but for 2010 a new "freestyle" sport would make its Olympic debut: skicross—a mash-up of downhill and freestyle. And, not surprisingly, Julia Murray was excellent at it.
"I didn't push Jules to be a ski racer," Stephanie says, "but she had an Olympic dream from a very young age, and she enjoyed the camaraderie and the friendships."
Julia Murray retired from competition after the skiing in the 2010 Winter Olympic Games and placing second a the 2011 World Championships. She gone on to become a Whistler icon in her own right (nabbing a Mountain Life cover in 2015). Stephanie, who continues to coach the Whistler seniors' ski team every Wednesday (a ski bum's job is never over), says Jules is definitely faster now when they ski the Dave Murray Downhill together, but only by a few seconds.
"We always joke that it's in her genes, her blue jeans."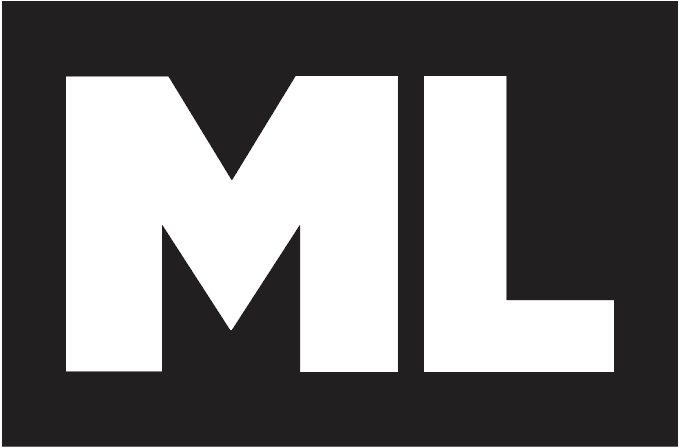 Check the ML Podcast!