A chat with the filmmakers behind one of the season's most talked-about stories. Words :: Feet Banks // photography :: Leo Hoorn.
The holy grail of snowboard movies has always been the quest for "story." Precious Leader Woman not only tells an excellent story—of athleticism and drive, of identity and passion, of family and strength—but it does so with a cinematic sense of style, grace, and courage to match its incredible protagonist: two-time Olympian, and X-Games Gold Medal snowboarder Spencer O'Brien.
Tracing Spencer's life journey from the remote Indigenous community of Alert Bay, B.C., to the heights of the world's stage, and back again, Precious Leader Woman is an inspiring heroine's journey film that speaks frankly about focusing on future goals or present challenges at the expense of your past and your roots. And the snowboarding is really beautiful too.
Funded by Telus Originals, Precious Leader Woman took home the Audience Choice Award at the 2021 Banff Mountain Film Festival, and the Canadian Directors Guild awarded Cassie De Colling the Best B.C. Director at the Whistler Film Festival. (The flick also took home an Honorable Mention for Best Mountain Culture Film in Whistler.) Now, the feature is set to screen at Vancouver's Rio Theatre on Thursday March 3 as part of the Snow Sports Show at the Vancouver International Mountain Film Festival.
Australian-born, Precious Leader Woman director Cassie De Colling was already familiar with subject Spencer O'Brien as a snowboarder, but says she learned about Spencer's Indigenous roots serendipitously while working in the Alert Bay area on a Sea Shepherd film highlighting the damage of salmon farming in British Columbia.
But just as the idea for this new film began seriously percolating, the pandemic shut everything down.
Cassie De Colling: It was hectic, a lot of Zoom meetings, full interviews over Zoom. But one advantage was that the people I interviewed remotely were able to select a cameraperson in their area to get the footage for the movie. They could choose someone they knew, and it made everything more relaxed and natural. My subjects didn't suddenly have strangers in their house. I may actually use that technique again in the future.
Mountain Life: What was it like getting to know Spencer and gaining access to this incredible personal story and her Kwakwaka'wakw and Haida heritage?
Cassie: I had a big fan crush on her because I'd worked as a videographer in Aspen and I knew who she was and how she is so badass and didn't always conform to what was expected of a female athlete. We had three main interviews and it really reminded me you have to be in a circle of trust, you want to be friendly but not too close of friends in another sense. Getting to know Spencer, it happened slowly, and I got to discover what an incredible, honest person she is—which is a powerful trait. She is very conscious of what she says and doesn't speak to things that aren't true to her. And building that trust went beyond just working with her. When we travelled to Haida Gwaii to do interviews with some of the elders there, one of them was not prepared to tell me about their life until I told them the journey of my life. And that was something I have never felt before as a journalist and a filmmaker—we are always telling others' stories. That was a rarity and very special—that circle of trust. This film taught me that trust is everything, in your subjects, your team. This project really reminded me I don't make films about people, I make films with people.
Spencer O'Brien: I would not have agreed to do this film with just anyone. But Cassie made it clear I would be involved every step of the way. We hired my sister and consulted with elders and Cassie was really open to input and ensured everything was done correctly and respectfully. Cassie was not afraid to allow me to have a voice and that was really important.
Mountain Life: So much of the film involved archival footage and Cassie I know you've spoken about the challenges with that before. Is "data mining" becoming an integral part of filmmaking now?
Cassie: The biggest challenge was trying to get footage from the Olympics. Navigating the IOC was tricky and expensive, to use one clip from the Olympics would have cost as much budget as our entire trip to Haida Gwaii. I think there should be changes made about that, about what rights athletes have to images and footage of themselves. But aside from that I had a great team helping me in the digital space—I had a tonne of help there—there is just so much value in picking up the phone. We can't overlook that human connection when we are looking for a piece of information. If you reach out to a filmmaker and say 'hey I loved that shot you have of that pretzel at sunset' or whatever, if you show real human familiarity with their work, that opens doors. People get excited and there is a connection there that builds trust.
Mountain Life: What about all the incredible big mountain and pow shredding footage?
Spencer: It was important to me to get new footage and strong riding for this film and Cassie and her team were really into that as well, they let me take the reins. I've been known as a contest rider for a long time, this was a great introduction to help change people's perception of me as a rider.
Cassie: We had Leo Hoorn and Ryan Kenny shooting the snowboarding. I was floored to have that kind of talent on board. I've followed Leo for a lot of his career and that gave me so much confidence. I'd draw storyboards to give them an idea of what I thought I wanted but you know how it is in the mountains—you have to be dynamic. Then they'd come back with their own work that was way better than what I'd asked for. My producers Leah Nelson, Mack Stannard, and Hayley Morin were just amazing at figuring things out through Covid. It was all just another example of everything coming back to trust. Trusting them, trusting my vision, my team, the cameras, there were so many levels of trust on this film. Being a white settler being honoured to help tell an Indigenous story, I had a lot of guidance, and it was incredible, and it all worked out. It was my childhood dream to get into the Banff Festival and we won the Peoples' Choice? Coming from Australia that felt unobtainable and suddenly we're sharing the stage with great adventure filmmakers like Jimmy Chin and Conrad Anker. That is crazy. But really what is most important—more than accolades—is to get the film seen. If we can get Canadians—settlers and Indigenous peoples—across the country to see and enjoy this story. That is important. That's humbling.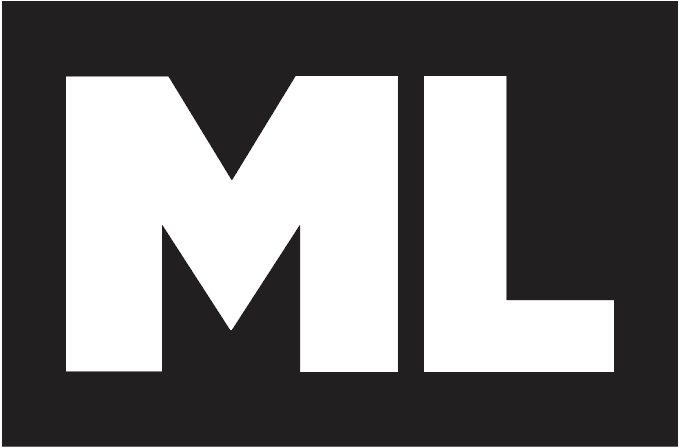 Check the ML Podcast!

Precious Leader Woman screens as part of the VIMFF Snowsports show Thursday March 3, 2022 at the Rio Theater in Vancouver. Tickets and more info. It's also available as part of Best of The Festival: Banff 2021 virtual screenings.