words :: Meghan J. Ward.
It was a blisteringly hot week in late June 2021 when a group of artists set out for plein air painting on the Icefields Parkway in Banff National Park. Their mission was to paint scenes captured a century before by Banff-based artist, Catharine Robb Whyte. By revisiting locations frequented by Catharine, these artists could bear witness to the changing mountain landscape and offer their own interpretations. Their experience will be chronicled as part of Rockies Repeat, a documentary, exhibit, and digital storytelling capsule—and brainchild of Canmore filmmaker, Caroline Hedin.
At Bow Lake, the temperature reached 37 degrees Celsius—something unheard of at this location 1,920 metres above sea level. Cheyenne Ozînjâ θîhâ (Bearspaw), a Stoney artist, sat on the lakeshore, sweltering in the sun, and thought back to Catharine.
"She probably had very peaceful moments here. I sat there wanting to recapture her work, but I couldn't take the heat."
It turned out to be the town of Banff's hottest day in recorded history, smashing the previous record for that day by nearly four degrees.
Caroline didn't set out to create a film about the climate crisis. Instead, she thought her project would explore cultural themes and look at the landscape through a different lens. The perspectives of women and Indigenous Peoples have been largely left out of history-keeping. So, Caroline assembled an all-woman group comprised of three Indigenous and three non-Indigenous artists. It quickly became apparent that bearing witness to a changing landscape also meant staring the climate crisis in the face. It meant coming to terms with the gravity of disappearing glaciers and looking at once vibrant scenes through the haze of summer wildfires.
On location, the group of artists held up a print of one of Catharine's paintings and spent time discerning where exactly she would have stood to paint it. Once they oriented themselves, they could compare the print with the current scene. The differences were startling, particularly the shrinking glaciers.
"There's an expiry date on these places that have become so formative to who we are, and they are not timeless; they are going to disappear," Caroline says.
This is a concept that may not have seemed so immediate or dire to early Rockies artists like Catharine. Born in Massachusetts in 1906, Catharine Robb was raised in an affluent household but, in 1925, she left high society to pursue studies at the School of the Museum of Fine Arts in Boston. That's where she met fellow artist, Banff-born Peter Whyte. The pair married, moved to Banff and, for the next three decades, painted scenes throughout the Rockies. In 1968, the Whyte Museum of the Canadian Rockies was opened, with Peter and Catharine's work as the centrepiece. Their paintings of familiar Rockies scenes used vibrant colours to depict blue sky, healthy glaciers and lakes tinted turquoise and teal.
The plein air painting project demonstrates the enormity of the changes over more than a century. For Emily Beaudoin, a water-colourist and pen and ink artist based in Canmore, Alberta, and Revelstoke, British Columbia, the experience of standing in the landscape itself was an emotional one. At the Athabasca Glacier, now half the volume it was 130 years ago, the changes were impossible to ignore. She describes her experience in the film, Rockies Repeat, which debuted in fall 2021.
The group of artists hiked from where Catharine would have stood, and up to the toe of the glacier. From their place on the moraine, the wind picked up and blew past them.
"We were all standing there with our art supplies facing the glacier, just taking the wind," Emily says, "and it felt like the dying breath of a beast, just so powerful and so… vulnerable."
In that moment, Emily questioned how the disappearing glaciers show climate change—would impact the mountain environment and people. It's for this reason that Cheyenne chose to include people in her painting at Bow Lake.
"For the painting to speak on climate change, you have to put a little bit of truth in there," she says.
Catharine's paintings of the landscapes never had people in them. For Cheyenne, however, the inclusion of people added witnesses right into the painting itself.
"That shows me that they see it," she says. "That they see the glaciers melting. And it's up to the viewer to decide what those people are thinking."
For Cheyenne and other Indigenous artists, it's also a way to document the Indigenous perspective—one that is receding as Elders pass away. Like the disappearing glaciers, Indigenous knowledge is lost. Rockies Repeat's three Indigenous members—Cheyenne, Ariel Hill and two-spirited artist Sikapinakii Low Horn—come from different backgrounds and strive to incorporate their ancestry into their art.
"I'm definitely a part of history, as an Indigenous woman, recreating Catharine Robb Whyte's paintings," says Cheyenne. She explains how Catharine was an admirer of Stoney culture, as well as other Indigenous cultures in the Treaty 7 area.
"It felt like an honour for me, as a Stoney Nakoda person, to be recreating this for her… I think she would be very proud." Beyond the pleasure of walking in Catharine's footsteps, Emily appreciated the opportunity to work alongside Indigenous artists.
"It was a very safe space to ask questions, and all three of them were just amazingly generous. I feel like I have a very strong connection to the land, but their connection is ancient. I felt very privileged to have experienced it."
Rockies Repeat is also demonstrating the role that art can play in not only the ecological crisis, but also the preservation of culture. Changes are captured in the art itself—like a snapshot in time. Yet the process of creating that art has a profound impact on the artists themselves. The resulting projects—a documentary film and a public exhibit of the final pieces at the Whyte Museum of the Canadian Rockies this year—will provide an opportunity for the greater public to explore what it means to bear witness to these changing landscapes.
"The real take home, for me," says Caroline, "is that not only are we facing a climate crisis, ecologically, but there is also a cultural crisis. We risk losing a big part of our sense of place and our own identities—things that are important to us, on a personal level."
Caroline feels that the cultural impacts on mountain lovers is something that has also been left out of the conversation to date. Is this the end of the Rockies postcard? Is mountain culture, as we know it, shifting around these new seasons of wildfire smoke, record-breaking temperatures, and a changing alpine environment? Will it ever be the same again?
If the art in Rockies Repeat is any indication, it won't be. There is hope, however. With greater public awareness, perhaps we can slow the timeline.
Visit rockiesrepeatfilm.com to view updates about the project, documentary film and the public exhibit.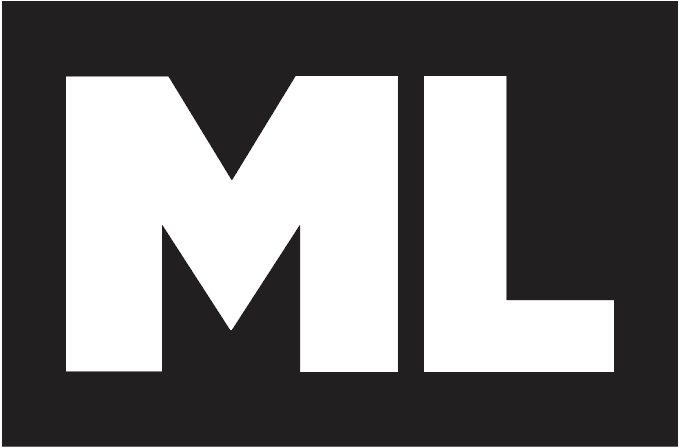 Check the ML Podcast!