words :: Alex Gabriel // photos courtesy Britannia Beach Museum.
Ethereal clouds slip down Goat Ridge and Mount Sheer, hovering above the unincorporated community of Britannia Beach before creeping out over Howe Sound.
By day, shafts of sunlight pierce through, revealing glimpses of a serene and storied landscape that seems to breathe with a life of its own. The tree-covered slopes and sparkling water provide a spectacular backdrop to the Mill 3 building, an impressive icon of the copper mine that gave Britannia its reason for being and sustained the town for decades.
That same mine, and the mountains it bores into, give Britannia its ghosts. Just after midnight on March 21, 1915, an avalanche swept through the mine's high camp. It claimed the lives of 56 men, women and children and injured many others. Some bodies were never recovered and over the years residents have claimed to see the spectres of children playing tag in the forest at night.
A safer townsite was constructed lower on the mountain but in 1921 heavy rains and runoff triggered a collapse at the portal of a new mining shaft. Two men trapped underground were rescued after nine days of searching. A thankful community celebrated but that night, October 28, a massive flood devastated the Beach community, killing 37 and injuring 15.
But times weren't always so hard. Producing ore since 1904, accessible only by steamship until 1956, the Britannia Mining and Smelting Company provided ample amenities and luxuries for the hardworking miners and their families including schools, churches, a hospital, library, barbershop and movie theatre. With 2000 residents divided between the townsite on Mount Sheer and the Beach, life was good for Britannia residents—they even had heated swimming pools.
"It was vibrant and quite luxurious compared to some remote mining camps," says Jane Iverson, Assistant Curator at the Britannia Mine Museum. Since moving here nearly 35 years ago, Iverson has experienced a great sense of community. "You hear the same expressions. Nobody ever locked their doors. Everyone looked after everyone else's children.
And whenever there was a disaster the community really pulled together and they got through it."
By 1974 the Britannia ore was depleted. On November 1 of that year the final shift of 55 men began with a three-minute-long requiem blast. What remained were 210 kilometres of mining tunnels, some derelict buildings, polluted land and water, a few lingering spirits and dim prospects.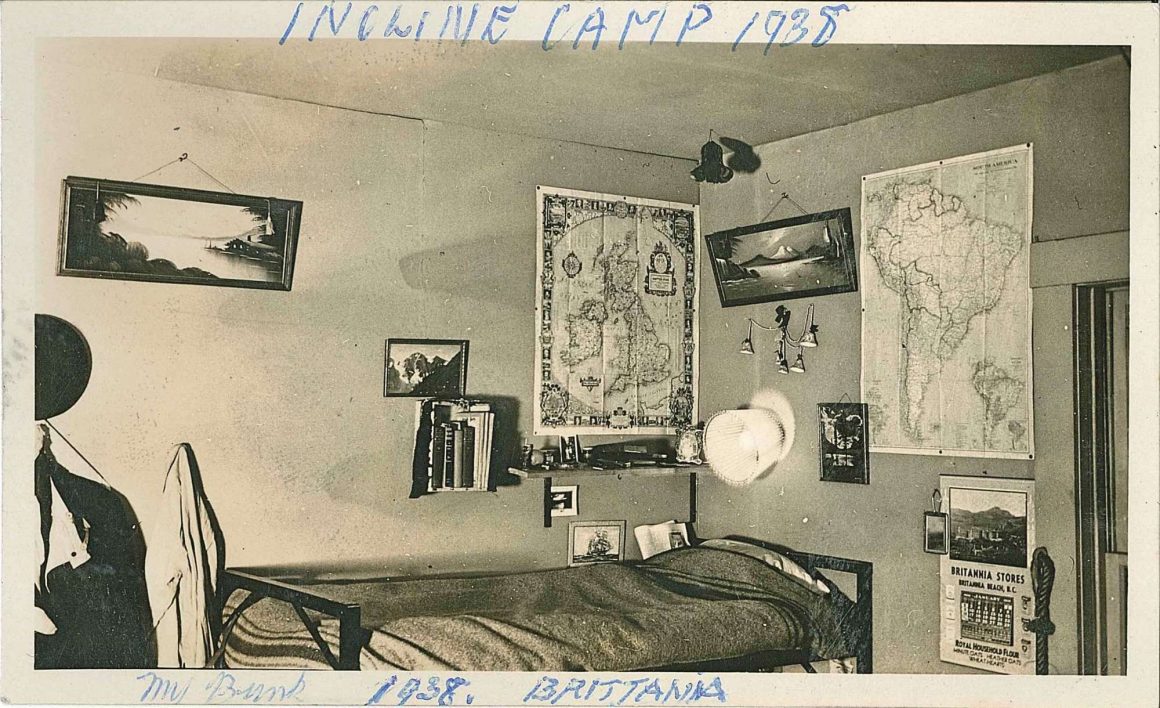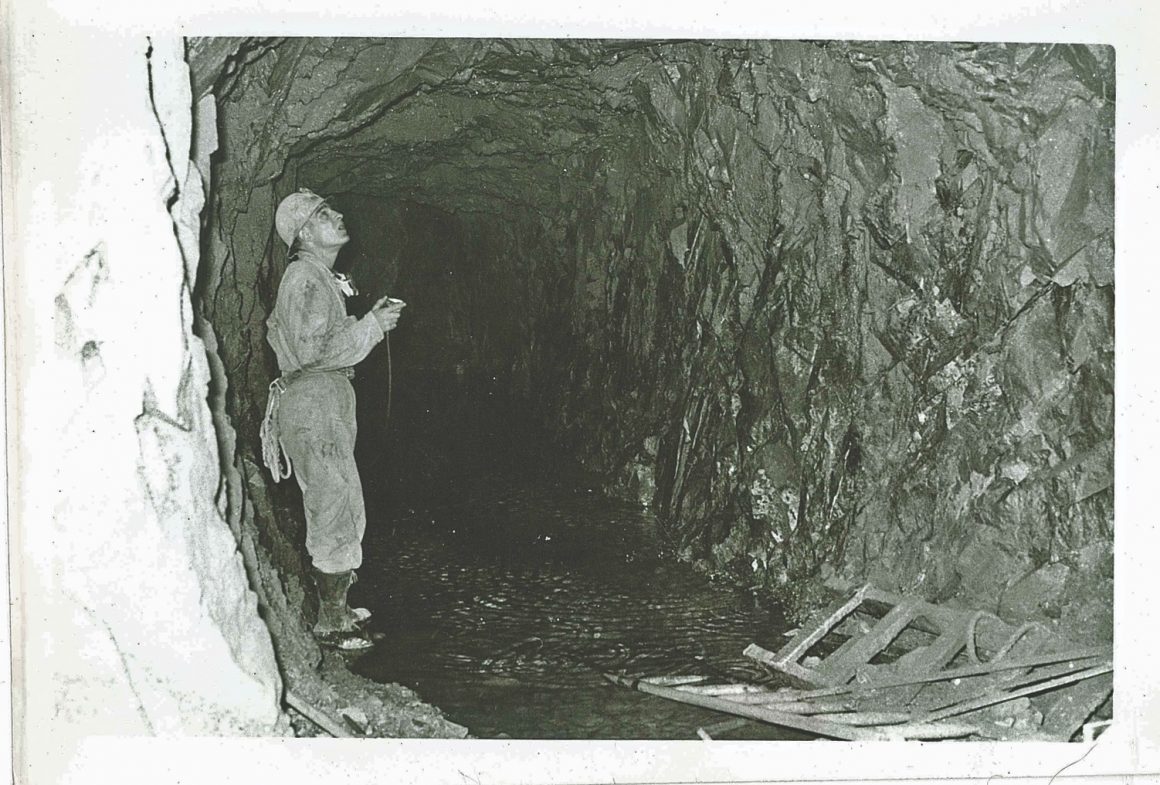 Though the Britannia Mine Museum opened in 1971, times were hard; the mine had leached toxic runoff known as acid rock drainage into Howe Sound, creating the most contaminated historic mine site in North America.
Eventually the provincial government stepped in with funding for infrastructure and improvements and in 2003 MacDonald Development began rebuilding the community. Today, with a $20 million water treatment facility in place to clean up pollution, Britannia is a model for reclamation and environmental restoration. Fall of 2011 even saw salmon spawning in Britannia Creek, something that hasn't happened in over 80 years. For Britannia Beach, a new era has begun.
Yet some believe the spirits of those lost still linger in the halls and hills of the quiet community. There are stories—cuckoo clocks suddenly tick-tocking accurate time after years of silence, or the swish of a velvet cloak felt from behind. Some see glimpses of an elegant lady in an old-fashioned dress sliding down the hall of the Customs House Art Gallery, occasionally making loud banging noises. There have even been reports of a ghost cat that would wind itself around employees' legs in the kitchen of the Galileo Coffee Company café, once a home for mining managers.
Ten-year resident Linda O'Keefe hadn't experienced anything unusual until she moved into a 50-year-old house on Lower Crescent. Lights switched on and off, a stepladder appeared from nowhere pressed up against the washing machine, and one of Linda's paintbrushes flew down the hall toward her when she was home alone painting. Another day a heavy water glass shot across a sturdy pine table, fell off the edge and shattered, startling Linda and her partner, Justin LaMarche. "We just looked at each other because there was no explanation and it was so forceful," she says. "No one was near the glass."
Recommended
When Linda asked other locals about the possibility of ghosts the reply was a bit surprising: "Well, of course. All the time. We're used to them."
Carol Simonovic concurs. She's heard big work boots stomping outside her store, Earthly Crystals & Gifts. Even though miner "George" has also slammed the door, she claims he's not angry or malevolent.
Sensing a darker energy emanating from one corner of her shop, Carol discovered from First Nations people that Haida warriors had attacked a village here long ago. "It was a massacre," she says. Sensing the spirit was a witness or victim of the raid, Carol spoke words of acknowledgment hoping to release it. She felt it leave, and it hasn't returned.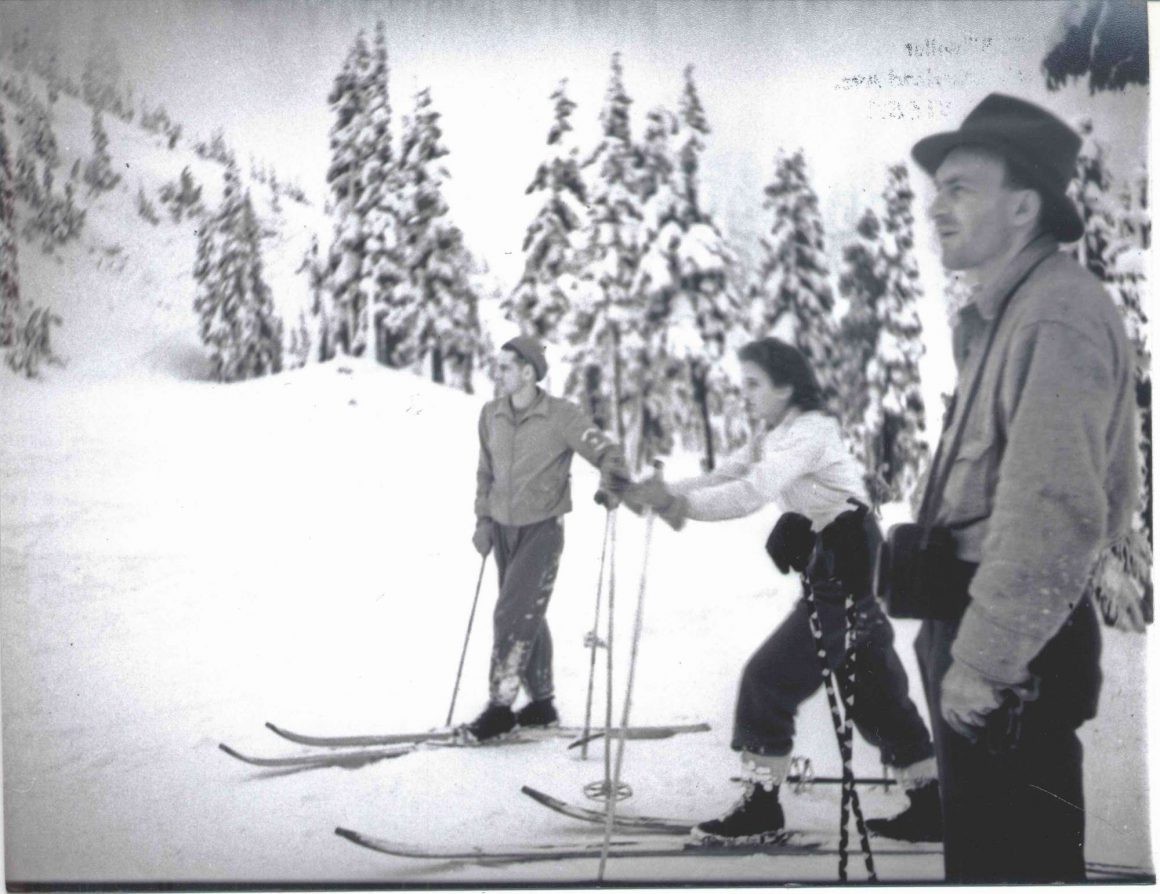 Montreal-based paranormal investigator Patrick Zakhm chases ghost stories all over the world and was impressed with the "intense ghost vibes" he felt after a 2010 visit. "Britannia Beach seems to be full of ghosts," he wrote in his blog. "I rarely came across anybody there who didn't have a ghost story to share."
Zakhm says we're all born with the ability to sense ghosts, "since we all come from the same plane, the spirit world." If you're lucky, you might tune in to the right vibrations and find mostly harmless spirits, unaware that they're stuck in time.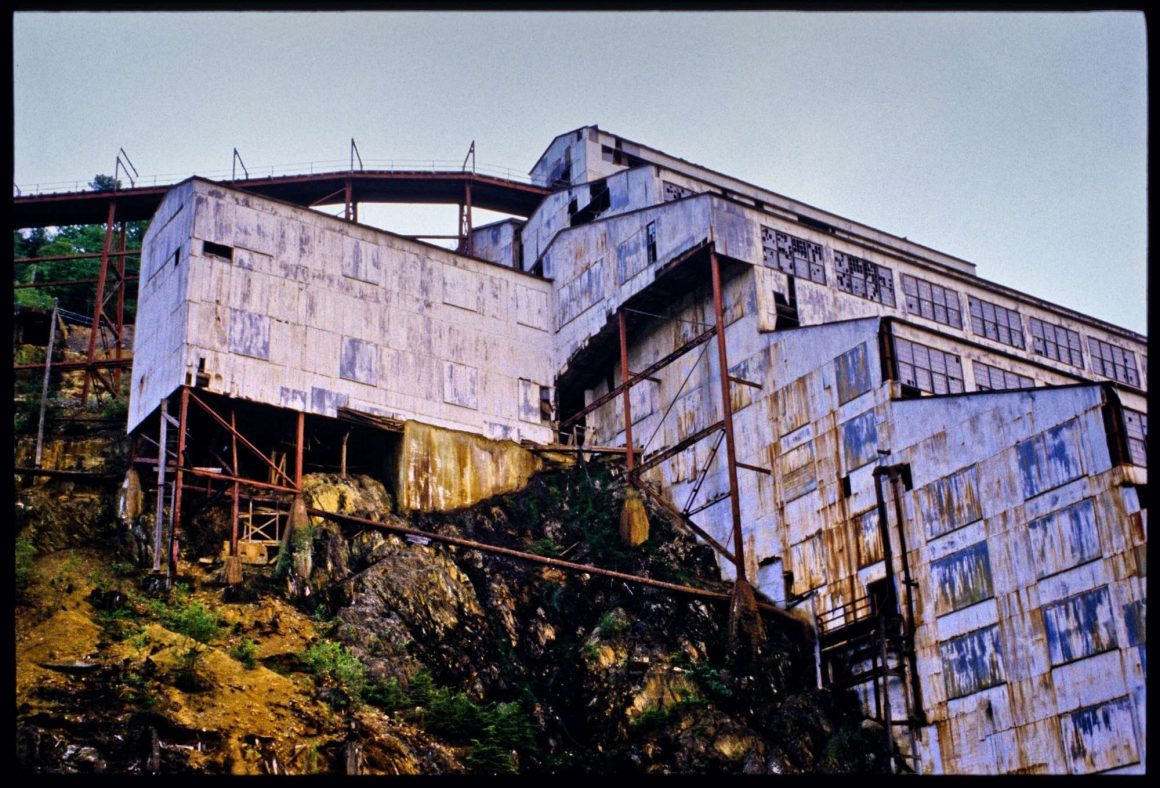 The remaining residents of Britannia, the living ones, are a friendly, tight-knit community. "This place definitely has a spirit," says Jane Iverson. "It's a special place for a lot of people, and it's hard to leave."
For wandering ghosts looking for a suitable place to hang out, artist Danuta Rogula is creating a haunted attic in the Customs House Art Gallery with a spooky cast of characters that so far includes the coffin and remains of a Victorian bride, a monster spider weaving a web around its prey, mysterious puppets, a Gypsy fortune teller and a dead author slumped over a typewriter waiting for more ghost stories to unfold.
From the ML vaults: this story originally appeared in MLCM Fall/Winter 2011.