words and photos :: Caroline Côté.
I'm far away from home: 7,000 kilometres, to be exact. I feel completely off-balance as my eyelids flutter open. The deep, bone-chilling cold hits me as I fumble to unzip my thick, bulky sleeping bag. As usual, my fingers feel frozen solid and ache when I try to bend them. I rub my hands over my face—the dehydration lines are so deep that I can't even fully open my eyes. I still notice small ice crystals forming along the inside of the tent, their intricate, chaotic designs captivating in their beauty.
Get up Caro, time to go! It takes longer than usual to shake off that sleepy feeling when it's -20 C and you know you'll have to put on icy-cold boots soon. The questions "What for? Why am I doing this?" quickly fade away as I step outside my tent.
I'm instantly filled with a deep sense of peace as I look out and see an endless wall of seracs breaking off into the water. I feel alive.
One morning in 1955, explorer Sir Walter William "Wally" Herbert must have gazed out onto the same stunning landscape. Herbert, in his twenties at the time, was on an incredible 5,000-kilometre dogsled journey across this unforgiving continent—a skill he learned from the Kalaallit, a large group of Greenlandic Inuit. Sixty-four years later, our team was retracing a part of Herbert's journey.
The mastermind behind the idea was Luc Delriviere, a surgeon from Perth, Australia. He had heard about the XP Antarctik project, a research expedition in collaboration with Université du Québec à Montréal (UQAM) during which six Quebecers, including myself, traveled to Antarctica in 2014 to study how the human body adapts to extreme conditions. This time, four years later, the goal is to challenge our limits to raise funds for the Liver Foundation of Western Australia.
I once again jumped on the opportunity to be part of the team as the film and photography director on this one-month adventure that would follow William Herbert's route to a specific location: a massive ice shelf named the Forbidden Plateau.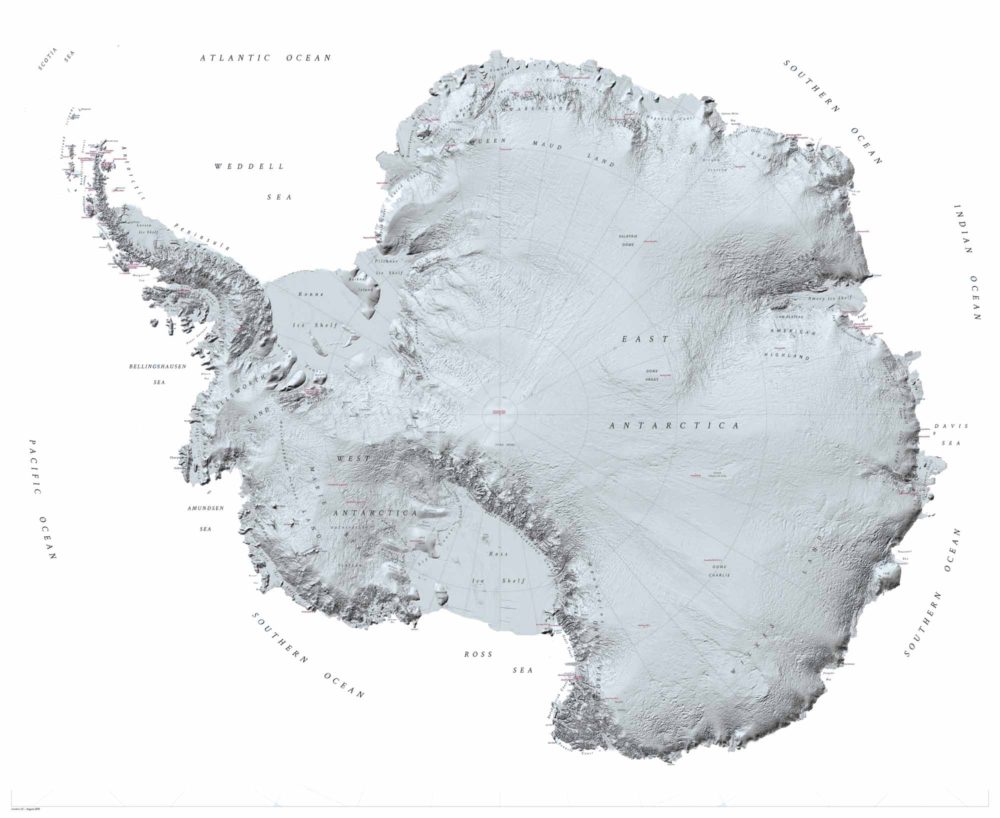 I wanted to minimize my impact on the environment. There was no way I was getting on a giant cruise ship that takes passengers around to different shorelines so that they can hop off and score selfies with terrified Weddell seals.
I couldn't wait to go back to Antarctica, but this time, I wanted to minimize my impact on the environment. There was no way I was getting on a giant cruise ship that takes passengers around to different shorelines so that they can hop off and score selfies with terrified Weddell seals. Instead, I travelled on a small sailboat and saw for myself just how much ice has melted since 2014—things sure looked a lot greener and more full of living organisms than I remembered.
My return to this vast snow-covered continent wasn't without challenges. Remembering that several of my climbing partners had fallen into giant ice holes and deep crevasses on my last visit, I knew I had to keep my wits about me. At the same time, I had complete faith in my team, which included Vincent Colliard, a well-known polar explorer.
Gazing away from the seracs, I notice the relatively mild weather, which should allow us to cover a lot of ground today. As I wish to capture every single detail of the story that I want to tell, I push myself to keep up with the rest of the team. With my eyes glued to my camera, I get carried away—I forget to shield myself from the harsh ultraviolet rays and glaringly bright light beating through the thin layer of ozone above Antarctica, then reflecting off of the pure white snow. As I settle into my tent at the end of the day, I realize my previous experience in Antarctica didn't stop me from making a few mistakes. I end up finding out the hard way just how easy it is to become paralysed by the unpleasant effects of snow blindness. Colliard would suffer the same fate as me a few days later—a painful experience to say the least.
You start to lose track of time when every day revolves around navigating storms, whiteouts and fleeting moments of clear skies as you painstakingly follow a GPS into the unknown. As the weight of your own body begins to feel unbearable, and the only thing spurring you on is the hope of catching a glimpse of your final destination, your thoughts start to wander. Being able to hope and dream are some of the only things that set us apart from other species—maybe that's what makes us human. Is that how famous explorers like Amundsen, Nansen and Herbert were able to overcome the seemingly impossible and push past their limits? By holding out hope that they would make it through something bigger than themselves?
Every one of us has the ability and the power to dream—all you have to do is push forward and set the gears in motion.
After a month of pushing my limits, I finally tuck away my beat-up camera in its waterproof bag as I arrive back on shore. I can't bear to look back. It feels like I'm leaving behind a friend, a partner. I take in the raw emotions—it's as if the mountain was guiding me home after I just skied down its steep slope and came out at the edge of the ocean. Tears well up in my eyes. I feel whole.
To read more about Caroline Côté's expeditions, read her book Dépasser ses limites : 6 récits d'aventures.
This article is from the new issue of Vie en Montagne, out now.
* * *
Aucun son, aucun bruit, ni même une brise dans les arbres. Ici, il ne pousse ni conifère ni feuillu. Les branches qui vacillent à mon réveil, depuis mon petit appartement en ville, me manquent. Je me rappelle la senteur des grains de café réchauffés qui y flottait, présage d'un matin bien réussi.
Mais je suis bien loin, à 7 000 km de la maison. Je suis désorientée dès que mes paupières se soulèvent. Ce qui me saisit est le froid pénétrant qui s'insinue rapidement dès que j'entrouvre la fermeture éclair de mon épais sac de couchage. Mes doigts, comme les derniers jours, sont bloqués par des douleurs au niveau des jointures. Je passe ma main sur mon visage – des cernes apparents causés par le manque d'hydratation m'empêchent d'ouvrir mes yeux complètement. J'arrive à percevoir les cristaux de glace sur la toile interne de notre tente, leur architecture complexe, désordonnée, si belle.
Debout Caro, debout ! Il est plus long de se sortir de l'engourdissement du sommeil lorsqu'il fait -20 °C et qu'on doit faire entrer nos pieds fatigués dans nos bottes gelées. Les questions « Pourquoi ? À quoi bon ? Pour quelle raison fais-tu cela ? » sont rapidement écartées dès que je m'extirpe de mon petit abri.
La vue des séracs qui tombent à perte de vue et se détachent jusqu'à la mer me rend sereine. Je me sens en vie.
L'explorateur Walter William Herbert a certainement jeté un regard dans la même direction que moi, un matin de 1955. L'homme, alors dans la vingtaine, effectuait une incroyable expédition de 5 000 km en traîneau à chiens sur ce continent hostile – un art maîtrisé grâce à un enseignement kalaallit, une nation inuit du Groenland. C'est sur les pas d'Herbert que notre équipe retrace une partie de son trajet, 64 ans plus tard.
L'instigateur de ce grand projet : Luc Delriviere, un chirurgien de la région de Perth en Australie. Il avait entendu parler du projet XP Antarctik, lors duquel six Québécois, m'incluant, avions pour la première fois mis les pieds en Antarctique en 2014 dans le but d'effectuer des recherches sur l'adaptation du corps humain en condition extrême, menées avec l'Université du Québec à Montréal (UQAM). Cette fois, quatre ans plus tard, notre objectif consiste à collecter des fonds pour la Liver Foundation of Western Australia tout en repoussant nos limites.
De nouveau, j'ai accepté le mandat de réalisatrice et directrice photo pour cette aventure d'un mois où nous retracerions une partie du passage d'Herbert, à un endroit bien précis : un plateau de glace immense, appelé le Forbidden Plateau.
Je voulais revenir à cet endroit, mais en minimisant mon empreinte écologique. Hors de question d'embarquer à bord d'un énorme navire duquel les passagers effectuent des déplacements incessants sur les berges et dont le but est de capter des égoportraits avec quelques phoques de Weddell apeurés. C'est sur un petit voilier que j'ai observé beaucoup plus d'espaces verdâtres par rapport à ma dernière visite en 2014, témoignant de la fonte de la glace et de la multiplication d'organismes vivants.
Mon retour sur le grand continent blanc ne s'est pas fait sans crainte. Puisque certains de mes partenaires de cordée avaient chuté dans d'immenses trous de glace et de crevasses profondes lors de ma dernière visite, je savais que je devais être prudente. En même temps, j'avais confiance en tous les membres de mon équipe, dont Vincent Colliard, un explorateur bien connu dans le domaine de l'aventure polaire.
En détachant mon regard des séracs, je remarque que la météo est clémente, ce qui devrait nous permettre d'avancer rapidement. Puisque je veux alimenter le récit que j'aurai à créer à mon retour à la maison en période de montage, je suis le rythme de mon équipe sans prendre de pause. Les yeux constamment rivés sur ma caméra, j'en oublie d'être vigilante. J'omets de couvrir mes globes oculaires, pour lesquels la couche d'ozone percée au-dessus de l'Antarctique, les rayons ultraviolets très forts en plus du reflet sur la neige s'avèrent être néfastes. En arrivant dans ma tente en fin de journée, je prends conscience que mon expérience précédente en Antarctique ne m'a pas empêchée de commettre des erreurs. J'ai compris qu'il en avait fallu peu pour que je perde la vision et découvre du même coup les effets de la cécité des neiges. Colliard sera atteint par les mêmes symptômes quelques jours plus tard – une douloureuse expérience.
Lorsque l'on passe autant de temps à vivre au rythme des tempêtes, de l'effet des voiles blancs et des éclaircies momentanées en suivant un GPS qui nous guide vers l'inconnu, on perd le fil du temps. Quand tout notre corps est meurtri et fatigué de tirer le poids de nos vivres et d'avancer toujours plus loin, transporté par l'espoir d'apercevoir le lieu final de notre destination, l'esprit vagabonde. Avoir la capacité de rêver et d'espérer est certainement une des seules caractéristiques qui nous distingue des autres espèces du règne animal. C'est ce qui nous définit en tant qu'homme, peut-être. Est-ce cela qui a permis aux grands explorateurs tels qu'Amundsen, Nansen et Herbert d'aller au-delà d'eux-mêmes et de confronter leurs limites ? L'espoir d'arriver au bout d'une grande quête ?
On porte en chacun de nous la capacité et le pouvoir de rêver – il suffit de s'élancer afin d'inspirer le mouvement autour de soi.
C'est lors de mon retour sur la côte, au terme d'un mois d'aventures, qu'enfin je dépose ma caméra usée dans son sac étanche. Je ne veux pas regarder derrière. J'ai l'impression de laisser un ami, un partenaire. Je laisse la tristesse m'envahir, c'est la montagne qui me fait signe de rentrer, je viens tout juste de dévaler sa pente abrupte, skis aux pieds, elle me pousse jusqu'au rivage, au pied de la mer. Les larmes montent à mes yeux. Je suis comblée.
Pour en savoir plus sur les expéditions de Caroline Côté, lisez son livre Dépasser ses limites : 6 récits d'aventures.