Northern Michigan's Mount Bohemia delivers some of the gnarliest riding/skiing east of Banff.
words :: Nelson Phillips.
"What the hell is that supposed to mean?" says a strangely cheery mustached gent from behind the bar. Stranger still is the fact that only one word was uttered to the man: "Hello." By the time this happened on day four of our trip to Mount Bohemia on Michigan's Upper Peninsula, we were pretty used to the Yooper dialect: in-your-face and unconventionally friendly. And for four Canucks looking for endless powder turns, it was surprisingly easy to fit in.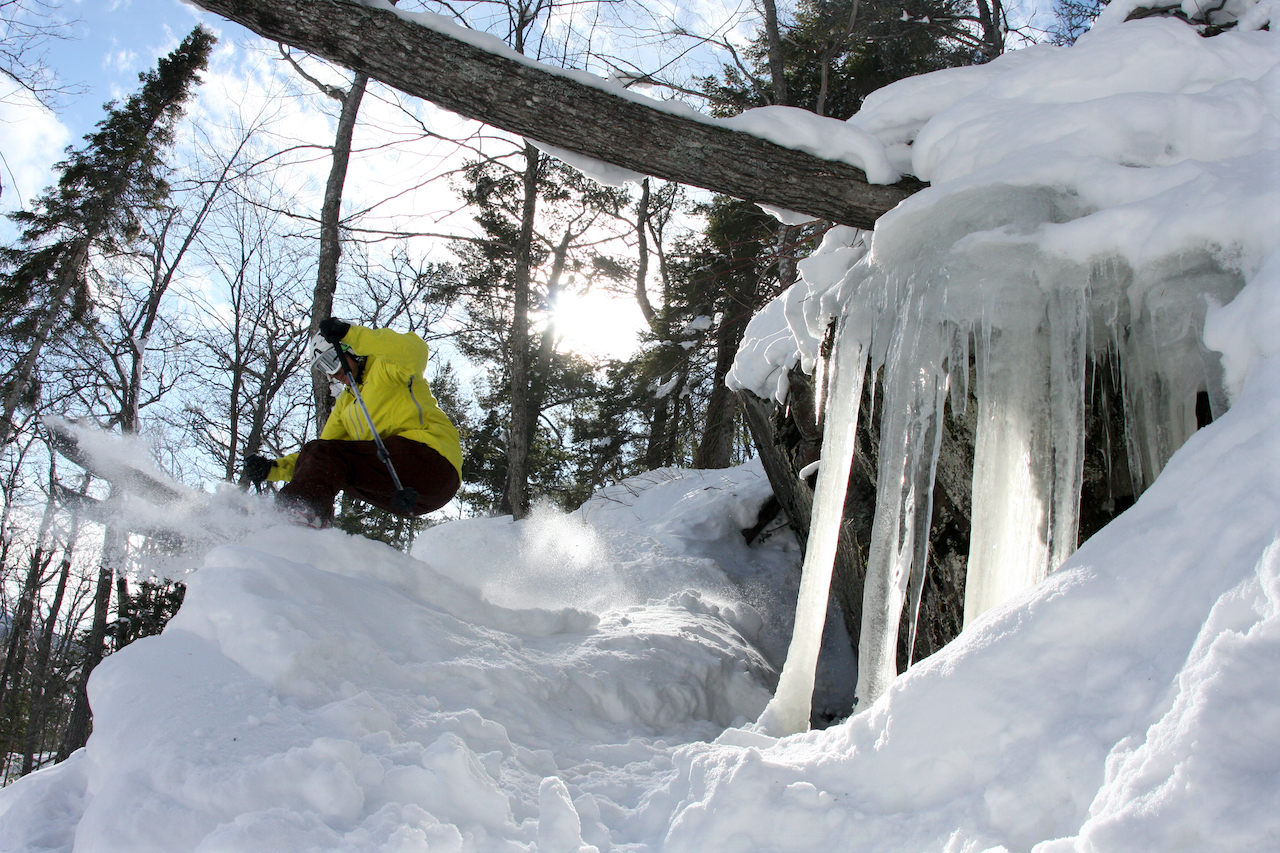 The Journey
A few days prior to leaving, the proposed U.S. travel ban started clogging borders and airports around the planet. I had zero intention of going anymore, but the boys were good sports about booking time off work and dedicating themselves to a 26-hour round-trip on the road. I had to ask myself why I didn't want to go. I admit it boiled down to fear—of the ugliness of the situation, and of a country in the midst of a polarizing identity crisis. In general, Canadians are easily weirded out by the current state south of the border—but equipped with seven new powder boards courtesy of local Burton rep Adam Carmichael and Burton Canada, Dylan and Mark Howatt, Dave Eby and I hit the road.
The U.S. border guards haul us into a customs garage to inspect the vehicle. "In this room you're to keep your hands out of your pockets… you're from Owen Sound? Is that Toronto or Sudbury? I always get my suburbs confused." We're instructed to sit in a room until they can make sense of the story we've fed them. Maybe it was the snowboards in the back of the truck, or maybe someone thought to Google Mount Bohemia—but they let us go and suddenly we're not in Canada anymore.
Mount Bohemia: Ignoring the Typical Resort Formula
Located at the northern terminus of the Keweenaw Peninsula's Copper Island in Lake Superior, Mount Bohemia is surrounded by derelict mining towns and copious amounts of lake effect snow—an annual average of 250 inches, or 640 centimetres in Canadian.
Bohemia is a pleasure-dome of powder and bizarrely brilliant business sense, like the ABBA Bus, for example: a resort shuttle decorated in disco posters, Swedish flags, and playing "Dancing Queen" cranked up to 11. Or the lack of the widespread grooming and glading found at most eastern resorts. After a few days of riding, you start to get it. There's serious method to the madness of ignoring the typical snow resort formula. All alone on the tip of the UP, Bohemia thrives.
We sidle up to the bar on night one, weary from a 13-hour drive. When our IDs are questioned by a crew from down the bar, "Canada" is greeted by the normal responses of "Eh" and a crack about the price of our beer. Four visiting Minnesotans wind up recommending some local brew, show us the lay of the land via trail map, and kindly warn us to abstain from the inviting "Dude Soup" hot tub next door. Not so scary after all.
Exploring the Terrain with Fresh CMs
When we strap in for the first time the next morning, we're quick to realize there isn't a time of the day when you can't find first tracks somewhere on the mountain. There's thigh-deep powder everywhere. Mount Bohemia has developed their huge tenure to a point where they can throw a middle finger in the air and do things as they please. (They also run one of the only snowcat operations in eastern North America on nearby Voodoo Mountain, 200 acres of steep and trackless Keweenaw forest.)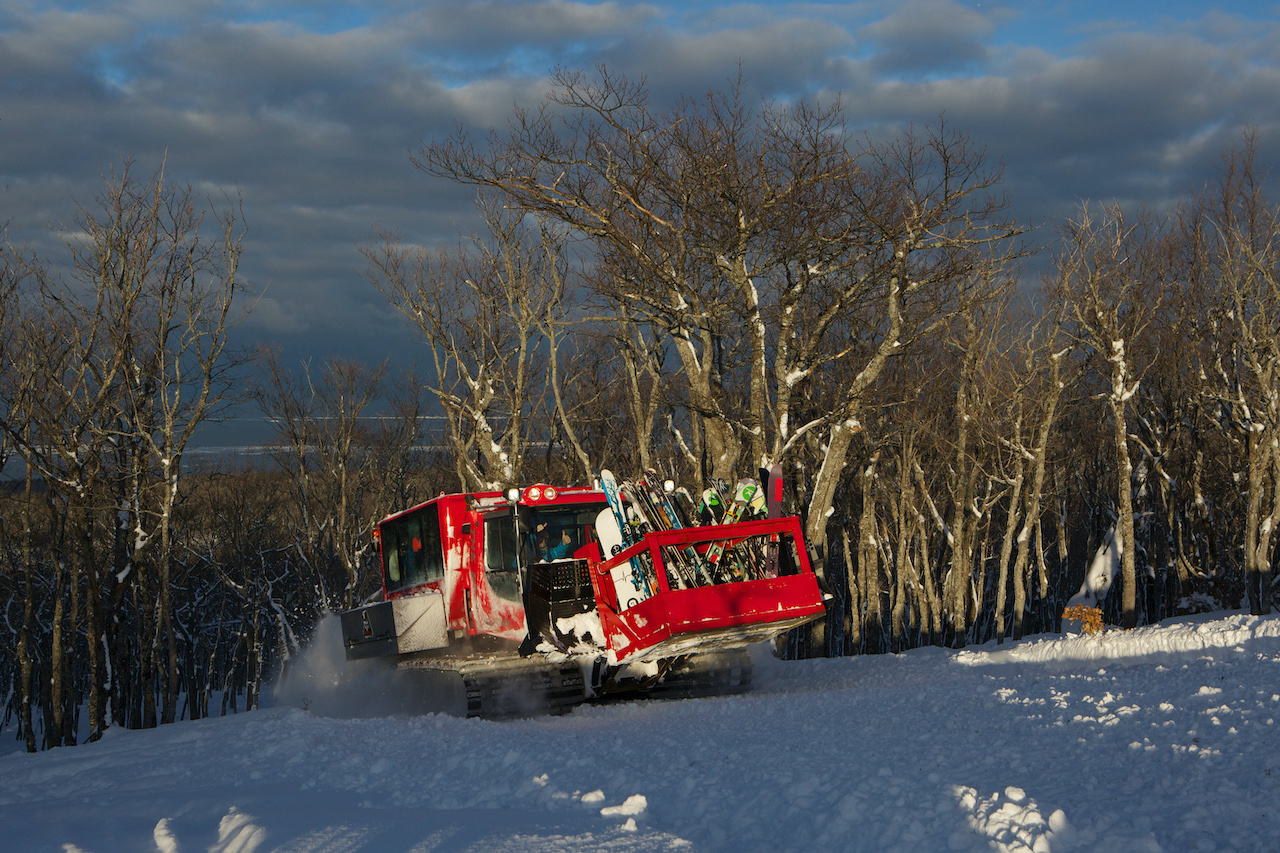 The natural features and sugarloafs scattered throughout Bear Den on Bohemia's northwest side are recipes for fun, the double-black-diamond runs of Middle Earth are perfect and challenging, and Haunted Valley is arguably the best rideable chunk of land east of Banff. Glade runs cover the majority of the resort, dotted with board-eating rocks and droppable cliffs. Work on your cardio before you go—hiking out is a big part of the adventure if you want to experience some of the lesser ridden trails (i.e., Little Boho is only accessible via hiking). The next morning there's 25 new cms of fluff to enjoy, and the wheels on the ABBA bus go 'round and 'round.
Bohemia's Nonconformist 'Tude
Lonie Glieberman, the operations manager, pays us a visit one evening and we end up talking about the CFL, and how Bohemia markets itself. Cheesed when we all agree the CFL is less popular than the Raptors or even Toronto FC, his theory as to why, ends up describing Bohemia perfectly. Player trades and constant shuffling keep the CFL from developing team and fan loyalty. Bohemia does the opposite—everything is allowed to remain as it is so riders, skiers and locals stay loyal, some of them making the drive regularly from two or three states away. Meanwhile, the hill has been allowed to develop its own identity as a hotbed of impressive natural terrain. "All of our competitors laughed at us when we opened," says Lonie. "But Ferrari is always going to sell fewer cars than Chevy, so what would you rather drive?"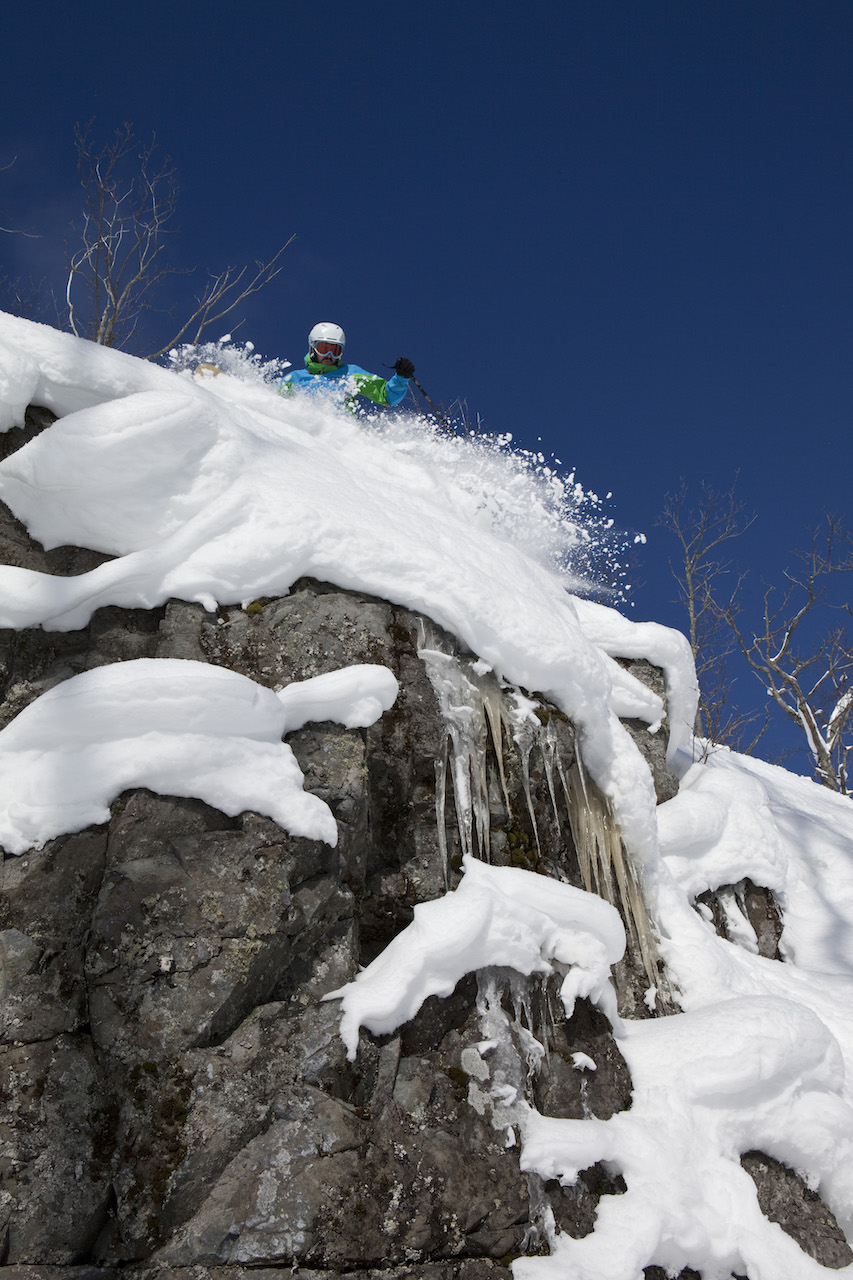 The beauty of Mount Bohemia is a dedication to purity and a nonconformist attitude that's both refreshing and contagious. The regulars look you dead in the face when they talk to you, and are happy to share the snow and good fortune.
The most important thing to everyone—liftie philosopher staff included—is riding lake-effect powder until your legs can't support you anymore; nothing else. Bohemia owns its own pedigree, illustrating what the snow resort experience used to be and what it could be if we'd stop complaining about everything under the sun and appreciate things as they are.