This is not just any tarp. This is a Wing Shelter. Words & photos :: Hannah Ezra/Whistler Adventure School. 
Designed in conjunction with the MSR Thru-Hiker Mesh House Trekking Pole Shelter, this ultralight Wing Shelter is for the avid multi-day hiker looking for extra protection from the elements.
Made of 20D ripstop nylon with Xtreme Shield coating, the tarp has MSR's renowned and undeniable quality, offering shelter from wind, rain, snow and sun. Measuring roughly 10 x 9 ft., the Wing gives substantial refuge space for three to four people.
The Mesh House shelter, sold separately, is designed to be the ultimate lightweight shelter for long-distance trips, utilizing trekking poles or trees to minimize packing weight. The Wing and the Mesh House work seamlessly together to create the ultimate backcountry shelter. The whole Thru-Hiker range encourages a flexible system approach: Each piece is customizable to suit the level of protection needed for your trip.
And when we say they're ultralight, we mean it. Carrying both the 100 Wing and the Mesh House gives a combined weight of around 1kg—half a kilo less than a 2-person hiking tent (provided you don't need to carry extra poles).
Setup is simple and can be done using hiking poles, MSR accessory poles or trees. Even without a Mesh House, the Wing can be used as a standalone day shelter for rainy hiking trips or as added protection over your backpacking tent.
As with all MSR products, the focus on quality is indisputable. It's clear they designed both the Mesh House and the Thru-Hiker Wing for the most devoted long-distance hikers. Whether you own a Mesh House or not, if you're keen to extend your hiking season, this is probably the extra protection you need.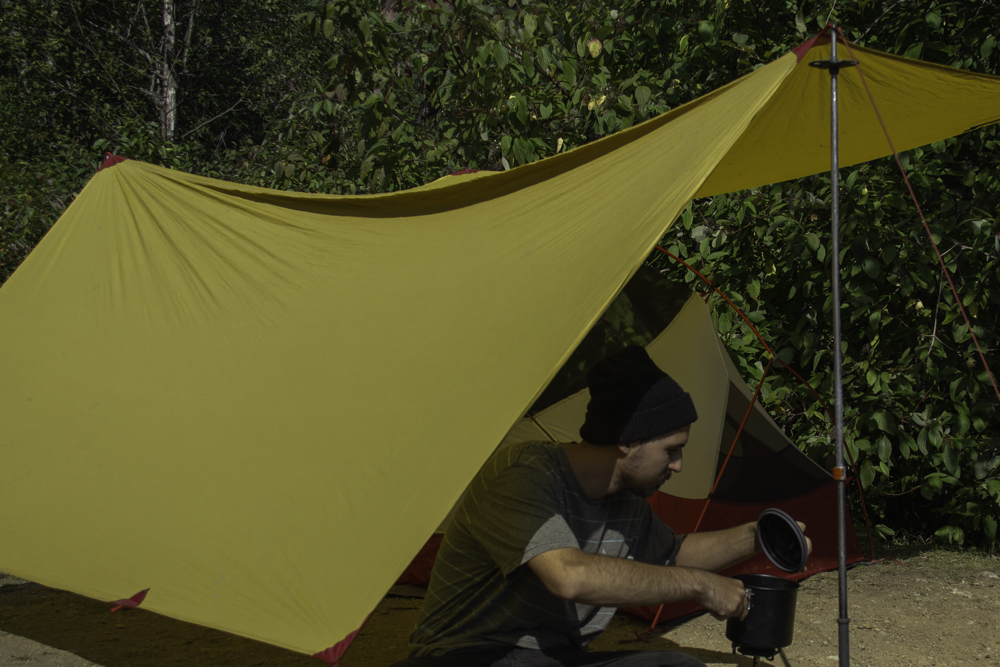 Features
–          Ultra lightweight.
–          Small packed size.
–          Perfectly compatible with the MSR Mesh House series.
–          Simple and adaptable setup.
–          Fast and easy pack-down: the Wing fits into its own stuff sack.
–          Material: 20D ripstop nylon 1200mm Xtreme Shield polyurethane and silicone.
–          Pack includes 6 lightweight pegs and necessary guide-lines.
Mountain Life Gift Guide: ML Partners and Staff Pick their Winter Gear Favourites