words :: Todd Lawson.
It's not every day that fathers and daughters start a new company. But the Kelly's are a bit of a different breed. Dad Damien and daughter Neve, 15, live in one of Canada's best outdoor playgrounds, but also possess a keen eye for fashion. So they decided to team up and tackle both worlds at once. Outdoor + fashion = Kingsclere. They make technical fashion bags and accessories for the adventures of everyday life. We caught up with Damien and Neve at their home in Squamish, BC to hear a bit more of the how and why behind this truly grassroots brand.
ML: What was the key factor that made you decide to launch your own brand?
The key factors are connection and creativity. Neve and I wanted to be able to connect on a creative level and Kingsclere is an expression of that desire. We wanted to create a brand and product that was an expression of our lifestyle here in the Sea to Sky corridor. We love being active and we love fashion. We have created a line of bags that can climb the highest peaks and also walk the streets of any city in style.
It's refreshing to see a 15-year-old as an integral part of the family business. What role does Neve play in Kingsclere?
Neve is the Creative Director. She gives input into the design, color, and image of the brand. Neve also helps direct our social media and marketing which is great. She is far more connected to this world than I am.
What are the guiding principles of the company?
FRIENDSHIP. Work with great friends.
HONESTY. Good and Bad. We tell it straight.
HAPPINESS. We are satisfied by the work we do.
DESIGN. Design your life.
Squamish provides the ultimate playground for gear testing. Do you have some go-to spots that you guys use for creating content and testing gear?
We love downtown Squamish and the Estuary. There are endless opportunities to showcase nature and the urban environment in one shot.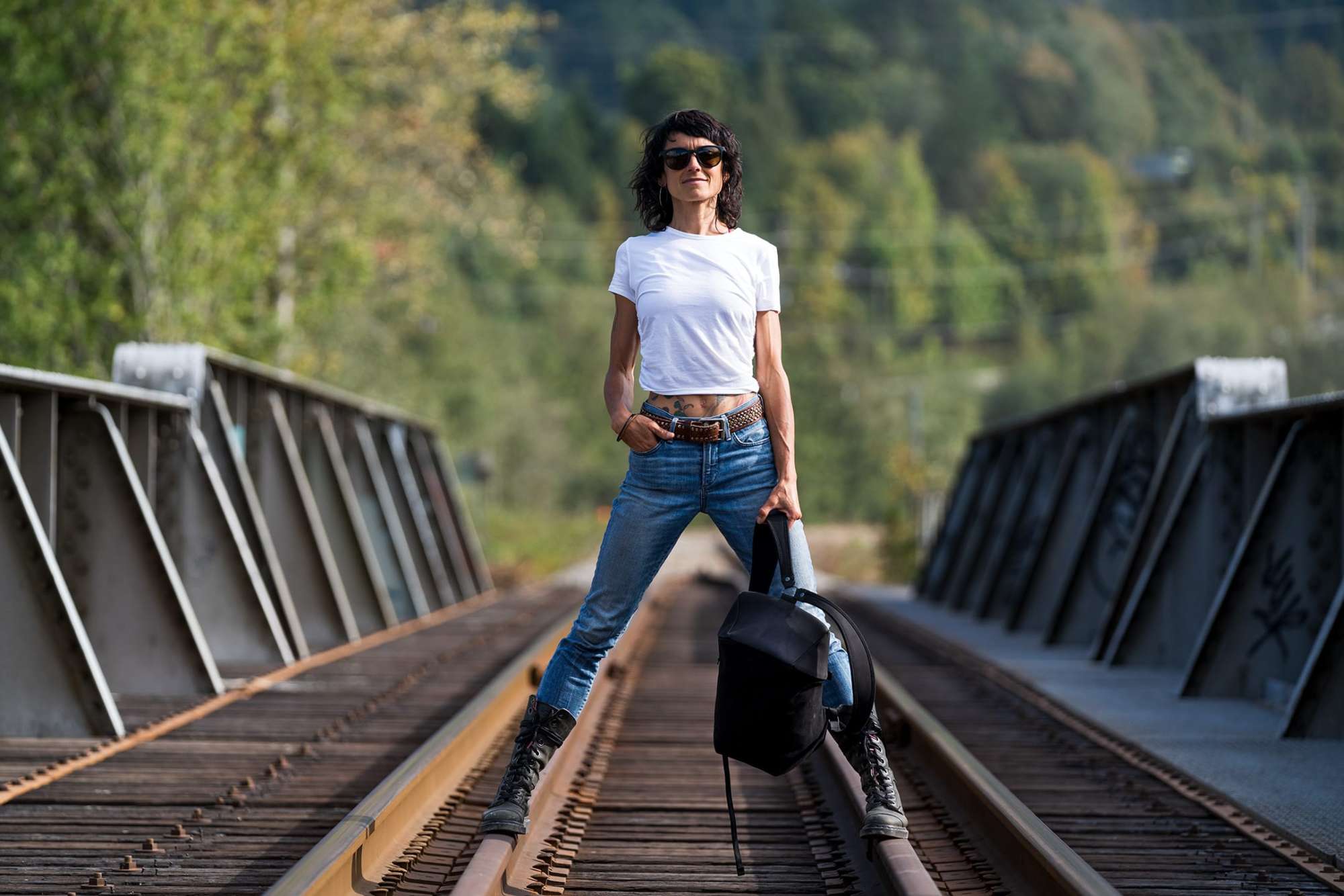 Neve, what advice do you have for other young aspiring entrepreneurs who want to create?

You have to work hard and really care about your product in order for it to succeed. Create vision boards and set goals. Then make them come to life.
What does the future hold for Kingsclere?
We are dancing with the times. The current market is moving away from International travel and people are embracing adventure in their backyards. We are looking to support our customers in their pursuit of happiness here at home.
Check out more from this grassroots company at their site.