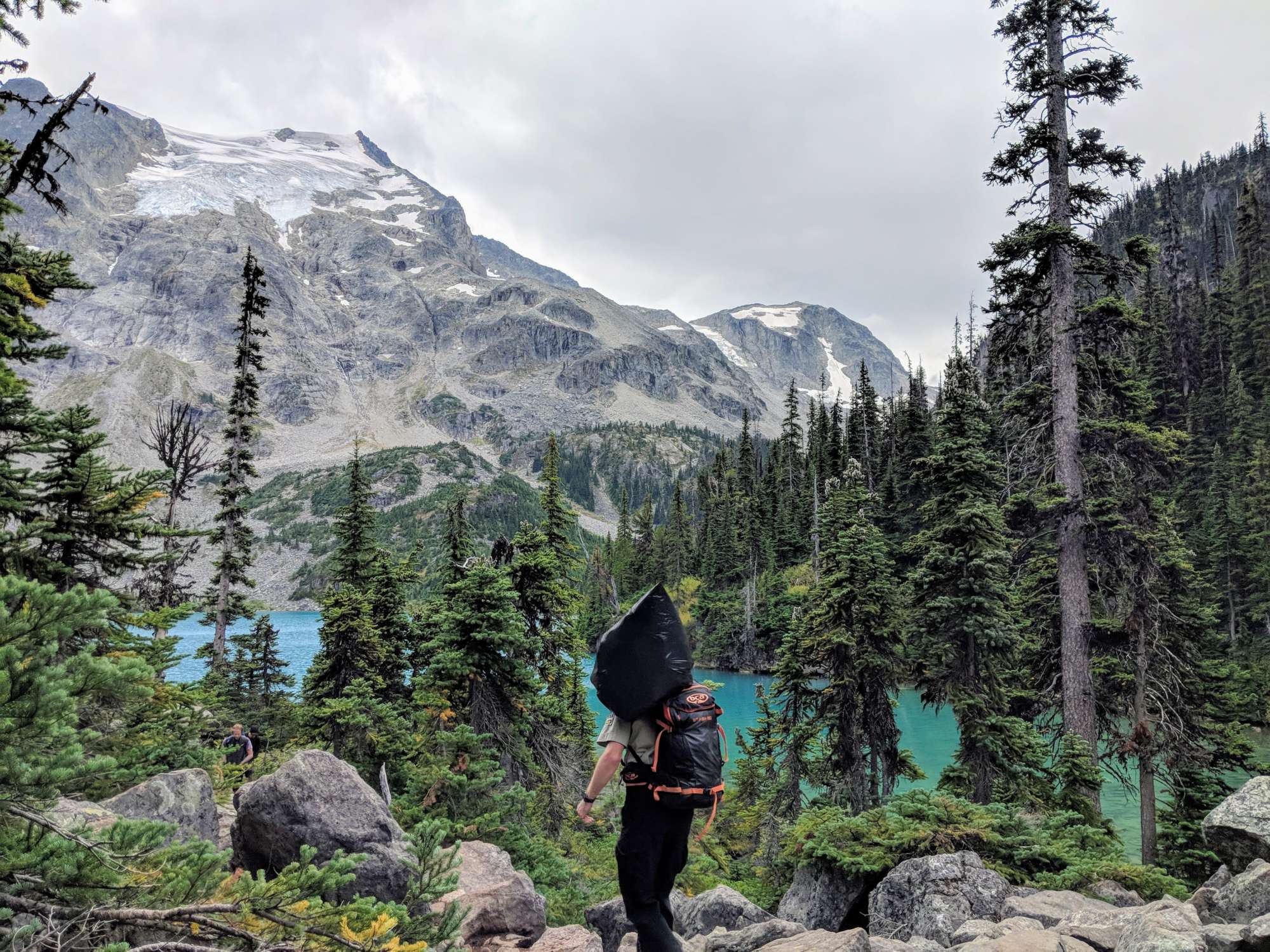 words & photos :: Sarah Bulford 
As I placed my Stetson hat back on my cubby hook for the very last time, I pondered two things:
How did I get to this point; when did this become an imaginable option?
If the paid stewards of our protected areas feel at a loss, what is left to do?
Going into my 5th season as a Ranger felt different. As I reviewed the list of unfinished projects, budget cuts and turnover of new, untrained staff, I felt a sense of doubt. As I stepped out of the Parks vehicle and towards another underfunded, understaffed, overpopulated and disrespected park, my stomach turned. As I began hiking up the trail I felt a wave of loss – a loss for the joy of why I wanted this job in the first place. The bounce in my step and the friendly smile on my face was gone. 
As I reviewed my work list for the day, my heart sank. There were too many tasks and not enough time to possibly get them completed. What could I leave behind? What was considered a priority when everything felt like one? My heart beat faster. The environmentalist in me has been suppressed in the last few seasons. I've been forced to "assume the best" and leave the park in its unkempt state. There's no keeping up here. As I clean the first outhouse, a line quickly forms. People begin to get impatient and ask me to hurry up. I see a man leaving a bag of garbage behind a tree – but my hands are full.
"I felt like nothing I could do would save this park. No matter how fast I hiked, how much garbage I packed out or how many times I scraped feces off the walls and ceilings of the outhouse."
I watch a group of tourists feeding chips to a group of oversized, sick Whiskey Jack birds. I can hear a group asking another to move as they try to line up that perfect selfie. Behind me, a couple is doing a photo-shoot for protein powder and are off-trail damaging vegetation. I can't keep up. And it's killing me slowly. I get back to the truck, I'm over hours and exhausted, and I have a 2-hour drive ahead of me. The busy highway is flooded with families trying to cross and taking photos on the yellow line. I have to drive away and ignore it, there's nothing I can do. 
I've always been an eternal optimist, or at least I was before diving into this ministry. I liked to assume the best in people – imagine myself in their shoes. I envisioned myself as a Ranger for a decade before getting the job. I took every possible course I could leading up to getting hired. The day I received my first hire letter was one for the books. The vision of Rangers strolling through the back-country danced in my head. The smile, the knowledge and comfort in their surroundings, was what I pictured. A Park Ranger, in my eyes, was someone who knew the land inside and out, they knew the names of the trees, birds singing and mountain peaks. They protected the land and enjoyed their work and solitude.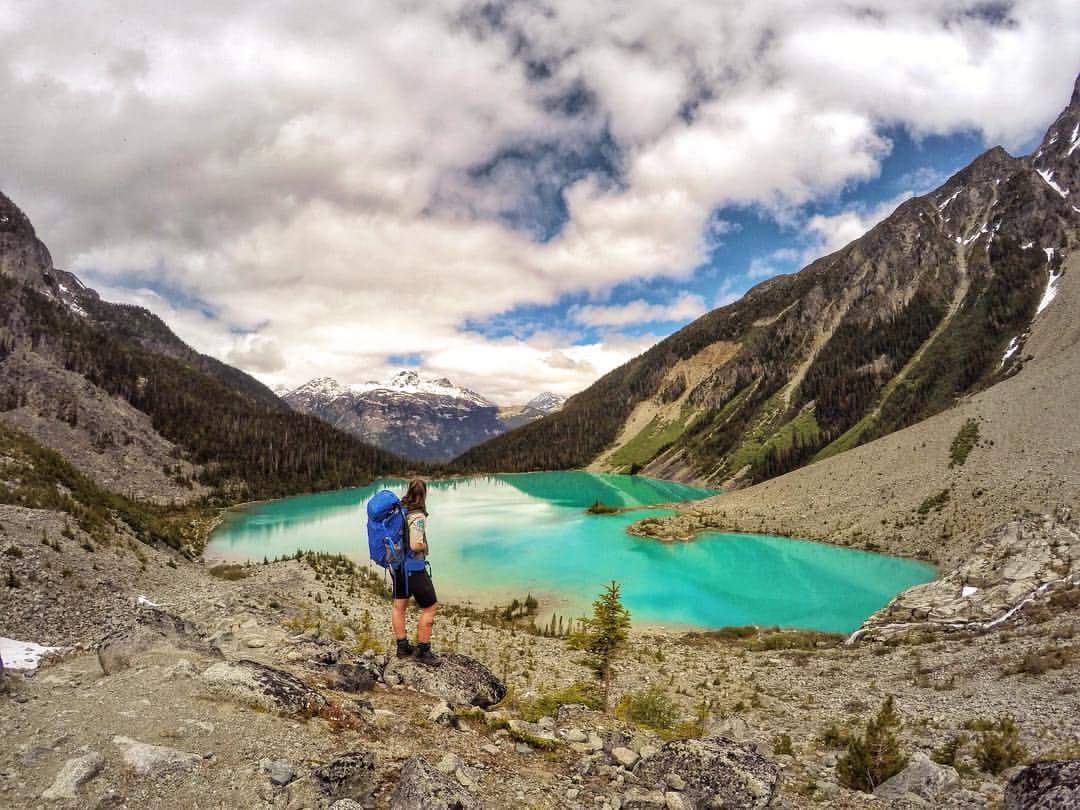 My first couple seasons were overwhelming to say the least but completely glorious. I cruised the trails with stamina and excitement. I talked to every park visitor and tried to educate and interpret the best I could. I really felt like I belonged out there – like the park somehow summoned me for its protection. As time passed though, things changed. The workload increased, the park use numbers skyrocketed and these beautiful, sacred places began to feel like a Best Buy on Boxing Day. I began to feel a change within myself. Negative pressure was building. No matter how fast or hard I worked, it was never enough. No matter how many hours I spent at the trailhead or in the park educating, people continued to abuse the park. I was slowly starting to feel like an underpaid babysitter to a very disobedient parade of children. 
I felt this negative pressure starting to leak into all aspects of my life. To the point that I was beginning to be depressed at work. Even though I was surrounded by everything I hold so dearly to my heart (the mountains, rivers, wildlife) the pit in my stomach was expanding. I noticed myself spending my off days debriefing the past shift block. I couldn't get some of the public interactions or messes I had to clean up out of my head. I couldn't relax. I couldn't go spend time outside or in parks because I hated being there. My hope in humanity began to lessen and as I expressed these feelings to my superiors, they were ignored. 
At the end of each season, I would draft a 3 – 5-page report containing all of my suggested improvements and compliance action items that would fix some prominent issues. Identified safety and environmental concerns, as well as personal struggles I was having with each park. As I walked out the door on my seasonal layoff, I would cross my fingers that maybe, just maybe, when I returned the next summer, one item would be checked off the list
That was never the case.
Oftentimes  I would return to a budget cut or the list was never viewed at all. The park would look and feel the same, the staff morale would reach beyond miserable and the public remained unimpressed. Locals would be constantly stopping me on the road, trail or by email to voice their concerns – to which I had to say, "we're doing everything we can." 
My last summer was when I first felt like quitting my dream job. I had just been called a nasty, sexist profanity for telling someone dogs were not permitted in the park. A fellow Ranger had refused unsafe work and I was feeling very alone. I often felt like I always had to watch my back, always had to be prepared for the worst-case scenario. After all, I was far from cell reception and alone with, what felt like, all of the world. This moment hit me like an angry wave. I had never considered quitting until I felt this helpless. I felt like nothing I could do would save this park. No matter how fast I hiked, how much garbage I packed out or how many times I scraped feces off the walls and ceilings of the outhouse. This was our new normal. Every single day.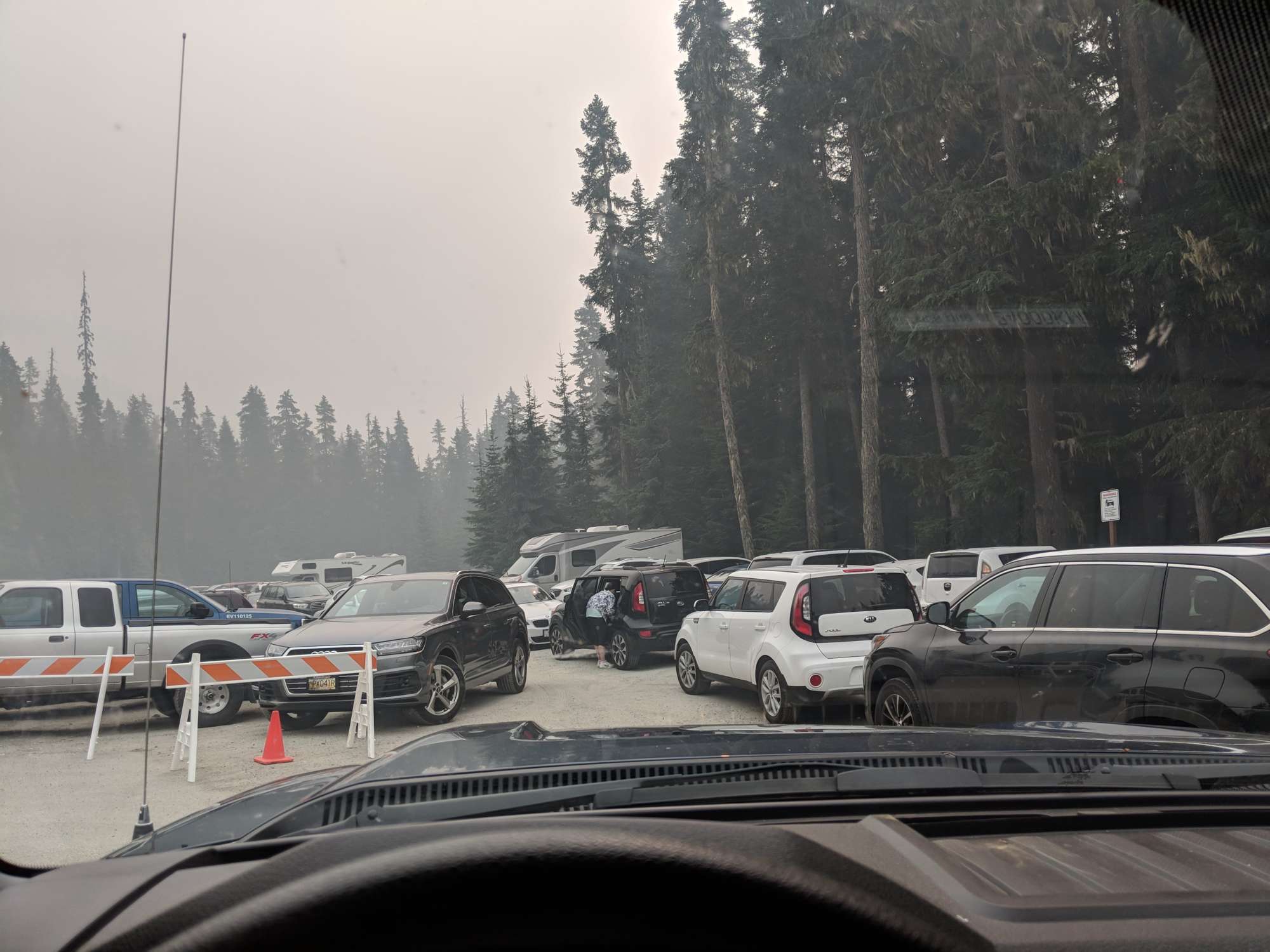 As I scrounge up what little optimism is left in my soul, I like to think this could have all been avoided. If those who hold the power valued our natural world as profoundly as us mere field workers do. If Rangers were given respect, full-time jobs, benefits, support and staffing increased immensely – parks would look a lot different. 
I changed my 10-year-old, thick cotton shirt for the 3rd time today. Its non-breathe-able material makes me feel sick as I hike in the summer heat. I check to make sure I haven't lost anything through the holes in my jacket and pant pockets. I feel like a hypocrite telling others to dress accordingly when I can hardly keep my men's, oversized pants up. I'm worn out, I can't stomach telling another person to stop hurting the park.
This is not the vision I imagined when I dreamed up this job. Far from it. I used to believe that this was what I was meant to do for the rest of my life – now I can hardly keep myself from blacking out with stress when I step out of the vehicle for the day. Our parks need help. And if the boots on the ground can't do it, who can? —ML
What's Sarah up to now? Well, she's got her own brand. If you love the mountains and quality products, check it out at her website.