There's something reassuring about pull-on, slip-off, lace-free footwear that's built for work and can handle outdoor jobs and real weather. A clog this comfortable shouldn't be this tough, should it? But it is: the LaCrosse Alpha Muddy Mule.
The LaCrosse Alpha Muddy Mule clog is built with hand-laid natural rubber over insulating/cushioning neoprene for durability, flexibility and 100% waterproof protection. It will serve for dog walking, bringing in the firewood, taking out the recycling, short-trekking around camp, short-trekking around your garden, and all the daily chores in-between. And it has "Most Thoughtful Father's Day Gift Ever" written all over it.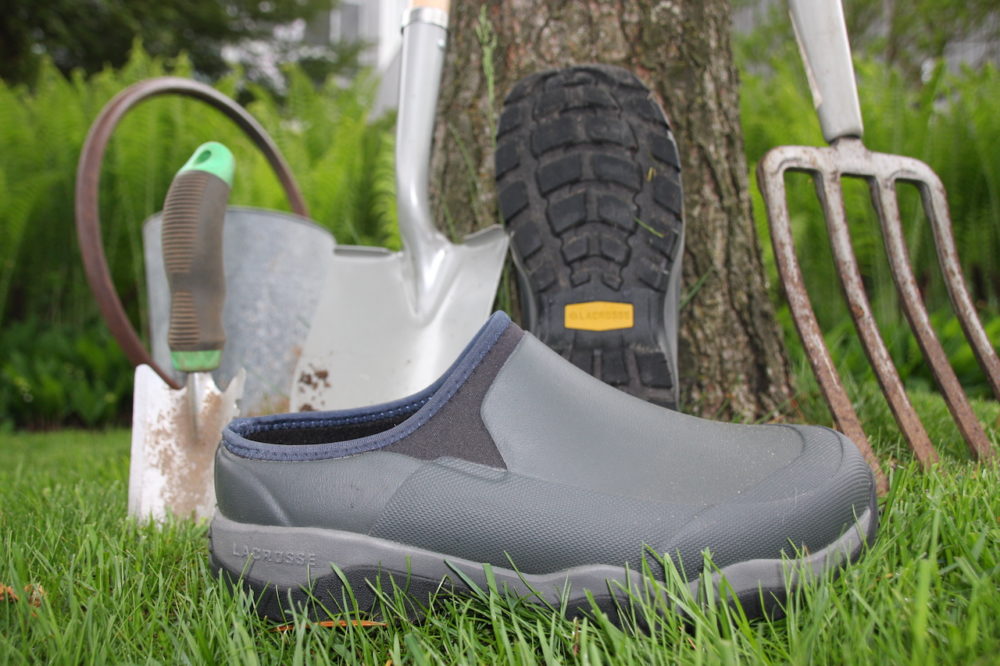 The chunky Aqua outsole works like a premium all-season radial, shedding water and debris while maximizing surface contact for excellent traction. (Far better traction than your average clog.)
And inside, the Air-Circ liner is made of quick-drying mesh that moves air around inside the shoe when you walk, keeping feet cool and comfortable all day.
article continues below
LaCrosse makes multi-season leather and rubber boots, hunting boots, waders, work boots, safety boots, safety apparel, and more. Founded in Wisconsin in 1897, the company moved its HQ to Portland, Oregon in 2001.