Words:: Aden Enns
The average working person in North America gets two weeks of vacation a year. In my books that is not enough time. Everyone I've ever talked to says they wish they had more time off during the year for vacations…. But who ever said that you need a week off to take a vacation? Last time I checked as long as you're out doing what you love for an entire day or maybe an overnight trip somewhere, that is a vacation. When you're up in the early morning for sunrise and out until sunset, you would be surprised how much you can get done in a day.
At a time when I was busy with work Monday to Friday I decided to head out for my weekend vacation, gather some friends together and do a night camping trip at one of my favorite places; Mount Baker National Forest. This park is home to Mount Baker "volcano", many hiking trails, snowshoeing, lakes, waterfalls, rivers and creeks. Here are the highlights of my "vacation".
article continues below
One of my favorite views near where I live. The most insane sunsets happen here, you feel at peace and can really relax as you rarely ever see other people up here. Surprisingly this viewpoint is only about 15-minute walk away from the car. The way that everything just opens up when you reach this elevation is just mind blowing and makes you realize that we are so, so, so small on this earth.
If you head down to " Picture Lake" you will find these birds flying everywhere, with little to no hesitation they will fly into your hand, they are so cute and so fragile, but you must experience this here.
We wait for night to come as on a clear night there is little to no light pollution, meaning we will be able to see many stars.  Being a photographer this is heaven for me, so I trade being in my warm and cozy tent, to be outside in the cold trying to take photos of the stars throughout the bitter parts of the night. Who agrees… it was worth it?
With barely any sleep due to taking photos of the stars, we wake up just before sunrise to watch beautiful golden rays come over the mountain peaks and fill the valley with light, a breathtaking experience and one heck of a way to start the morning.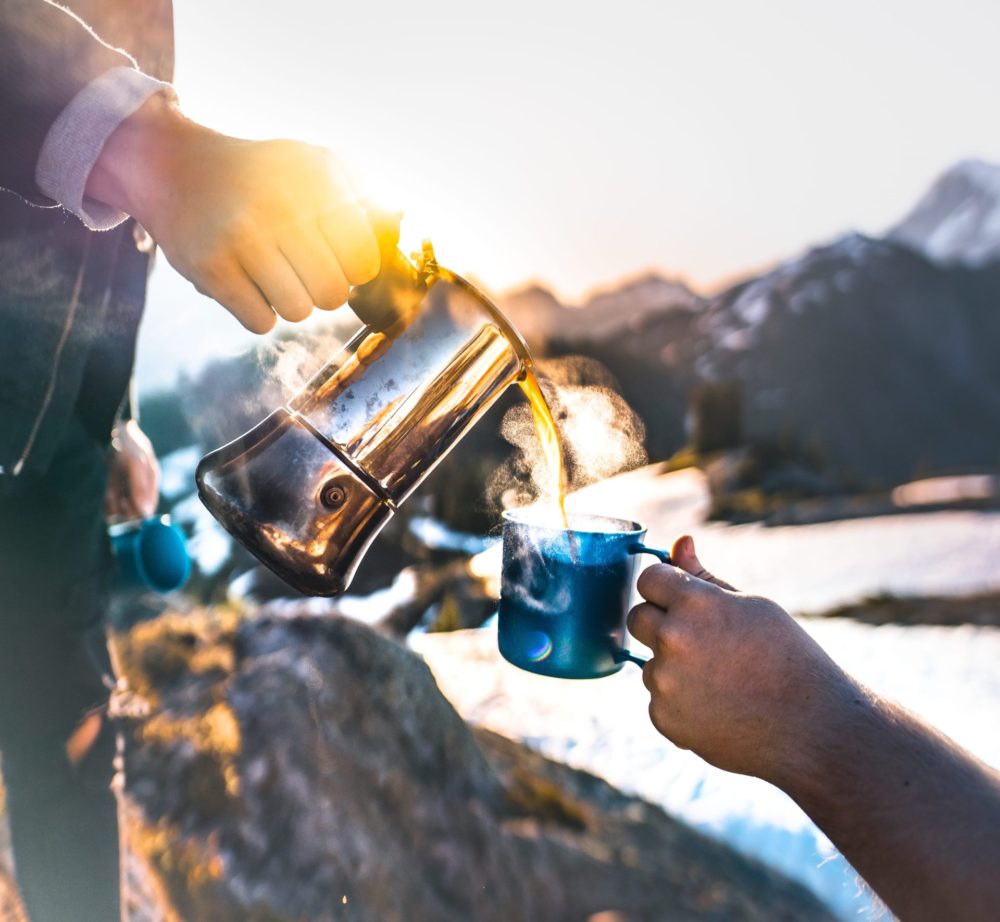 Having a restless night, with lots of running around and an early start, it is COFFEE TIME!!, nothing like brewing up a fresh cup of coffee in the wilderness and sitting with your friends enjoying the beautiful views you have been blessed with. That wraps up my mini vacation, a night out spent with friends over two days.