After a long hiatus, the spring classic—Battle of the Blades – Skier vs Snowboarder—returns in 2018.
Join Mountain Life and Prior Manufacturing to raise money for the Sea to Sky Seahawks Spring Hockey Program, and cheer on your favourite goons as they go toe-to-toe for bragging rights and to settle the age-old rivalry once and for all.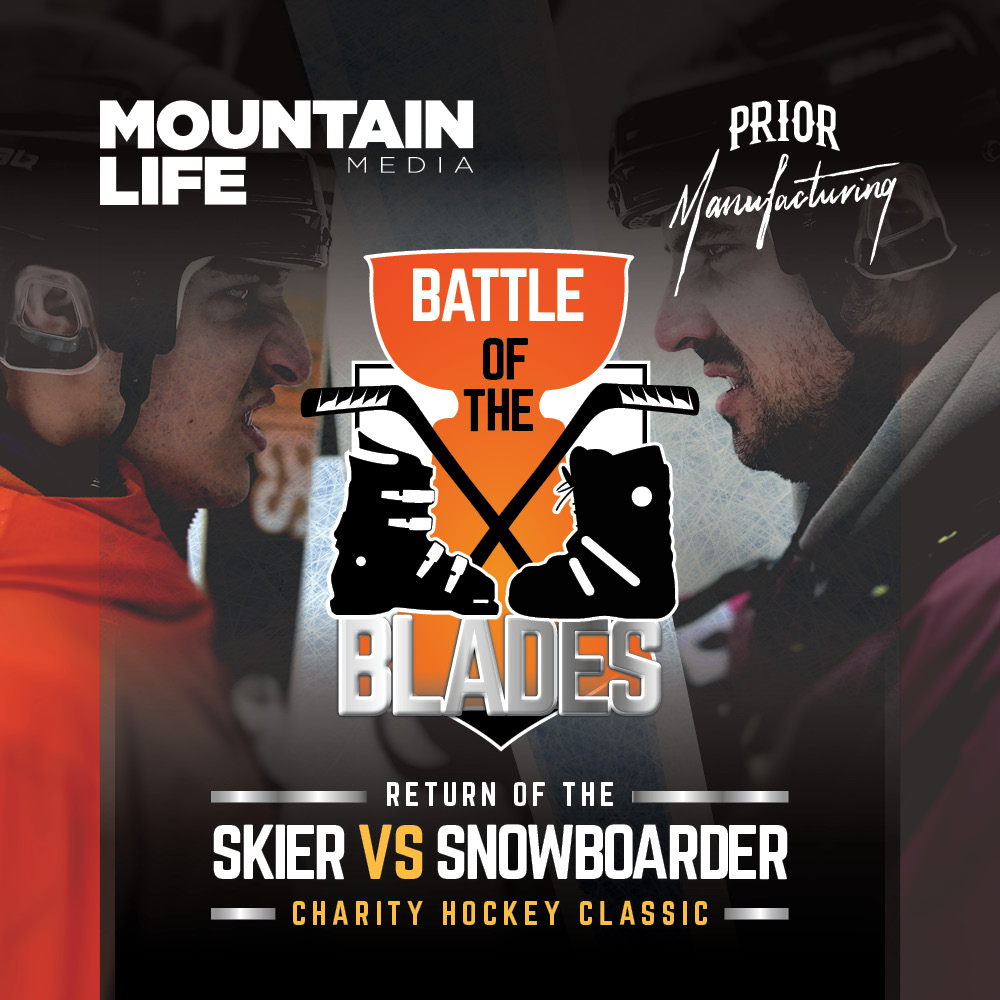 Will it be the knuckle draggers or two-plankers? Find out Wednesday April 11th from 5:30 p.m. – 7:45 p.m. as legends, celebrities, misfits and grinders battle it out during a charity game for the ages. With colour commentary from Feet Banks and Brett Tippie live on Whistler FM, you know the zingers will be flying all night.
article continues below
"Howie Meeker said 'Skate, skate, skate. Shoot, shoot, shoot. And remember—socks don't keep your feet warm.'," says skier Les Anthony, "I don't know what that has to do with anything, but we intend to kick those snowboarders' asses on way or another."
"I can't remember what year it was but my buddy Colin Adair asked me to help put together a hockey team of ski pros and industry folks," says skier and Mountain Life publisher Jon Burak.  "And boom we had the first Skier vs Snowboarder hockey game. I love hockey, and bringing all these snow athletes and personalities together on the ice again will be just awesome. And it's for a good cause."